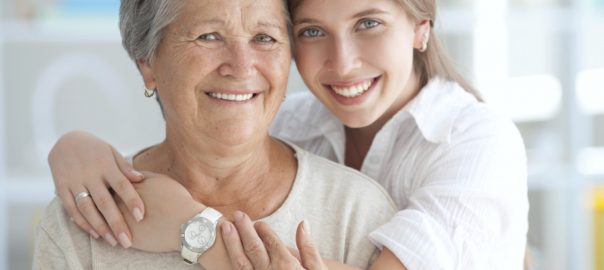 Celebrate Mom 2018 – Unique Gift Ideas for Mother's Day
Celebrate Mom – Unique Ideas for Mother's Day 2018
Think about your mom for a second. Consider everything she's done for you and all that she's sacrificed. It's a pretty impressive list, isn't it? As Mother's Day approaches, it's your time to return the favour and remind your mom of how much she means to you. Trust us when we say, she's had enough flowers and bottles of perfume to last a lifetime. It's time to get creative and find a gift that you know your mom will love.
In this article, we're going to offer some clever and unique gifts that your mom will love. Some of them might feel a bit out there, but the idea is to find the perfect gift that will excite and surprise her. There are a lot of options and you can spend as much as or little as you want. It's all about the thought.
Your mom is one of the most important people in your life. With these ideas, you're guaranteed to give her a Mother's Day to remember!
A Library Just for Mom
If your mom is a bookworm, then what better gift is there than a beautiful little library shelf with books curated by you based on her tastes. Courtesy of Wayfair.ca, the this Little Library Shelf, hangs on the wall and holds 20-40 books. Made from metal and Fir wood, this shelf is as stunning as it is functional. Sneak a pile of her books and even offer to install the shelf for Mom.
Happiness Planner
The message with this gift is clear: your mom focuses so much on the happiness of others, so why not a tool that can help her focus a little on herself. A happiness planner is like giving the gift of mindfulness. It's a notebook that lets its owner set goals, track exercises, give thanks, and attempts to put a positive spin on life. It can help make happiness part of her daily practice.
Wine Bottle Chiller
 If your mom is a wine lover, than check out this gorgeous wine bottle chiller and ice mould from Crate & Barrel, it's as much a functional accessory as it is a show-stopping centerpiece. This mould can freeze a cylinder of ice that can fit a wine bottle. You can even add lemons, herbs or berries to the mould before freezing for added visual appeal and flavour.
The double-walled coaster is washable and made from stainless steel. Its unique design keeps ice frozen for up to six hours, and can contain any melted water as it runs off.  The coaster can double as a candle holder. Pair it with a wine-saving carafe so she can save that leftover pinot grigio in the fridge. This is the ultimate gift for any wine-loving mom.
Large Lacquer Box Filled with Hidden Treasures
Make your gift twice as thoughtful and twice as surprising. Buy your mom a beautiful lacquer box that she can display in her home. Make it even more wonderful by filling it with photos of her family throughout the years, starting with when you were a baby. Or you can fill it with a nice piece of jewelry, or if there are any grandchildren, you can ask them to fill the box with cute drawings and arts and crafts.
Check out one type of lacquer box that your mom might love!
Chalkboard Vase
If you are going to go the traditional flowers route, you can accentuate your gift with a beautiful and funky chalkboard vase. This MoMA-inspired vase, made of plywood laminate and glass, has a chalkboard facing where you can write a message or draw a picture, and a top slot to slide some fragrant and bright flowers into. Easy to clean and you can also buy a wall mount to showcase it.
Quality Time
Forgoing a gift in exchange for some quality time will always be a crowd-pleaser. You could plan a fun evening out where you treat your mom to a night at the theatre or symphony. If the weather is nice and you can't afford Hamilton tickets, you could plan a fun outdoor activity.
Amazon Echo or Google Home
This one might cause you a bit of frustration but could be a very useful gift for your mom, turning her home into a modern smart home. Alexa—a cloud-based, voice recognition virtual assistant—can play music, control the thermostat, manage a to-do list, provide news and weather, and can perform hundreds of other commands. This state-of-the-art technology can make mom's life easier even if it takes a little getting used to.
Grandchildren
Just kidding! You shouldn't feel any pressure about this one even though it's the only gift that is guaranteed to be an absolute winner.
 Conclusion
Mother's Day is a special time and it's a day where you can treat your mom right and repay her for everything she's done for you. Put some thought into your gift and don't be shy about getting creative and thinking outside the box. Your mom will love anything you get her but that doesn't mean you shouldn't go all out.
Don't get stressed out the day before because you don't have a gift. Start early, shop around and find the perfect gift that will make your mom smile. We're sure that if you try one of our suggestions, the day will be a big hit.