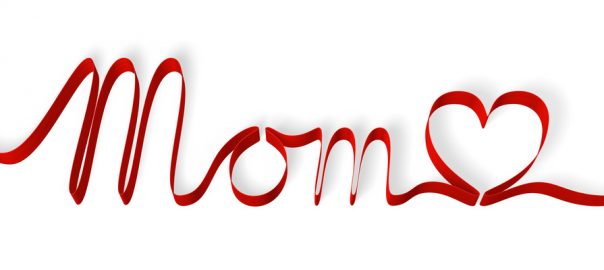 Mother's Day – Tips To Celebrate Your Mom
5 Great Mother's Day Ideas to Make This Year Special
What would this world be like without our moms? They raise us, teach us, guide us, and most importantly, they love us unconditionally. When Mother's Day approaches every year, it's time to reflect and look back on how much our moms mean to us and celebrate all they do by making their day truly special.
Sometimes, however, it can be tough to come up with ideas on what to do for Mother's Day that haven't been done a million times before. Fortunately, we've gathered together a great list of ideas that you can use to craft a wonderful Mother's Day experience and make warm memories that will last forever. These are simple but powerful ideas that anyone can use to show appreciation and love to their moms, and we hope that you find them helpful. Let's start the list!
Get Outdoors and Explore
After a long, cold winter, Mother's Day weekend is the perfect time to revel in warmer temperatures, blooming flowers, and sunshine. So, why not plan on taking the whole family out on a nature walk to experience all that springtime has to offer? Mom will love the idea of getting away from all our electronic distractions and simply spending time enjoying the outdoors with her whole family, and it's a great way to discover hidden adventures in your local area.
To get started, check with nearby outdoor gear stores and fitness shops for ideas on cool trails to explore or interesting sights to see, and plan an outdoor excursion. Be sure to pack some tasty and healthy snacks that mom would approve of, and be sure to take lots of pictures to remember the day.
Surprise Cleaning Blitz
This is an idea that all moms will definitely appreciate. On Mother's Day, book an appointment for something that mom will enjoy that gets her out of the house for a bit, like a massage or a pedicure, and then get the rest of the family to help you blitz the house to do a really good deep cleaning. When mom comes home to a spotless house and everything smelling fresh, she'll be all smiles and will certainly love that everyone pitched in on it.
When picking what parts of the house to work on, be sure to focus on the things that you know will make the biggest difference for her. If she despises cleaning bathrooms or scrubbing floors, then those are definitely the ones that you and the family team up to tackle. Remember, this is all about her, so choose wisely and make sure that you've really made a difference for her at the end of the day.
Mom & Friends Dinner
Sometimes moms just need a little time to reconnect with old friends and have some fun with a nice meal and some cocktails. Reach out to her best friends and coordinate a ladies-only dinner date at her favourite restaurant. Make sure you give her plenty of time to get ready throughout the day so she can get as fancy as she wants to be. Also, be sure to offer to drop her off and pick her up so she can indulge in a cocktail or two (or three) when the conversation with friends just keeps going long in to the evening. We're sure that she'll love the opportunity to have a delicious meal, lots of great discussions, and a few laughs with her closest friends.
Mother's Day Movie Marathon
This is the perfect idea for moms who just love to get in to comfy clothes, lounge on the couch with some snacks, and binge on some good movies. Here's a great article we published that lists a bunch of tasty low carb snacks that are perfect for a home movie night. Then, turn it in to a totally cuddly family experience by pulling out all the blankets and pillows you need to turn the living room in to a soft and cozy nest, and throw on a series of moms favourite movies. Keep things light by working in a comedy or two, and maybe even hit on some nostalgia with a classic flick from her childhood that she hasn't seen in years.
Trip Down Memory Lane
This idea is all about reconnecting with the important moments of mom's life. Plan on serving all her favourite foods throughout the day, and break out the old photos and home movies and reminisce about all the great times you've had together while you think about all the wonderful experiences that are still to come. This is a great way to share lots of warm memories about what it means to be a mom, as well as a few laughs that are inevitable when you start to recall the craziest moments that only a mom will remember. This one is so much fun, it may even end up being an annual tradition!
Conclusion
As you can see, these ideas for Mother's Day are a lot less focused on expensive gifts and more about experiences and creating great new memories all around the love we have for our moms.
We certainly hope that you've found these suggestions helpful, and that you're inspired to use them to craft a truly special and unique celebration for Mother's Day this year. We wish a very Happy Mother's Day to all moms everywhere, and hope that you enjoy your special day. Cheers!