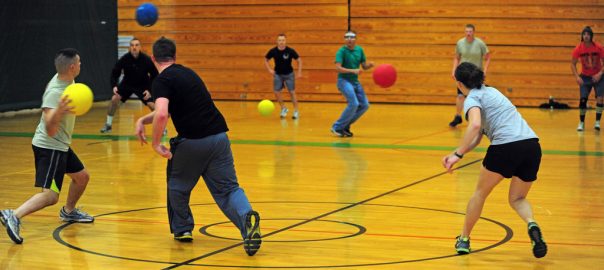 Indoor Fitness Activities to Try This Winter
Unusual and Exciting Indoor Fitness Classes
It's that time of year when the weather is just not as hospitable as it used to be, and we spend more and more of our time indoors, just trying to keep warm. Unfortunately, for many of us this also means that it can be harder to stick to a regular fitness routine, and it's not hard to see why.
The appeal of a treadmill on a frosty winter morning is not nearly as strong as fresh, warm air and plenty of sunshine on your local running trails. However, this doesn't mean that you can't find some awesome fitness classes that give you a great workout and offer tons of fun at the same time. In fact, we've gathered together a fantastic list of exciting and unusual fitness classes that all take place indoors and are sure to shake up your healthy lifestyle.
And be sure to check out all the great health food we offer here at The Low Carb Grocery Store – we also have locations across Canada, if you prefer to come shop instore.
Mermaid Swimming Lessons
We're betting you've probably seen this on TV or on social media by now, but this has definitely got to be the coolest way to hit the pool and stay fit! After donning your very own mermaid fin, you'll be ready to dive in to the pool with an instructor and learn how to swim like a real mermaid. Kids and adults alike will have a blast in this class! There are many different places you can try this, like AquaMermaid that offers classes in many locations across Canada.
Parkour Classes
This is another cool fitness trend that has made the rounds all over social media, and it's definitely impressive to watch. Parkour is quite simply an athletic and acrobatic method of getting from point A to point B in the fastest way possible. This means going over, under, and around all kinds of obstacles and being very creative in how you do it. Originally developed from various types of obstacle course training and free-running, parkour has become very popular and is a great way to get an intense workout. There are many local organizations that promote parkour, such as PKTO.ca, and many facilities such as The Monkey Vault are opening up to cater to this unique sport.
Trampoline
Who doesn't love to bounce on a trampoline? Well, you may not know that it's also a great workout for your entire body and makes for a perfect indoor activity to engage in when the weather is lousy. There are trampoline facilities all over Canada, such as JustBounce in Toronto, that offer classes for jumpers of all ages. This is one activity that's really easy to learn and get started with and can also be as challenging as you want it to be.
Dodgeball
Relive the fun and laughs of high school gym class by taking up dodgeball this winter! This entertaining sport is physically demanding, competitive, and a lot more strategic than most people would expect. You can be sure that your brain will get a workout keeping track of your team and theirs at the same time that you're running all over the place trying to stay alive in the game. You can find dodgeball games suitable for all ages at most community centers and fitness centers across the country. Get ready to move fast when you sign up for this class!
CrossFit
When it comes to strength and conditioning programs, few are as well-known worldwide as CrossFit. This unique approach to fitness training combines a wide range of intense movements and activities. CrossFit exercises often include many variations involving equipment and apparatus of unusual styles, such as thick, heavy ropes, giant tires, large kettlebells, resistance bands, and more. The philosophy behind the CrossFit approach is to improve strength, stamina, flexibility, power, speed, coordination, agility, balance, endurance, and accuracy through a varied and intense set of physical activities. One thing is for sure, your body will definitely feel the burn with CrossFit.
Indoor Surfing
Who needs waves to surf? This class proves that you can keep your surfing legs in shape all year round even when the beach is frozen solid. It's a unique approach to fitness that will undoubtedly have you hooked once you give it a shot. The movements involved in the workouts like those developed by SurfSet Fitness are sure to provide a great challenge, but don't think that this is only for the pros. You can find classes suitable for all ability levels, so even if you've never surfed before you will definitely have fun!
Stay Hydrated & Replenish Fluids
Of course, no matter what physical activity you engage in, you're going to want to make sure that you stay hydrated. While water is always the standard, many people prefer to have a flavourful sports drink to enjoy during or after their workout. Unfortunately, many of the off-the-shelf sports drinks are loaded with sugars, making them a bad idea for low carb dieters. Luckily for you, we put together a helpful guide to making your own low carb sports drinks. You'll be surprised how easy it is!
Challenge Yourself and Try Something New
If you're finding it hard to stay motivated with your fitness during the colder months of the year, classes like these could be exactly what you need to get you fired up and ready to work up a sweat this year. We challenge you to choose something new and unusual to try and get out of your comfort zone in favour of an exciting experience that will also help you live a healthier life. Call up your workout buddy and book a fun new indoor fitness class today, and we're sure you won't regret it!