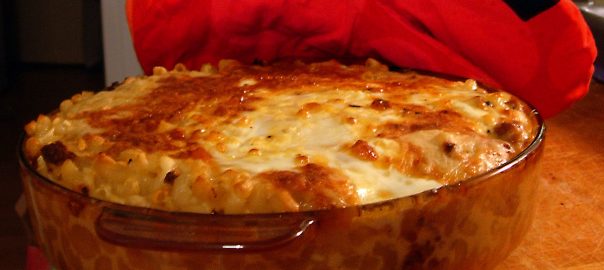 Healthy Low Carb Casserole Recipes
Low Carb Casserole Recipes, Perfect for Winter
For centuries, people have been enjoying casseroles. It's easy to understand the reasons why this dish has maintained its popularity for so long. A casserole is a simple meal that bursts with flavour, and it is versatile enough to fit multiple times into any weekly meal plan.
A casserole is essentially a stew or a pasta that is baked in a deep pan. The name itself is derived from the cookware it is traditionally served in, a casserole dish.
Casseroles are a meal where you can empty your fridge and pantry and use cheese as a binder so that it all comes together in a gooey, salty and delicious meal. Because of this, they are sometimes viewed as boring dishes that are high in carbs and fat. The reality is that they are far from boring and the cook controls the nutrition level.
The thing with casseroles is that they are the perfect winter meal. It's a hot meal in the dead of winter that's inexpensive, let's you use whatever is available in your kitchen and creates leftovers. The options are endless and there is a wealth of low carb recipes that will make sure you are ready for bathing suit season once winter thaws and summer arrives.
We're excited to share some of our favourite low carb casserole dishes that will help you survive the winter.
The Enduring Casserole
There's no such thing as a typical casserole. You can build the dish around any protein or pasta type. You can use any herbs or spices, either dry or fresh. There's a reason that the casserole has planted its flag in the homes of millions of people around the world when it's time for dinner: it's hearty, flavourful and easy to make.
Its illustrious legacy has withstood a plethora of modern culinary advances. No matter how much you enjoy using your sous vide machine, nothing will replace the practicality and comfort of a perfectly baked casserole. Because the cook has complete control over ingredients, casseroles can be a great option for those looking to decrease carbs in their diet.
Let's dig into some amazing recipes that you can treat your family to this winter.
Creamy Corn Casserole
This unique casserole is full of the natural sweetness of corn, which gives it a heartiness despite the lack of carbs. Fans of both Mexican and Mediterranean food will love the flavour of this recipe as it is made with jalapeno, adobo spice, bell peppers, queso fresco, Greek yogurt and fresh herbs. With a few simple adjustments, you can make the dish entirely Mexican or completely Greek. It's whatever you are in the mood for that evening.
Add chicken and your favourite low carb vegetables to round out this casserole that your friends and family will love.
Cheesy Low Carb Taco Casserole 
Sticking with the flavours of Mexico for another moment, you will definitely want to try this taco casserole recipe that's cheesy, scrumptious and filled with rich ground meat and tomatoes. The secret ingredient for this low carb delight is cauliflower rice. You can buy this product pre-chopped, but if not, just chop up a head of cauliflower as finely as possible or use a food processor.
Breakfast Casserole
Why not add a casserole to the mix of low carb breakfast options? This ham and cheese casserole is best with parmesan and cheddar and you can keep the carbs in check by using a shredded celery root base instead of potatoes. A good tip is to use cubed ham as opposed to sliced because it will hold up better during baking.
Of course, if there's a cheese you like more than cheddar then go for it. Both gruyere or havarti are rich and creamy substitutes.
Ground Beef Stroganoff Casserole
Why not put a Russian spin on the classic casserole? This recipe is keto-friendly, gluten-free and low carb making it the perfect winter meal for health-conscious people cooking for their family or on a budget.
Beef stroganoff is always a winning dish and this ground beef casserole version will remind you of those traditional Eastern European flavours. The sour cream based sauce separates it from other casserole dishes and you can substitute ground beef for chicken or turkey to make it more nutritious. Related: check out some great low carb beef stew recipes.
Chicken and Asparagus Bake with Creamy Cheesy Curry Sauce
This recipe might sound like a departure from most casseroles you've made or eaten in the past but it's delicious and still easy to make. By adding a touch of curry powder, you can give this chicken and asparagus casserole an exotic bent that makes it unique. The creamy sauce bakes well and since curry is a warming spice this casserole keeps well and makes for wonderful leftovers. If you want to get even more original, you can swap out the asparagus for artichokes, giving it a fun Mediterranean vibe.
And, of course, it's low carb so you can enjoy it without the guilt.
Bacon Cheeseburger Casserole
The low carb diet has been such a rousing success not just because it's effective but because you can still indulge in some of your favourite foods. This casserole is proof that low carb does not mean low flavour.
Take the beloved flavours and ingredients of a bacon cheeseburger and stuff them into a baking dish to make a casserole you are sure to love. This kid-friendly recipe uses ground beef, garlic, onion powder, bacon, grated cheese and tomato paste to recreate the quintessential diner bacon cheeseburger.
Chicken Florentine
Lovers of chicken florentine will appreciate this casserole recipe. Chicken florentine is a dish where a piece of chicken (usually a breast) rests on a bed of spinach covered in a cream-based white sauce. This casserole lets you make a perfect chicken florentine without a lot of the hassle. You can even use frozen spinach and mayonnaise. If you find yourself with a little more time you can make an aioli from scratch using only eggs and oil.
Either way, it's a decadent casserole that will appease even the most fervent fans of this classic Italian dish.
Deconstructed Pizza Casserole
If you are looking for another kid-friendly casserole to go along with the bacon cheeseburger recipe, then try this one out—it's a great way to incorporate pizza into your low carb diet. Using the word "deconstructed" might make it sound fancy but this recipe really just calls for you to throw your favourite pizza toppings into a casserole dish and then to bake and enjoy.
We recommend using a mix of meat and veggies for both nutrients and a more authentic pizza taste. Our favourite combination is pepperoni, mushrooms, green peppers and green olives for a bit of saltiness to offset the cheese. Also, don't forget to include oregano to capture that classic Italian Pizza taste.
Designed for Cold and Harsh Winters  
Just because it's the winter doesn't mean you must hibernate or suffer through cabin fever on an empty stomach. These recipes will help you feed your family without a lot of stress. They are the ultimate comfort food and will help you survive the seemingly endless winter.
With casseroles, the only limit is your own imagination. If you keep the carb intake in mind, you can get as creative as you want. You can even throw the recipe book away and concoct your own casserole using the flavours you love.
Browse our "shelves" of products and brands to find the best low carb ingredients for your next casserole.