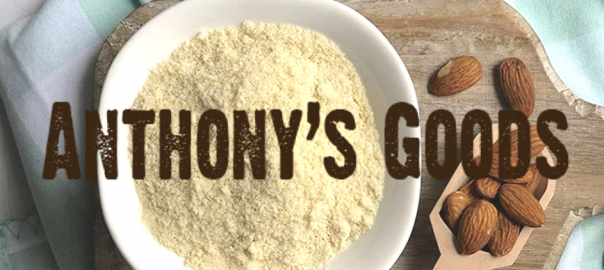 Low Carb Cooking with Anthony's Goods
Anthony's Goods: Low Carb Baking and Cooking Recipes
These premium baking and cooking ingredients make preparing healthy, delicious low carb recipes at home a breeze! 
Disclaimer: The information in this article is not intended to replace personalized medical advice. A low carb diet may not be suitable for you. Consult your health care provider before making any changes to your lifestyle or use this information at your own risk.
Low carb home cooking and baking can be a big part of your life, and making your own food is one of the best ways to ensure that your dietary needs are met, not to mention the savings. Relying on fancy packaged products can make a low carb diet unsustainable, and not everything that's labeled "keto-friendly" is actually suitable for low carb dieters. But with these convenient, resealable packages of premium cooking and baking ingredients, Anthony's Goods is making home cooking easier than ever! Discover Anthony's Goods products and learn how to use them to make delicious, healthy low carb foods at home.
About Anthony's Goods
Anthony's Goods was created when the founders wanted to make high-quality alternative flours and powders easily available to people with specialty diet restrictions – to help them sustain healthier lifestyles. It was a simple idea, but it really did all start with a nice big bag of almond flour! Once interest peaked among neighbours and friends, Anthony's Goods began to expand their product offerings. They now offer an extensive range of premium cooking and baking ingredients, many of which are certified Organic, Non-GMO and Gluten-Free. They are also big believers in using all-natural ingredients and absolutely no preservatives, fillers or additives. Every product has been carefully sourced from the best suppliers around the world and comes in a large resealable bag for convenience and a long shelf life!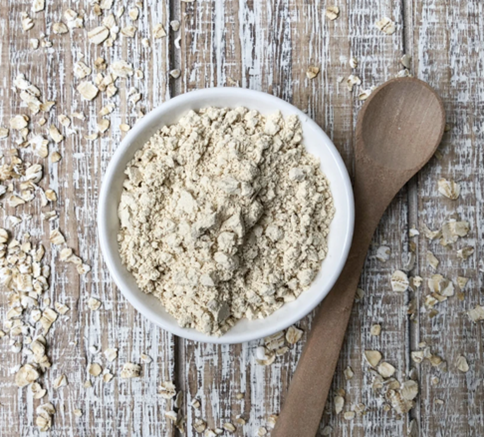 Oat fibre is a rich source of both soluble and insoluble fibre, made by grinding oat hulls (the shell that surrounds the oat kernel). Anthony's Organic Oat Fibre is certified gluten-free and is also great for low carb dieters, with zero net carbs per serving.
Fibre is an essential component of any diet, but especially low carb and ketogenic diets. Not only does it allow your digestive system to process all of those heavy fats and protein, but it also plays a key role in blood sugar control, which is often a major goal for low carb dieters.
It is recommended to consume 25-30g of fibre a day from food, rather than supplements.
Many sources of fibre, such as fruit and whole grains, are mainly off-limits for low carb dieters – and if you aren't a big fan of veggies it can definitely be hard to meet the daily recommended intake of fibre. Luckily, Anthony's Organic Oat Fibre is an extremely fine powder that can be added to virtually anything from smoothies to cereal, yogurt or baked goods. It is a great way to incorporate a little extra fibre in your day. Each serving (1 teaspoon, 4g) contains 3g of fibre.
Here are some recipes that incorporate oat fibre to help you meet your daily fibre goals:
Anthony's Blanched Extra-Fine Almond Flour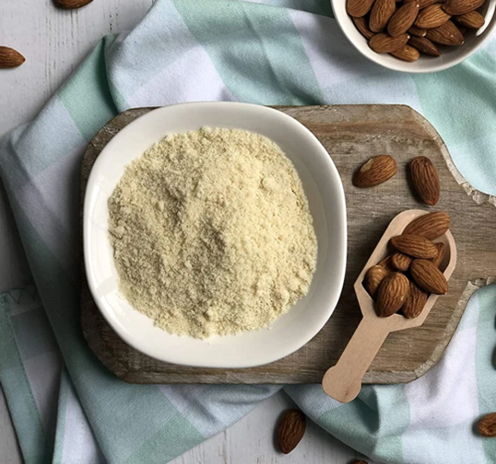 Almond flour is a staple in low carb baking. This gluten-free flour made from finely ground almonds is a great alternative to wheat flour because it is high in fibre, vitamins, and healthy fats. Almonds also provide a bit of protein, making this an all-around healthier choice!
Anthony's Blanched Extra Fine Almond Flour was designed for baking perfect breads, cakes, cookies, brownies, pancakes and more! The extra fine nature of this flour makes it an easy substitute for traditional flour (as opposed to grainier almond meal). It is also blanched, meaning it contains no almond skins to provide a smooth, fluffy texture and colourless flour that is ideal for baking. And, removing the skins does not change any of the nutritional benefits.
Here are just a few of the endless uses for almond flour in low carb cooking and baking:
Anthony's Organic Coconut Flour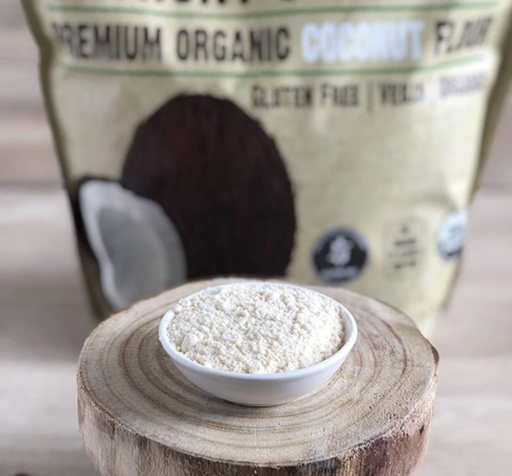 Coconut flour is another great low carb flour alternative, especially for those with nut allergies (coconuts are technically a fruit, not a tree nut)! Coconuts boast a number of nutritional benefits, including being high in fibre, healthy fats, vitamins and minerals. They are a great choice for keto dieters in particular, because the medium chain triglycerides found in coconut fat are rapidly converted into ketones by the body, providing instantaneous energy!
Anthony's Organic Coconut Flour is sourced from premium organic coconuts. It is also finely milled and has a low moisture content which makes it perfect for baking. It provides a slightly sweet, nutty flavour and a dense texture to baked goods. You can also use it as a low carb, gluten-free thickener in sauces, soups and gravies.
Check out these recipes using coconut flour:
Anthony's Premium Vital Wheat Gluten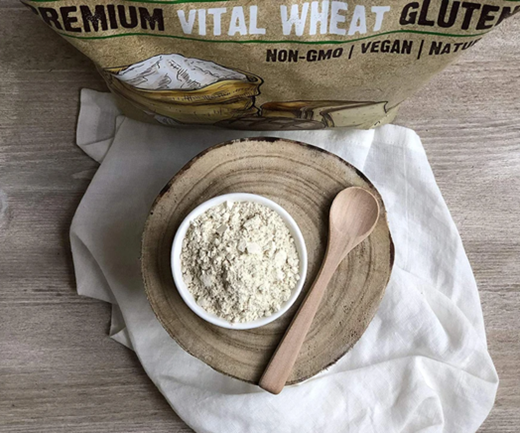 Vital wheat gluten is a staple in many vegan, vegetarian and low carb pantries! It is a type of protein derived from wheat.
Anthony's Premium Vital Wheat Gluten comes in a powder form that can be added to baked goods to give them a chewy texture, or combined with water and spices to make seitan, a vegetarian meat substitute that is high in protein.
Explore recipes below that use vital wheat gluten!
Anthony's Nutritional Yeast Flakes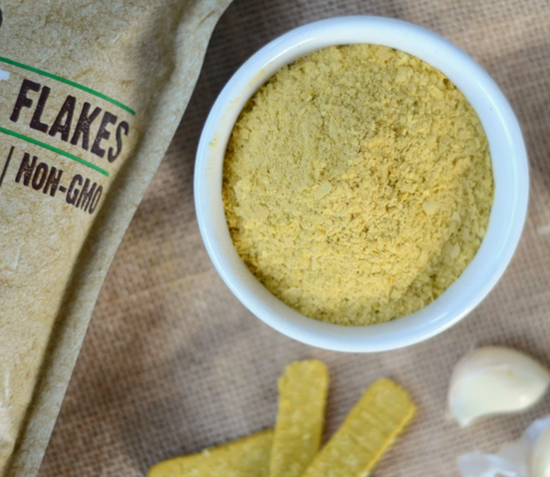 Nutritional yeast is a deactivated form of yeast that is commonly used as a vegan cheese replacement. Besides it's cheesy flavour, it also adds extra protein, vitamins, minerals and antioxidants to meals! Because of all of its nutritional benefits, nutritional yeast has been shown to lower inflammation, lower cholesterol and even improve immunity! It is great sprinkled over pasta, salads and eggs or incorporated into a variety of savoury recipes.
Check out some recipe suggestions below:
Anthony's Natural Erythritol Sweetener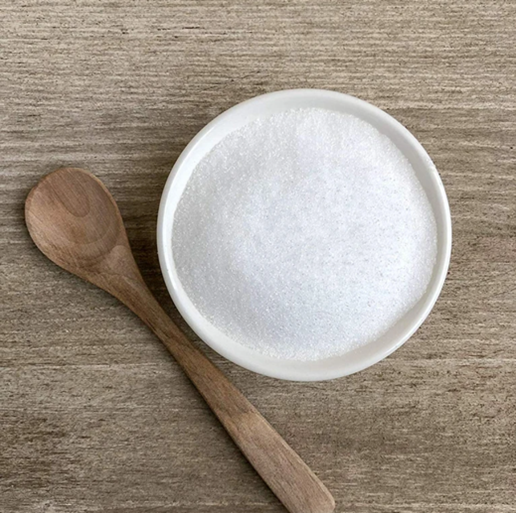 If you are familiar with the world of natural sweeteners, then you have probably heard of erythritol! If not, allow us to explain! Erythritol is a type of sugar alcohol that is naturally derived from certain fruits and vegetables through a fermentation process. The result is a sweet-tasting, sugar-free, zero carb compound that can be used in place of sugar in any food or beverage! It bakes and measures just like sugar – but unlike sugar, it will not spike your blood glucose levels or count towards net carbs. Plus, unlike other sugar alcohols, erythritol has not been associated with unpleasant digestive issues. When eaten in moderation, anyone can enjoy this sweetener!
Use erythritol in place of sugar in recipes such as these:
Anthony's Organic Psyllium Husk Powder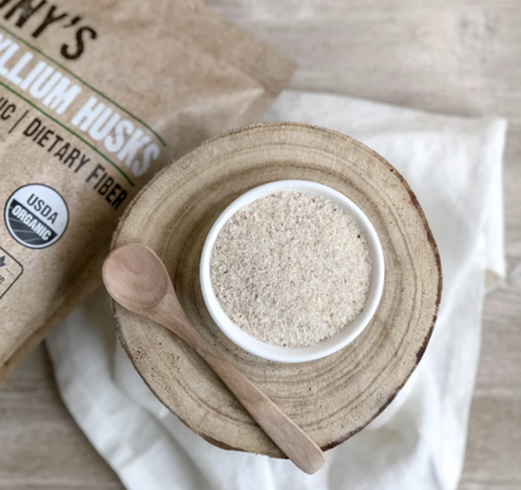 Psyllium husk powder is a source of soluble fibre that can easily be added to many recipes! It dissolves in water inside our stomachs and digestive tracts, helping stools pass along easily. Psyllium husk powder is one of the gentlest and most effective forms of fibre.
Anthony's Organic Psyllium Husk Powder is made from the husk, or outer casing, of organic psyllium plants. It is ground into a fine powder that can be incorporated into smoothies, cereals, baked goods and more.
Below we've listed a few recipes using psyllium husk fibre:
Anthony's Organic Cocoa Powder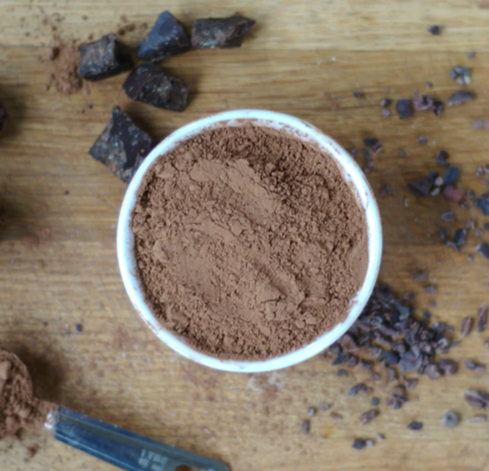 Cocoa powder is a rich natural source of many vitamins and minerals, including magnesium, iron and antioxidants. Anthony's Organic Cocoa Powder is sourced from the Dominican Republic (the home of cocoa) and is unsweetened, non-alkalized, and certified gluten-free. It is ideal for making homemade brownies, chocolate, cookies, cakes – you name it!
Go ahead and satisfy all of your chocolate cravings without any added sugars or hidden carbs.
Here are some recipes to get you started: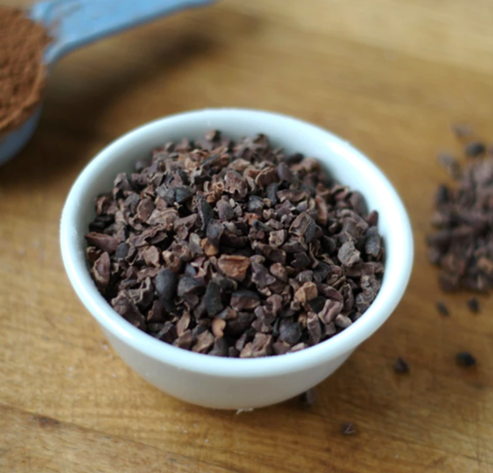 Cocoa nibs – not to be confused with chocolate chips – are raw, chopped pieces of cocoa beans. They are slightly more bitter and crunchier than dark chocolate. Sprinkle cocoa nibs over cereals, trail mix, smoothies, yogurt or salads to add both texture and a boost of nutrients. You can also add them to baked goods, but they won't melt like chocolate chips.
Anthony's Organic Cocoa Nibs are minimally processed, certified organic and batch tested and verified gluten-free. After harvest, organic cocoa beans are removed from their pods, fermented for 5-8 days and then dried, cleaned, pre-roasted and broken into these wonderful little nibs!
Here are some ways you can incorporate these tiny powerhouses of nutrients (including iron, zinc, magnesium, fibre and antioxidants) into your diet: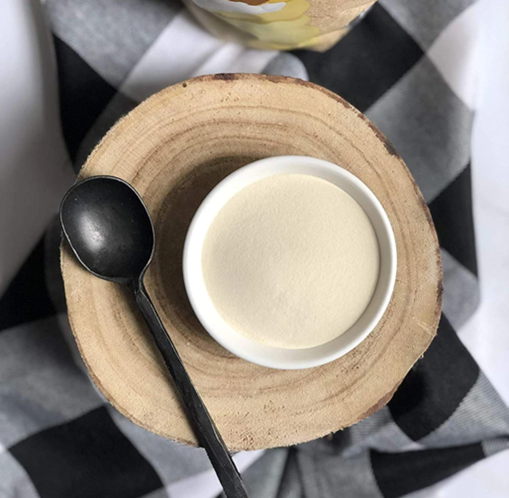 Xanthan gum is an essential thickening agent for low carb dieters! Traditional thickeners, such as corn starch or wheat flour, are not suitable for low carb diets due to their high carb content. Despite its daunting name, xanthan gum is a naturally occurring food additive derived from corn. It is also a good source of fibre with just 1 tablespoon (9g) containing 7g of fibre!
Anthony's Premium Xanthan Gum is the highest quality food grade xanthan gum available. It is batch tested and verified gluten-free and contains no added ingredients. Its extremely fine powder quality allows for easy incorporation into sauces, gravies, baked goods and more!
Check out some recipes below that use xanthan gum to provide elasticity, structure and great texture!
Anthony's Organic Flaxseed Meal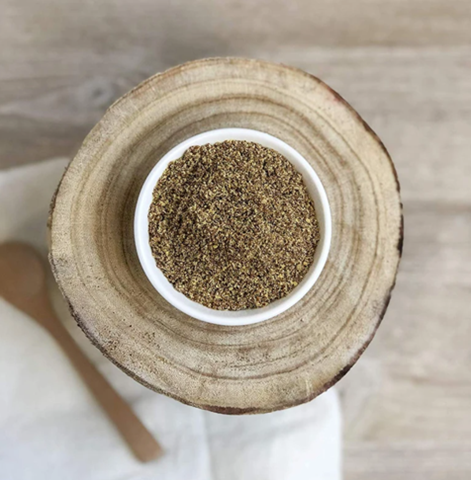 Flax seeds can be ground into a meal that has a flour-like texture as well as loads of fibre and heart healthy omega-3 fatty acids. It is also found in a variety of low carb recipes since it contains very few net carbs, like other nuts and seeds, and is a good binding agent in the absence of gluten. Flaxseed meal can also be used as a vegan egg replacement by combining 1 tablespoon of flaxseed meal and 2.5 tablespoons of water and letting it sit until it forms a gel-like substance.
Anthony's Organic Flaxseed Meal is made with just one ingredient: organic flax seeds! It contains no additives or preservatives and has been batch tested and verified gluten-free, like many other Anthony's products. Adding flaxseed to smoothies, cereal, pancakes and other baked goods is an easy and seamless way to boost the overall nutritional value of your food.
Check out some of the recipes below for how you can use Anthony's Organic Flaxseed Meal:
Anthony's Organic Coconut Milk Powder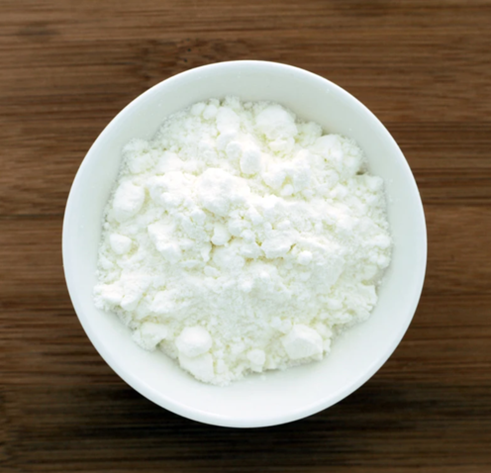 A lot of people have begun opting for plant-based dairy alternatives for a number of good reasons! Not only are plant-based milks typically higher in nutrients, but they are also safe for those who are lactose intolerant and they are much less impactful on our environment than dairy milk.
Anthony's Organic Coconut Milk Powder is highly versatile and shelf stable! It is made by combining dehydrated fresh organic coconut milk with plant-based stabilizers, resulting in a fine powder that doesn't need to be stored in your fridge. Not only can it be used in place of milk or creamer in hot beverages, but it can also act as a thickening agent in cooking and baking. Simply combining 1 part coconut milk powder with 2 parts hot water creates liquid coconut milk, meaning you can use it in place of any recipe that calls for coconut milk.
Here are some ways you can use coconut milk powder in your kitchen:
Anthony's Organic Ground Ginger Root Powder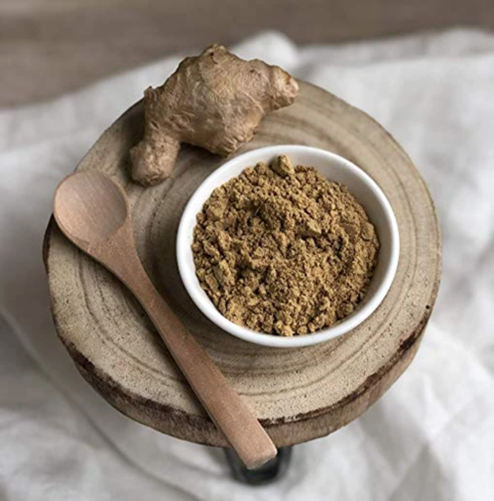 Ginger has been used in Asia since ancient times after its powerful medicinal and pain-relieving properties were discovered. The antioxidants found in this herb have shown to help everything from digestion to fighting against the flu and common cold. Plus, it also tastes delicious in a variety of recipes!
Anthony's Organic Ginger Root Powder is non-GMO, non-irradiated, gluten-free and contains no additives. It can be used in any recipe that calls for ground ginger or fresh ginger. To substitute for fresh ginger, use ½ teaspoon of ground ginger per tablespoon of fresh ginger (ground ginger root powder has a more intense flavour!).
Here are some warm and cozy recipes using Anthony's Organic Ground Ginger Root Powder:
Anthony's Goods Coupon Code
We hope that you enjoyed reading about Anthony's Goods products and got some inspiration to start cooking and baking at home!
As a special thank you to readers of this article, we would like to offer an exclusive discount for Anthony's Goods products. To redeem, apply code ZDPTJ at our online checkout for 10% off any item from Anthony's Goods.
This offer may not be combined with other offers. Limit 1 per customer. Promotion may end without notice and/or while promotional quantities last. No substitutions or rainchecks, please. Valid until 2021-06-30.
Share The Savings!
Don't forget to share your thoughts, experiences, and recipes with our low carb community on our Facebook and Instagram pages. We'd also love to hear your feedback with a Google Review. Also, be sure to sign up for our email newsletter/flyer to receive weekly deals on the best selection of low-carb and sugar-free products in Canada!