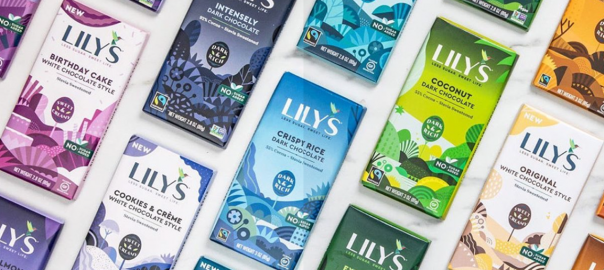 Sugar-Free Chocolate from Lily's Sweets
Where to Buy Sugar-Free Chocolate from Lily's Sweets
Lily's Sweets offers a line of no sugar added, botanically sweetened chocolates that are perfect for snacking, baking and sharing!
Disclaimer: The information in this article is not intended to replace personalized medical advice. A low carb diet may not be suitable for you. Consult your health care provider before making any changes to your lifestyle or use this information at your own risk.
Lily's Sweets is a line of premium no sugar added chocolate bars and baking chips. They have been trailblazers in the low carb and keto communities, providing delicious chocolate that will not count towards your net carbs, won't spike your blood sugar levels – and won't leave you dissatisfied, either!
Learn more about the brand behind these revolutionary low carb sweets and explore the range of their crave-worthy and decadent flavours of sugar-free chocolate in this article. Plus, stay tuned for two special offers on Lily's products, exclusively available to our blog readers!
How it All Started
In 2003, the founder of Lily's Sweets, Cynthia Tice, made the life-changing decision to quit sugar for good. But one thing she just couldn't get around was chocolate! So, after a few years of experimenting with different recipes and ingredients, she created her own premium chocolates that didn't contain any sugar. And thus, Lily's Sweets was born!
Why Kick Out Sugar?
Sugar is arguably the most addictive – legal – substance available to us. When we look at some of the deadliest diseases in North America, high sugar diets are at the root cause of many of them. Everything from cardiovascular disease to diabetes (and its long list of related complications) and Alzheimer's disease are exacerbated by our extremely sugar-y Western diets.
We aren't always to blame for our sugar addictions; sugar can be found in practically anything and everything in our grocery stores, and its highly addictive nature leaves us wanting more and more. Whether you are buying bread, soup, salad dressing, pasta sauce, yogurt, breakfast cereal, bottled beverages, condiments and even "nutrition" bars, sugar is probably lurking somewhere in the ingredients.  This is because food manufacturers and marketers know that sugar makes things taste good and makes us crave more of the foods that it's in. So, really, it's just a cheap and effective sales tactic.
But over the past few decades, science and medical fields have started to publish the negative effects that sugar has on our bodies. Sugar provides a quick fuel source for our bodies, and especially our brains. But this means that we need a lot of it to carry out our entire days running on just sugar (and other carbs). Consuming high amounts of sugar means that our bodies are constantly experiencing spikes and crashes of energy, which can take a toll on how well our organs function and things like our mood and mental health. Imagine going on a long road trip in a car that had to be fueled every 30 minutes to an hour (this is about how long the effects of sugar last in our bodies) – you would waste quite a bit of time at the gas pump!
What's more is that, in large amounts, sugar is actually toxic to our bodies. Excess sugar in the blood stream causes serious damage to our organs and cells. For example, people with diabetes (who struggle with excess blood sugar) are more prone to cardiovascular disease, infections (especially in the limbs), kidney failure, vision problems, hearing impairment, nerve damage in the brain, Alzheimer's disease, skin conditions and more. Plus, sugar-y foods that are highly processed are replacing other foods in our diets which provide real nutrients, such as healthy fats, protein, vitamins and minerals. The combined effects of all of this over a lifetime is why we see such a high prevalence of obesity, heart disease, diabetes and other chronic diseases in our society.
Lily's Chocolate's decision to kick sugar, at least highly refined forms of sugar, is one that will benefit you. Think of your health as an investment in your future. Besides, there are natural compounds that taste sweet but do not spike our blood sugar levels or compromise our body's ability to function. It's almost a no brainer to make the switch to natural sweeteners. Some examples include stevia, erythritol (derived from fermented fruits and vegetables), xylitol (derived from birch trees), and monk fruit extract. Learn about all the different variations of natural sweeteners from our article, "Keto Sweeteners". The Low Carb Grocery carries pure varieties of these natural sweeteners, as well as many products made with natural sweeteners, Lily's Sweets being one of them!
What Sets Lily's Apart
There are lots of sugar-free, keto-friendly chocolates available on the market today – but not all of them are made the same as Lily's! Not only can you feel good knowing that Lily's chocolates do not contain any sugar, but they are also made from non-GMO, gluten-free and Fair-Trade certified ingredients. The makers behind Lily's chocolates are experts in health and wellness, and chocolate lovers at heart! They are dedicated to spreading deliciousness and goodness by donating a portion of their proceeds from sugar-free chocolates to non-profit organizations that help fund worthy causes, such as the fight against childhood cancer and other life-threatening diseases.
Cutting out refined sugars and processed ingredients wasn't the only thing Lily's wanted to do with their chocolates. They pushed the boundaries of the sweets category by also adding inulin, a type of dietary fibre, to their chocolates! Each serving of Lily's chocolate bars contains more than 10g of fibre (varies by flavour). Now you can enjoy the rich, delicious taste of premium chocolate, kick-out sugar, get a good dose of fibre to help support your digestion, regulate your blood sugar levels and keep you feeling satiated!
Explore our selection Lily's unique and decadent chocolate treats below. Plus, check out Lily's website and Instagram page for tons of creative recipe inspiration using Lily's chocolates!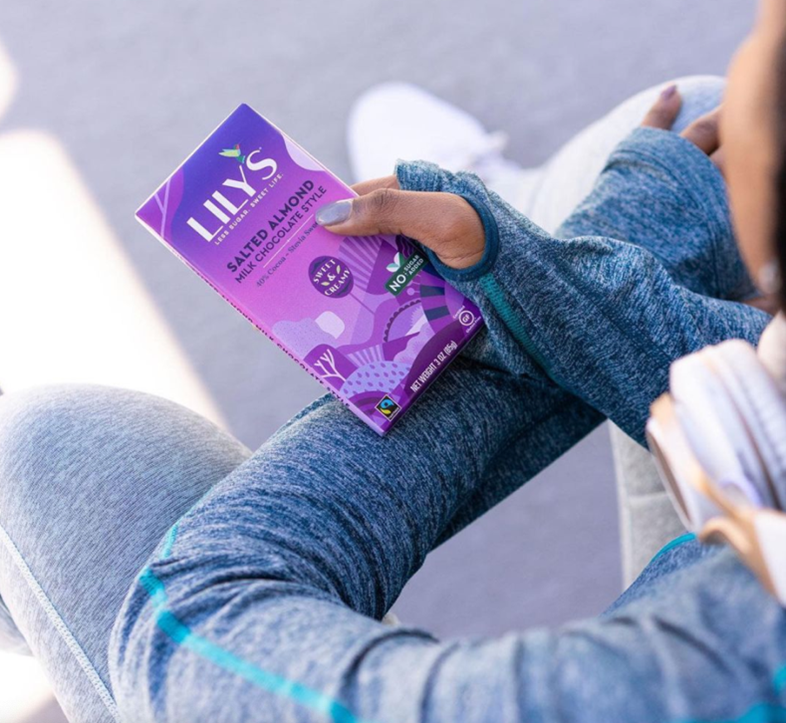 Enjoy sugar-free chocolate bars in classic flavours and ones you've never imagined before: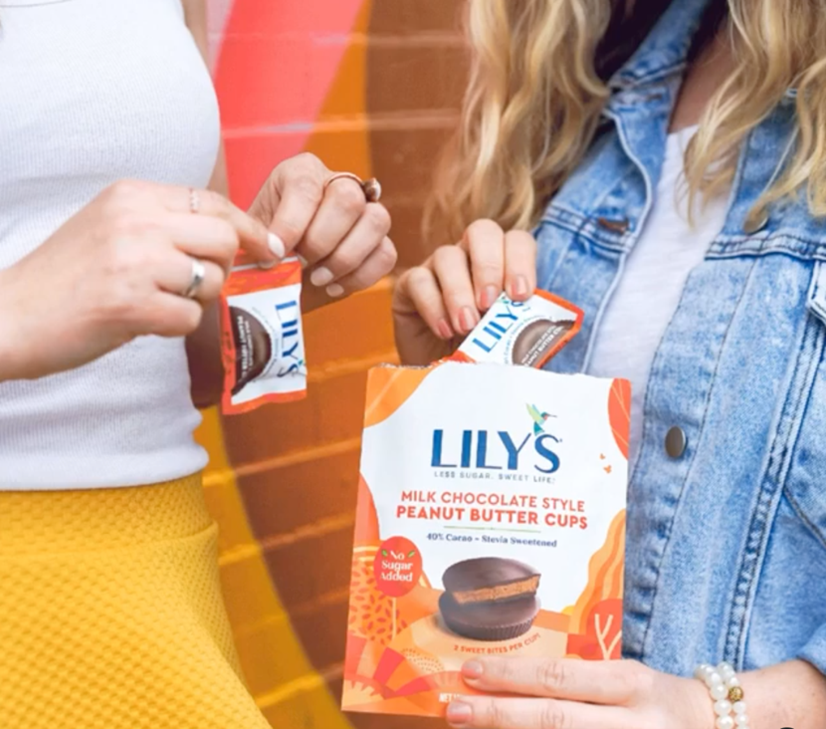 Plus, enjoy guilt-free snacking with these sweet treats: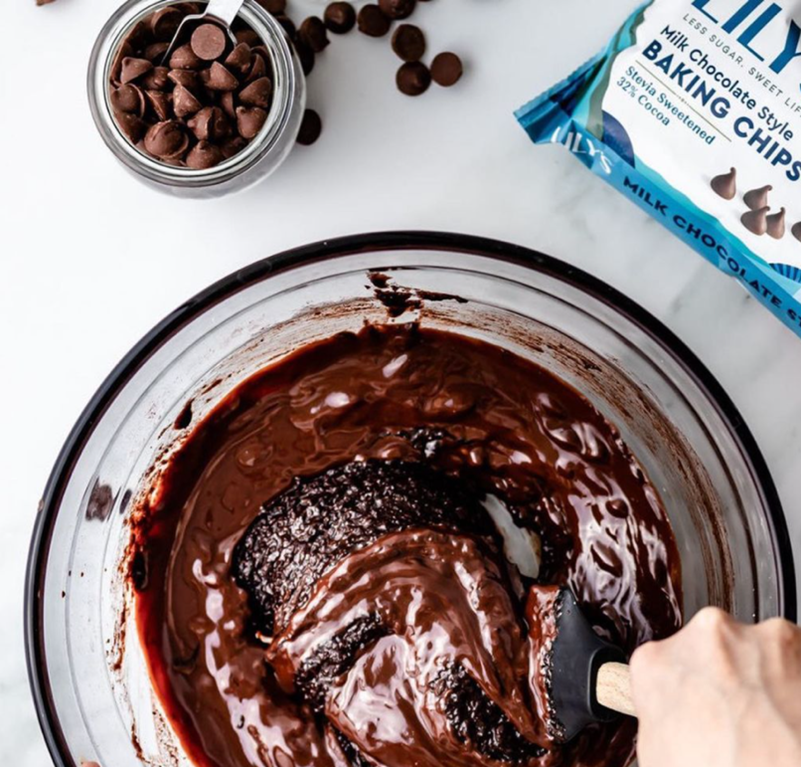 And get baking with Lily's baking chips in the following varieties:
Stay Connected
Lily's Sweets helps us feel more confident when we eat chocolate – especially when we eat it every day! And right now, we're offering an exclusive blog-reader discount of 10% off your order of Lily's chocolates!
To redeem, apply code W8HAD in our shopping cart at checkout. Limit 1 per customer. Promotion may end without notice and/or while promotional quantities last.
No substitutions or rain-checks, please. Valid until 2021-06-30.
Also, if you would like to share your thoughts or experiences with our low carb community, don't forget to head over to our Facebook and Instagram pages. We also love to hear your feedback via Google Reviews, so please take a moment to share your experience with us there. We also offer a free weekly newsletter, where you can find Canada's best selection of low-carb and sugar-free products on sale!