Bariatric Pal Specialty Health Food Products
Succeed on the Bariatric Diet with Bariatric Pal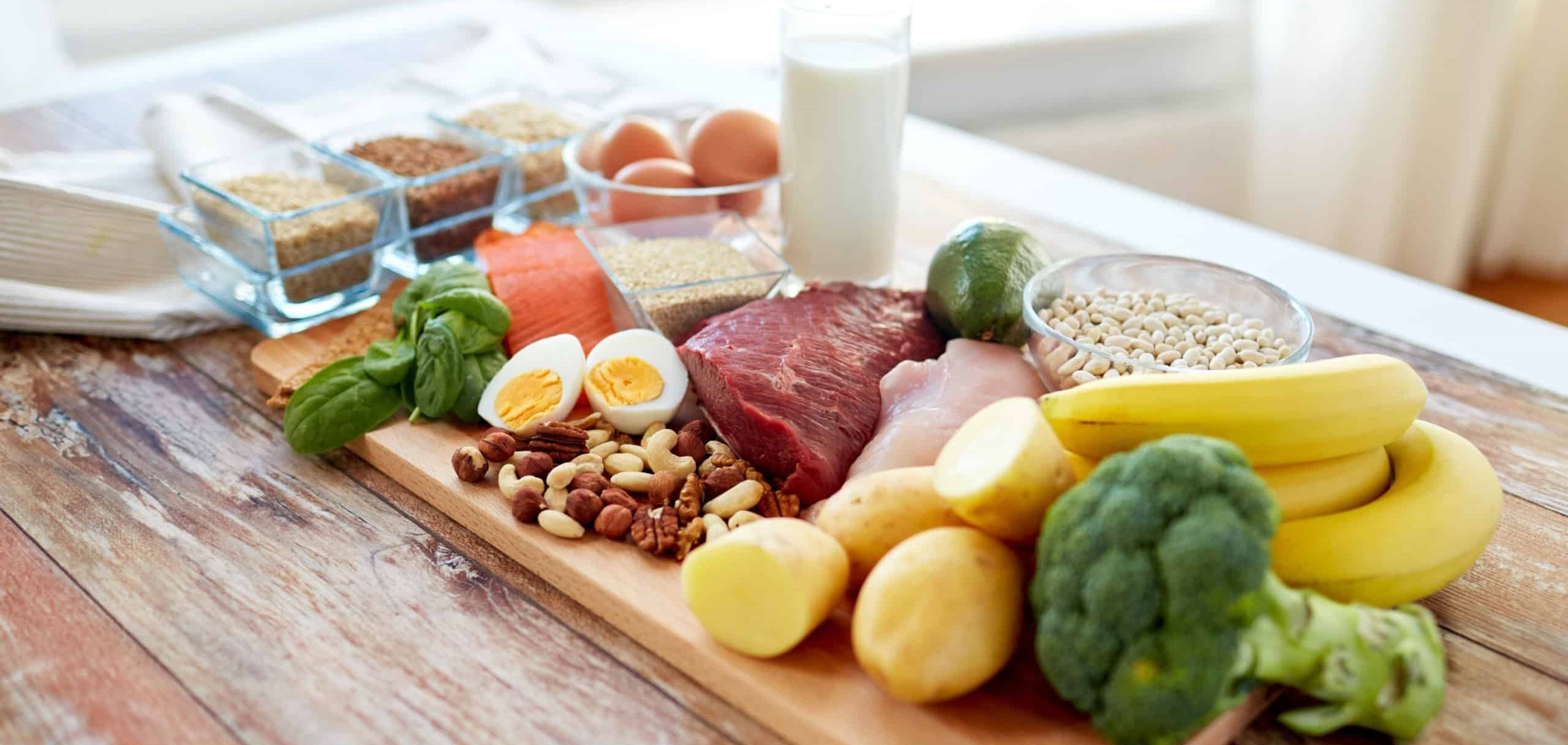 Undergoing weight loss surgery is a major commitment that helps people accelerate their progress towards a healthier lifestyle and better quality of life. Succeeding after the surgery depends on following a bariatric diet to facilitate weight loss and provide proper nutrition. Bariatric Pal health foods make this easier, and taste great at the same time.
One of the biggest factors that influences the success rate of following a new diet is the level of support and encouragement that surrounds you. Having a group cheering you on towards your goals goes a long way to keeping you motivated on track to achieve them. Of course, it also helps to have healthy, great tasting foods that offer the nutrition you need without the extra calories, carbs, and sugars you don't want. Sometimes there's a brand that emerges which brings supportive communities and healthy food products together in a way that helps everyone succeed. On that note, allow us to introduce you to Bariatric Pal!
The Bariatric Pal Story
First and foremost, Bariatric Pal is all about community. The origins of Bariatric Pal go back to 2003, when founder Alex Brecher underwent lap-band surgery. Frustrated by the lack of online support resources for lap-band patients, Alex took the initiative to create his own forum and interactive community, dedicated to providing valuable information and advice based on actual experiences.
Rapidly growing in to a thriving supportive collective of individuals who had undergone gastric bypass and gastric sleeve surgeries, the Bariatric Pal community delivers support, encouragement, healthy living tips, resources, and education that patients need to make the most of their lifestyle change. Today, Bariatric Pal is a huge global community with hundreds of thousands of active users. Growth of the Bariatric Pal brand has even led to the creation of their own line of health food products, which we are proud to carry right here at The Low Carb Grocery!
Browse the full range of Bariatric Foods here at The Low Carb Grocery.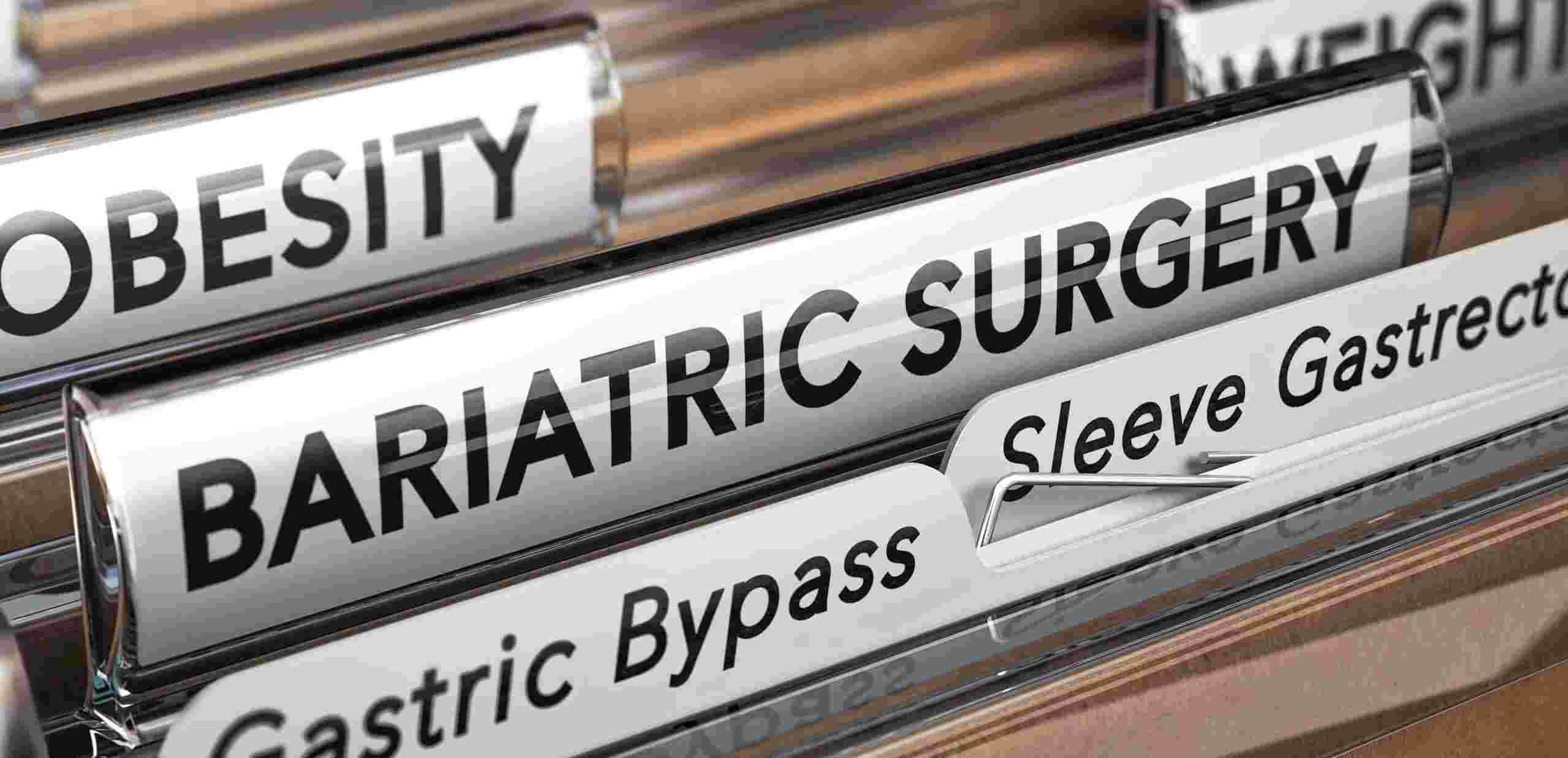 Overview of Gastric Bypass & Gastric Sleeve Surgeries
Understanding why it is so important to follow the bariatric diet after having weight loss surgery, it's essential to know how procedures like gastric bypass and gastric sleeve work, and the effects they have on the body. Both of these types of weight loss surgery are performed on the stomach itself to reduce its size, but they do so in different ways.
Gastric sleeve surgery involves removing up to 80% of the patients stomach, permanently reducing its size. The remaining stomach is sufficient to ensure the patient can consistently intake the recommended nutritional value for good health, but prevents overeating and reduces the production of the enzymes and hormones that cause hunger. The result is the desired weight loss progress. The reduction in the size of the stomach is the only change made to the patient's body in a gastric sleeve procedure.
With a gastric bypass, the surgeon takes a portion of the existing stomach to create a smaller pocket which is directly connected to the small intestine. The remaining stomach is still used to provide digestive fluids, and is attached to a lower section of the small intestine. The term 'bypass' refers to how the two stomach sections are connected in different places along the intestine, causing most of the absorption of nutrients and calories to take place further down the digestive tract. This has the effect of reducing the amount of time that digested food is in the body and limiting the total calories absorbed.
In both cases, the stomach capacity is significantly reduced, which necessitates a different approach to food and nutrition. The focus shifts to eating smaller amounts of food to prevent the stomach from stretching as it heals, while delivering essential nutrition, vitamins, minerals, and protein to keep the body healthy.
What Is The Bariatric Diet?
In the first few days after surgery, the patient is limited to clear liquids while the body recovers. Within about a week, progress can be made to add strained, mashed, and pureed foods into the patients diet. Small meals of these pureed foods can be eaten between 4-6 times per day. This stage generally lasts a few weeks, at which point soft solid foods will be added to the diet. Some examples of softer foods that can be eaten at this stage include eggs, soft cheeses, rice, soft cooked vegetables, ground meats, and flaky fish. By the 8 week mark, most gastric sleeve or gastric bypass patients will be able to resume eating firmer solid foods at a gradual rate.
Throughout the early stages of the bariatric diet, patients will be required to adjust their eating and drinking habits to accommodate the changes to their body. Taking more time to eat is important, as taking in food and drink too quickly can cause complications and discomfort. Patients will need to pace themselves with smaller bites and smaller sips.
Each individual meal will also need to be of smaller size, but the person will eat more frequently throughout the day. Several smaller meals will help avoid excessive hunger and will not strain the reduced capacity of the stomach. Thoroughly chewing each bite is also important, and more extensively chewed food can be digested more efficiently and will pass more smoothly through the smaller stomach.
Staying hydrated will be essential, so taking frequent sips of water throughout the day will be important. Multivitamins and nutritional supplements may also be recommended for some patients, but this will be determined by a doctor or nutritionist who specializes in the bariatric diet. In general, the bariatric diet will focus on protein-rich foods, and will emphasize a significant reduction in sugars and carbohydrates.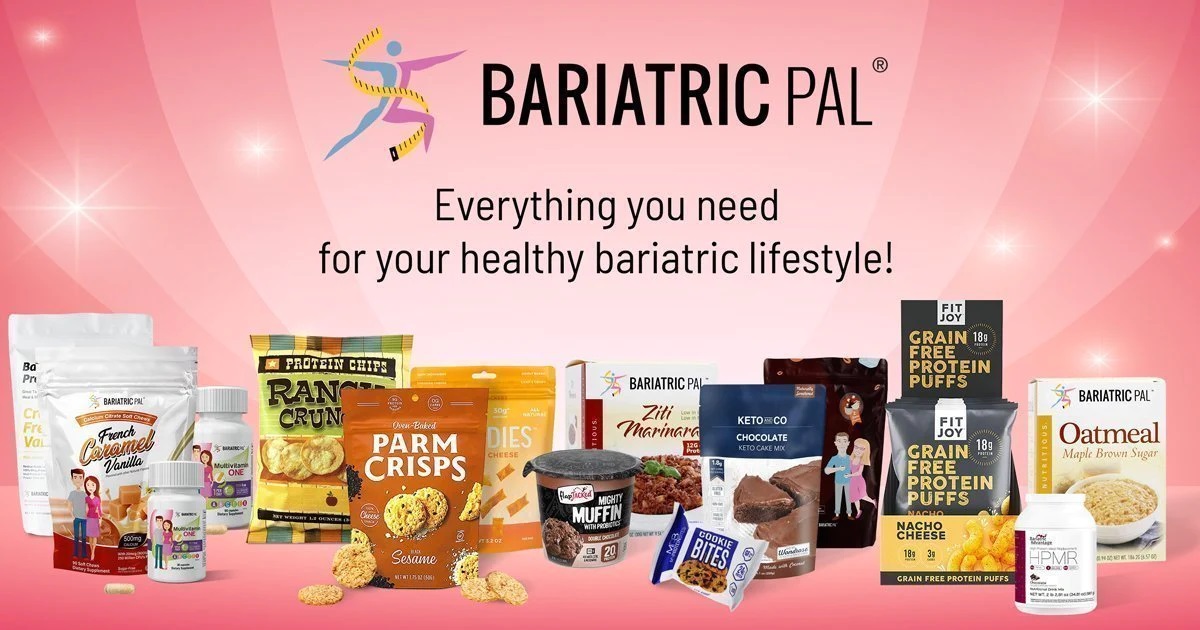 Exploring Bariatric Pal Health Food Products
One of the biggest challenges people find on the bariatric diet is identifying which foods are suitable, and which should be avoided. While there are many foods that are perfectly acceptable to eat on the bariatric diet, there are several that should be significantly reduced or avoided entirely. Fortunately, there are delicious Bariatric Pal products available that can be substituted in place of high-carb and high-sugar foods so you can enjoy many of your favourites with no guilt or risk of setting your weight loss progress back.
Bariatric Pal Breakfast Cereal & Oatmeal
Breakfast cereals are a quick and delicious way to start the day, but regular cereal products are loaded with carbs and sugars. Bariatric Pal cuts back on carbs and sugars, but packs plenty of protein and loads of great taste in their hot and cold cereal products. Choose from fast & easy cold cereals like Cocoa and Honey Nut, or warm up on a chilly day with piping hot oatmeal in flavours such as Maple Brown Sugar, Apples & Cinnamon, and Peaches & Cream. Packed in convenient single-serving pouches, there's no measuring or calculations needed.
Bariatric Pal Pasta
It's hard to say goodbye to pasta when you need to reduce carbohydrate intake, but with Bariatric Pal Creamy Chicken Pasta and Macaroni & Cheese, you won't have to! Each single-serving packet has 15g of protein and only 2g of sugars, and is super easy to prepare. In just minutes, you'll have rich, creamy, delicious pasta to enjoy!
Bariatric Pal Soup Mix
Whether you're looking for a nutritious meal for lunch or dinner, a nice bowl of soup is a sure thing. Bariatric Pal instant soup mixes are convenient, healthy, and delicious, and available in a variety of unique flavours. Choose from low carb, protein-enriched soups like Broccoli & Cheddar, Cream of Mushroom, and Chicken with Pasta.
Bariatric Pal Hot Chocolate Beverage
Holding off on sugar doesn't mean that you can't enjoy your favourite sweet treats. For chocolate lovers, a nice hot cup of rich, creamy cocoa is the perfect way to wind down and warm up. Bariatric Pal Low Sugar Hot Chocolate isn't just low in sugar and carbs. Like all other Bariatric Pal food products, it's also enriched with added protein, with 15g in each single-serving packet.
Stay On Track to Achieve Weight Loss Goals with Bariatric Pal & The Low Carb Grocery
The Bariatric Pal website forums aren't the only place to go for encouragement and support as you work towards your health and weight loss goals. The team here at The Low Carb Grocery is eager to answer any questions you have about Bariatric Pal products, and all the other low carb & low sugar health foods that we carry on our shelves. With the right bariatric-friendly products in your kitchen, making nutritious foods that fit the bariatric diet has never been easier, or more delicious!
More Low Carb Lifestyle Articles