Making Great Pho Soup the Low Carb Way
Low Carb Vietnamese Pho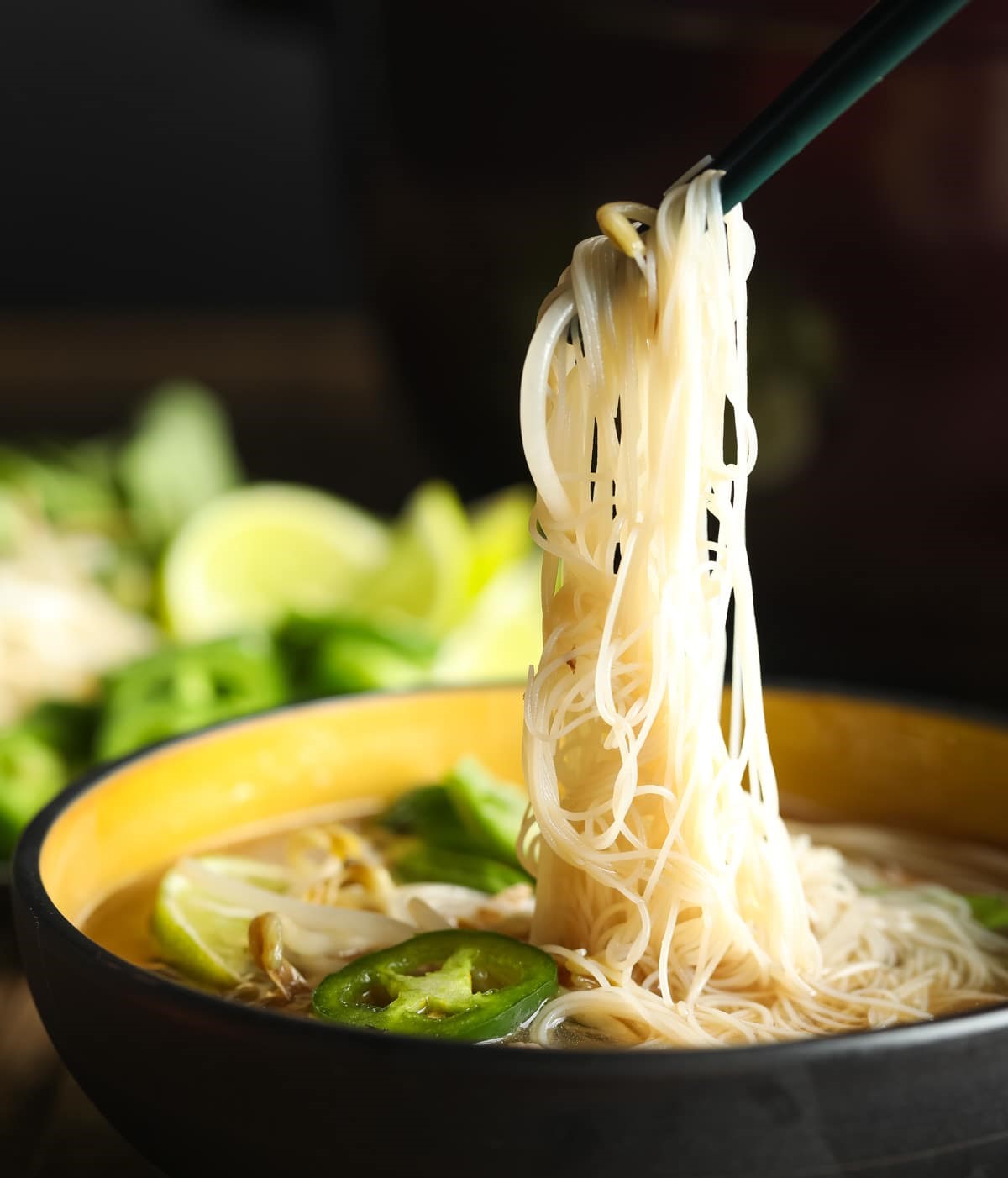 Traditional Vietnamese pho noodle soup has become very popular and trendy in North America in recent years, as it should be! This delicious combination of hot broth, fresh vegetables and protein makes for a fantastic meal for lunch or dinner, but regular pho can be high in carbs. Find out how to make great low carb pho right at home!
There are some dishes that are just synonymous with take-out. Pizza, chicken wings, burgers, and burritos are all classic examples of this, but when it comes to Asian cuisine, one of the hottest items on menus across Canada is Vietnamese pho. To find out why, it just takes one taste of the complex flavours infused throughout the rich yet light broth that surrounds a healthy mix of fresh vegetables, noodles, and meats like chicken, beef and shrimp.
For people living the low carb lifestyle, the biggest problem with traditional pho soup is the rice noodles that are used to make it. Rice noodles are high in carbs, so they're not a great fit for the low carb lifestyle, but how do you make amazing pho without them? Fortunately this problem is easily solved with some simple substitutions and alternate ingredients that can bring the goodness and nutrition of delicious pho soup to your kitchen table.
The other basic building blocks of pho soup are actually pretty simple. In addition to noodles, pho is made with a base of bone broth (usually chicken or beef bone broth), plenty of vegetables, herbs, and a few other seasonings and spices. Where traditional pho gets complicated is in the simmering of the bone broth. Making bone broth from scratch can take hours, so we've simplified things by offering some instant bone broth alternatives that taste just as good and are ready in a fraction of the time.
Now, let's start exploring the essential ingredients by looking at some of the best quality low carb noodles that are the ideal choice for making delicious and healthy low carb pho soup.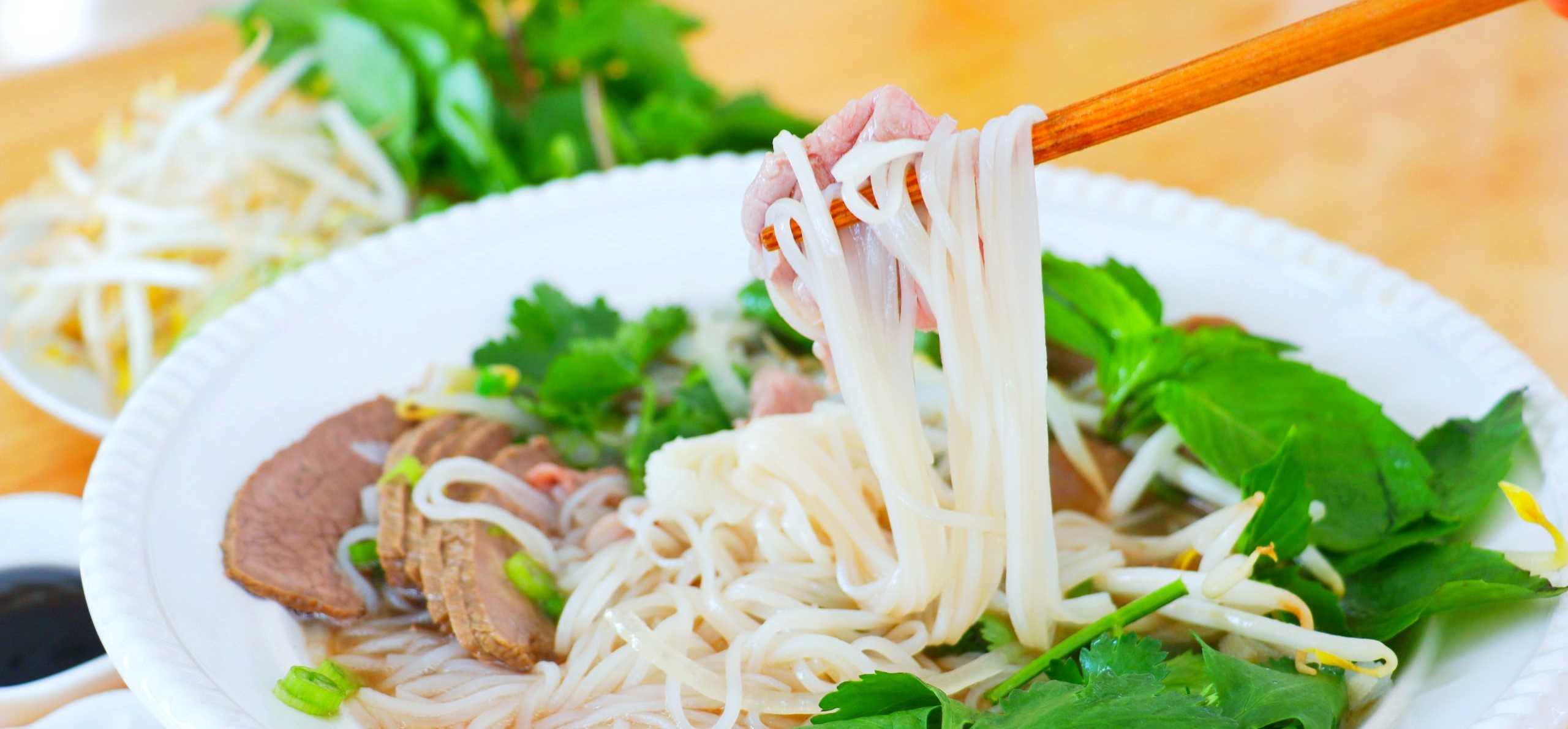 The Best Low Carb Noodles for Perfect Pho
Finding noodles that aren't made from rice flour or regular wheat flour used to be a chore, but innovative brands like Miracle Noodle have definitely changed that situation for the better. Using a simple blend of konjac root flour, Miracle Noodles offer a high-fiber, gluten-free, and low carb option for making a diverse range of healthy noodle dishes. Today, Miracle Noodle is one of the most prominent low carb brands on the market.
When making pho, Miracle Noodle Fettucine Noodles are probably going to be your default choice, as these will be closest in size and shape to the traditional rice noodles found in most pho soups. However, there's nothing stopping you from swapping out a flat noodle with something a little different. You could also use Miracle Noodle Angel Hair Pasta if you prefer a more delicate noodle in your soup. Alternatively, if you are a big fan of rice in soups, Miracle Noodle Rice Substitute will quickly become your new favourite way to prepare low carb rice!
Palmini noodles are also a popular choice for low carb pho aficionados. Made with hearts of palm, these veggie-based noodles are perfect for making healthy pho. Check out Palmini Linguine noodles as an alternative when deciding which pho soup to make, and keep the carb counts low.
One other way to have noodles in your low carb pho, and infuse more nutrition at the same time, is to make your pho with zucchini noodles (playfully known as 'zoodles') instead. Zoodles are amazing as noodle substitute for a wide range of pasta dishes, and are super delicious in a pho soup. All you need to make a big batch of zoodles is a bunch of green or yellow zucchini and a kitchen spiralizer tool. It's so easy!
Browse the full range of Miracle Noodles here at The Low Carb Grocery.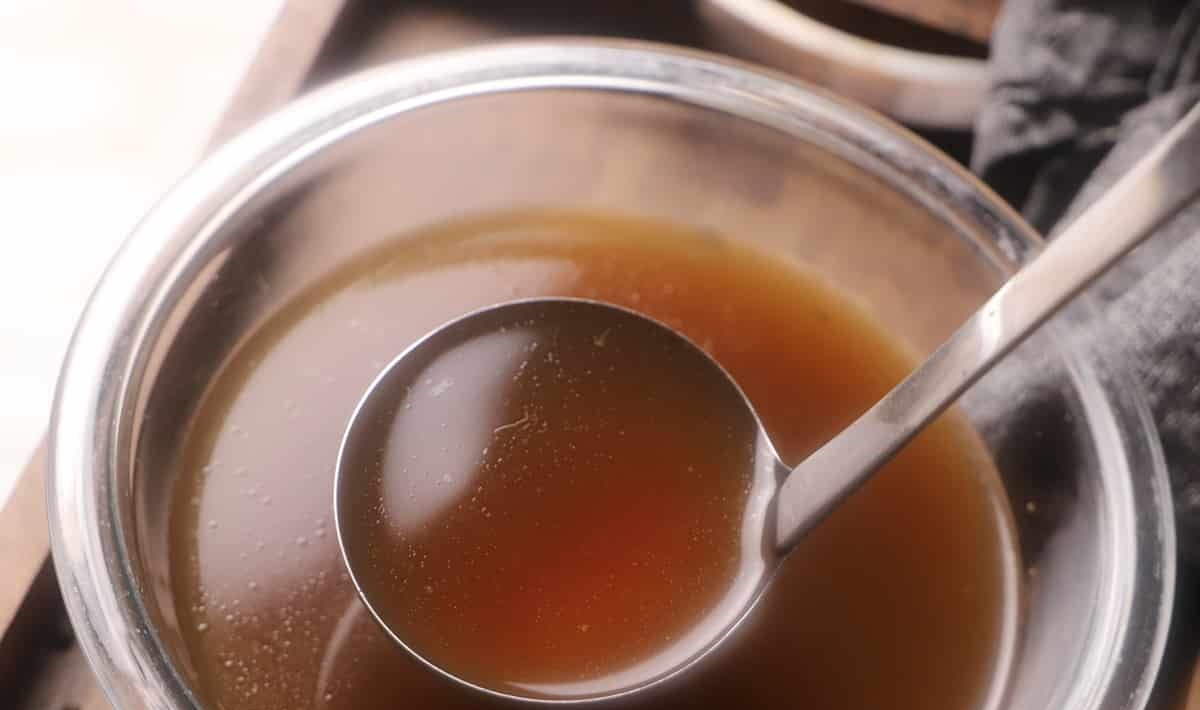 The Best Bone Broths for Low Carb Pho
Siip Bone Broths are one of the most popular soup bases available here at The Low Carb Grocery thanks to their great taste, premium quality, and convenient single-serving packets. When you're cooking up some tasty pho for lunch and need just a single batch of bone broth, Siip packets are the perfect solution. Choose from beef, chicken, and vegan mushroom varieties to customize the taste of your pho exactly how you like it.
Want to try something unusual and make a totally unique pho recipe of your very own? Try the intriguing flavours of bone broth from Bone Brewhouse. In addition to classic chicken broth, Bone Brewhouse also features flavours like Thai Coconut, Ginger Beet, and Lemon Ginger. Here's your chance to get really creative with your own personalized version of pho soup!
Popular Vegetable Choices for Low Carb Pho Soups
Veggies are one of the parts of making pho soup where you can really let your individuality shine through. While there's no 'right or wrong' veggies for pho soup, there are some that are traditionally found in the dish that work extremely well with the other flavours and textures. Some of the most popular vegetables to include in your pho soup are bean sprouts, thinly sliced carrots, mushrooms, green onions, scallions, Thai basil leaves, cilantro, and hot peppers. Lime wedges are also a common way to add some citrus character and finish off the flavour profile.
Choosing Protein for Low Carb Pho Soups
There's certainly nothing wrong with making pho soup with just veggies, and if you prefer to go that way you absolutely won't be disappointed. However, adding the right kind of meat can elevate your pho to a whole new level, and boost its nutritional value with extra protein. Pho is commonly made with meats such as chicken, beef, pork, and shrimp.
One of the signature aspects of pho made with chicken, beef, and pork is that they are traditionally sliced very thin and against the grain of the meat. This helps make the pieces more tender and delicate, and is one of the elements that contributes to the distinctive experience of eating pho soups.
Other Essential Ingredients for Low Carb Pho
In addition to noodles, veggies, broth, and protein, there are some other important ingredients to mention. Ginger, garlic, fish sauce, hoisin sauce, soy sauce, Sriracha hot chili sauce, and chili paste are all widely used in different pho recipes in varying combinations. Of course, most of these ingredients are also used in many other dishes, so there's a pretty good chance you've already got them in your fridge or kitchen cupboards.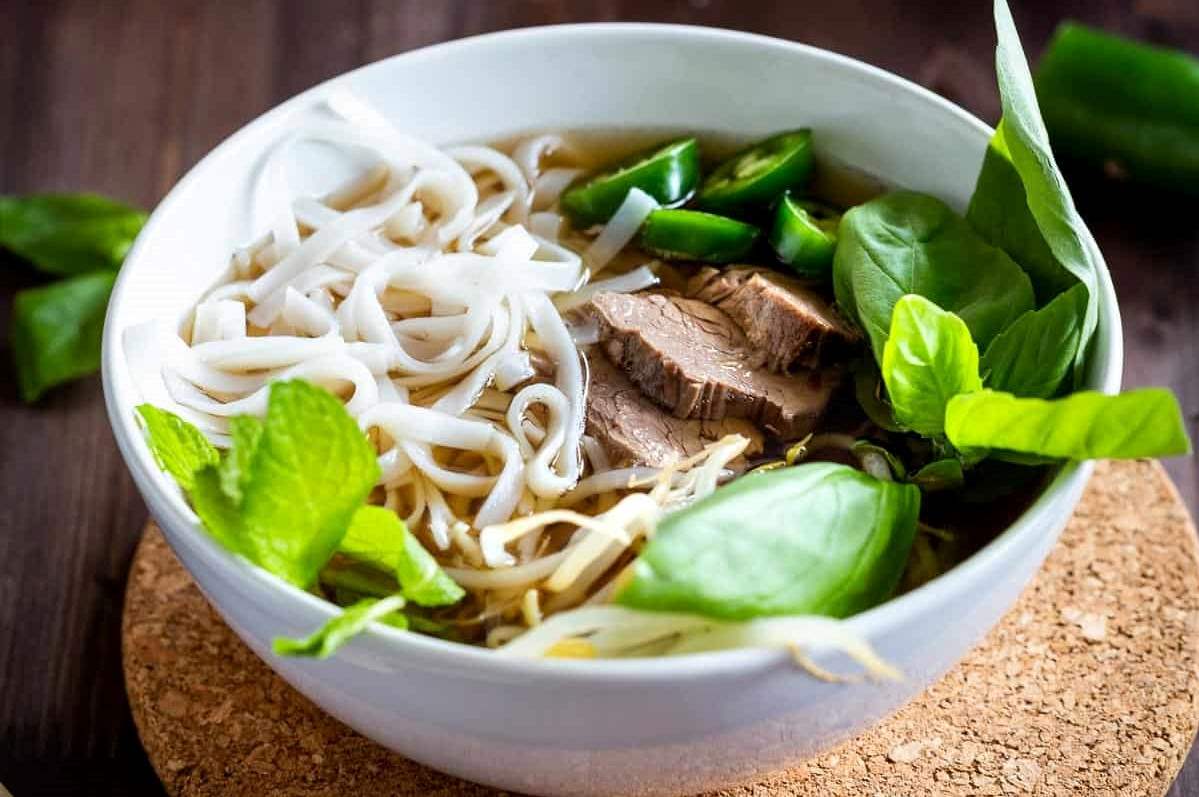 Delicious Low Carb Pho Recipes to Try Today
Eager to get a piping hot bowl of delectable pho soup in front of you? Well, here are some of the best low carb pho recipes that we could find! Whether you have a craving for chicken, beef, or shrimp pho, we've got you covered.
Low Carb Chicken Pho Recipe – This recipe checks all the right boxes for an amazing pho soup. Tender shredded chicken, flavourful broth, vibrant herbs, bold seasonings, and plenty of healthy vegetables. Put it all together with some healthy Palmini low carb noodles, and you're good to go!
Low Carb Steak Pho with Zoodles – Instead of packaged noodles, this pho recipe switches them out with tasty zucchini noodles! In just over 30 minutes, this rich and flavourful soup will be warming your soul with every sip. The author of this recipe offers plenty of tips for cooks who want to customize the flavours, as well as alternatives to increase or decrease the spicy heat.
One Pot Paleo Shrimp Pho Noodle Soup – We love shrimp soups, and this one is no exception. This clever variation of traditional pho soup swaps out rice noodles for shirataki konjac noodles to reduce the carb count, but keeps in all the classic herbs, seasonings, and vegetables that make pho so delectable. Plus, it's paleo-friendly, keto-friendly, and ready in less than half an hour.
Ready-to-Eat Miracle Noodles Low Carb Pho – Ok, so this one isn't exactly a 'recipe', but when you're craving pho and don't have the time to make it yourself from scratch, this ready-made pho soup from Miracle Noodles is just the thing you need! Heat the prepared soups up in a pot or in the microwave, and in just minutes you'll have a delicious bowl of vegan pho to enjoy.
Add Healthy Pho Soups to Your Weekly Low Carb Meal Plan
Are you ready to explore the tasty world of pho soups? 'Pho' sure you are! Sorry about the pun, but we had to throw it in here at the end. We love pho soups, and we are pretty sure that once you try your own bowl, you'll be hooked too. They're the perfect addition to any weekly low carb meal plan, and are a fantastic choice for either lunch or dinner. Give healthy low carb pho soup a try today!
Stay Connected
If any of these delicious pho noodle recipes has sparked your interest, we encourage you to try them out and write a review on our website, leave a comment on our Facebook page under this blog post, or join our conversations on Facebook and Instagram!   We'd also love to hear what you think about our content, our products, and our customer service by leaving us a Google Review! And lastly, don't miss out on deals, updates, and keto trends each week on our low carb newsletter!
More Low Carb Lifestyle Articles