BeyondChipz Low Carb High Protein Tortilla Chips
Crunchy, Flavourful & Healthy Tortilla Snack Chips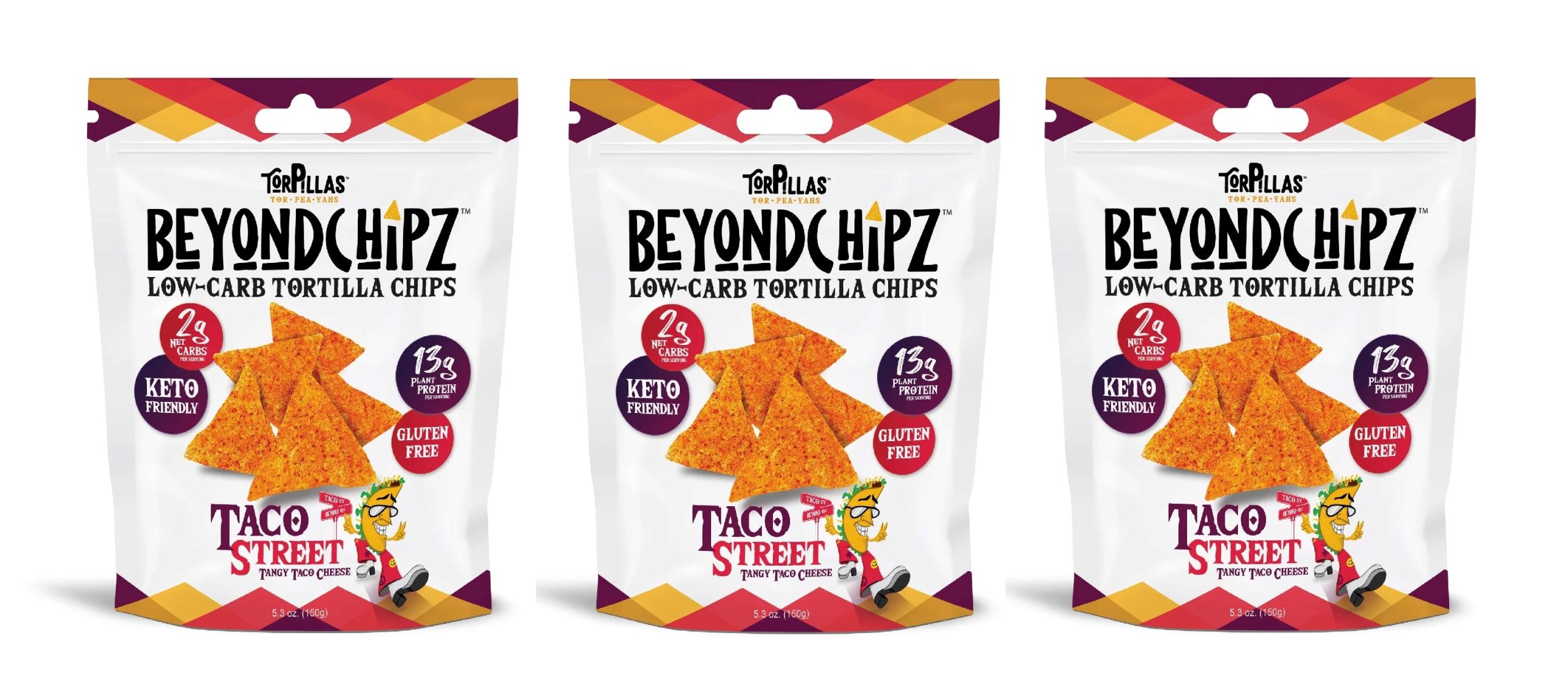 Making the move to a healthy low carb lifestyle is a wise choice, but many people are apprehensive about the types of foods they'll have to cut back on. Fortunately, crunchy snack chips doesn't have to be one of them! Thanks to BeyondChipz, you can snack to your hearts content on deliciously crunchy and healthy high-protein tortilla chips!
Whether you're getting snacks ready for a movie marathon, putting out a spread for a backyard family barbecue, or craving something tasty for a mid-afternoon munch, crunchy snack chips definitely are something you can always count on to be enjoyed by all. The problem is finding a great tasting chip that's not overflowing with carbs, but still has the crunch, texture, and flavour that you want in a snack. Well, at least it USED to be a problem until BeyondChipz entered the scene and brought their unique spin on protein-rich low carb tortilla chips to the market!
The BeyondChipz Story
With an uncompromising commitment to delivery top-quality foods that are loaded with big, bold flavours, BeyondChipz is shattering old stereotypes on what a low carb snack chip can be. For starters, the food wizards at BeyondChipz needed to think outside the box when it came to what ingredients to use that would keep carb counts low, but still provide the structure, crunch, and nutritional value that they wanted to see in a snack chip. The result was an innovative approach to making delicious, healthy tortilla chips, and the rest is history.
How Are BeyondChipz TorPillas Made?
First off, let's talk about what's NOT in a bag of BeyondChipz. There's no corn, no soy, no rice, no wheat, no peanuts, and no potato ingredients of any kind. To make TorPillas, BeyondChipz uses an exclusive blend of pea protein, sunflower oil, cassava flour, coconut flour, flax seeds, chia seeds, pumpkin seeds, and sunflower seeds. The seeds bring essential nutrients, the flours keep carbs out of the mix, and the pea protein enriches each chip with added protein.
One of BeyondChipz mantras is 'every bite matters', and they definitely take this principle seriously. They use only the best quality ingredients to make chips that are not only low in carbs, but also 100% vegan and gluten-free. Everyone should be able to enjoy a healthy and delicious snack chip, no matter what dietary concerns they might have.
Now, unlike some other healthy snack food brands that only offer one or two flavour varieties, BeyondChipz goes the extra mile with a wide range of deliciously seasoned chips to suit any preference. Here at The Low Carb Grocery, we're proud to offer a diverse selection of BeyondChipz TorPillas flavours for our customers to choose from!

Explore the Delicious Flavour Varieties of BeyondChipz TorPillas
BeyondChipz Plain Ol' Tasty TorPillas Protein Tortilla Chips – The chip that started it all! It might say plain on the label, but don't let that mislead you. The unique blend of seeds and flours delivers a distinctively light and pleasing taste in these chips that makes them perfect for all types of dips. When you want your chip to accentuate the flavour of the dip and not overpower it, these are the ones you should reach for!
BeyondChipz Bang Bang Ranch TorPillas Protein Tortilla Chips – Any tortilla chip brand worth paying attention to has to have a ranch flavour in their selection. TorPillas Bang Bang Ranch flavour is just the right balance between cool and bold that will have you reaching back in the bag again and again for another taste. This is definitely one of the top-selling varieties of BeyondChipz, and all it takes is one bite to find out why.
BeyondChipz Salty Good TorPillas Protein Tortilla Chips – Salt is salt, right? Not if you've tasted the subtle difference that Himalayan pink salt can bring to the table. These chips are delicately dusted with the finest Himalayan pink salt to satisfy anyone who craves a crunchy snack chip. It blends so well with the unique taste of the ingredients in BeyondChipz, this chip flavour is a good starting point for anyone who's just discovering TorPillas for the first time.
BeyondChipz Screamin' Onion TorPillas Protein Tortilla Chips – Sour cream and onion is one of the undeniably classic potato chip flavours, but you don't see it very often on tortilla chips. Why not? We can't think of any good reason, especially after tasting how delicious Screamin' Onion BeyondChipz are! The balance of creamy and zesty is bang on, and you'll get it as soon as the aroma of an open bag hits you.
BeyondChipz Whole Lotta Nacho TorPillas Protein Tortilla Chips – How can you not love nachos? It's impossible! But let's face it, not all nacho chips are created equal. BeyondChipz kicks the nacho game up a notch with their big and bold Elote seasoning blend. There's no competing with these elevated nacho tortilla chips, and when you pair them with your favourite salsa for dipping, you'll know that you'll be snacking like a champion.
BeyondChipz Tangy Taco Cheese TorPillas Protein Tortilla Chips – One of the newest flavours to hit the shelves is Tangy Taco Cheese, and it's grabbing lots of attention! With a hint of lime and all the flavour of a loaded taco, this variety of TorPilla protein chips will certainly shake up your afternoon snack session. Just like all the other BeyondChipz flavours, they're low in carbs, enriched with protein, and high in nutritional value.
BeyondChipz Bada BBQ TorPillas Protein Tortilla Chips – If you like your chips a little bit sweet, a little bit savoury, and a little bit spicy, then grab a bag of Bada BBQ TorPillas today! A blend of 16 different seasonings accents the unmistakable taste of real southern barbecue with some extra heat for a BBQ tortilla chip experience that you'll never forget.
BeyondChipz Bedda Chedda TorPillas Protein Tortilla Chips – White cheddar, done better. That's the idea behind BeyondChipz Bedda Chedda flavour protein tortilla chips. Smooth and mellow, the taste of white cheddar covers every chip and is sure to put a smile on your face with every bite. Put a bowl of these out for your next binge-watching session, and watch them disappear!
These flavours absolutely stand on their own without the need for any help, that's for sure. But when you need a solid chip to accompany your latest and greatest dip creation, you can't go wrong with a bag of BeyondChipz TorPillas protein tortilla chips! Here are some incredible low carb and keto-friendly dip recipes that you'll be eager to test for yourself.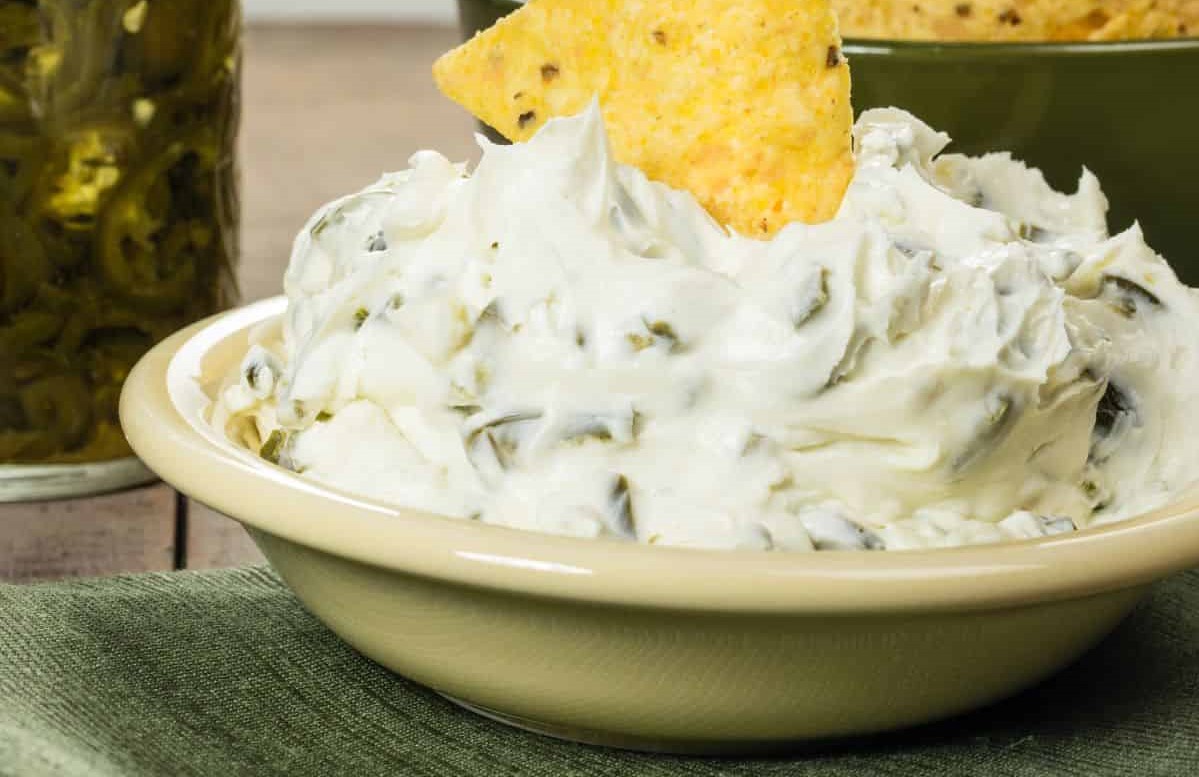 Image courtesy of Castle in the Mountains Low Carb Recipes
Delectable Dips to Serve with BeyondChipz Protein Tortilla Chips
Easy Cheesy Keto Queso Cheese Dip – Nacho chips and queso dip are a match made in heaven! However, you'd be surprised just how many queso recipes also include ingredients like flour and starches. This particular cheese queso dip skips all those unnecessary carbs and keeps things simple and delicious. It's easy, it's cheesy, and it's unbelievably tasty. Serve with your favourite variety of BeyondChipz, but we bet you'll be most impressed with the Whole Lotta Nacho, Tangy Taco Cheese, or Salty Good flavours.
Tasty & Healthy Keto Guacamole Dip – Guacamole is a great snack dip to enjoy for people living the low carb lifestyle, as it's high in healthy fats and nutrients. This version is full of vibrant flavours, and adds a bit of sour cream for an extra-smooth and creamy guac dip that is unlike any other you've tried before. In fact, this dip is so tasty, we recommend keeping your dipping chips simple to let the flavour of the guacamole really shine through. Try Plain Ol' Tasty or Salty Good TorPillas with this dip, and be prepared to see that bowl empty before you know it!
Low Carb Spinach Artichoke Dip – Here's another warm dip that always ends up as the star attraction of your appetizer table. It's super-creamy, ultra-cheesy, and ridiculously tasty. Plus, it's also rich in nutrients, protein, and healthy fats. This recipe uses artichoke hearts, cream cheese, mozzarella, sour cream, parmesan cheese, mayo, and a simple seasoning blend, and the end result is simply fantastic! Pair this dip with BeyondChipz Screamin' Onion, Salty Good, or Plain Ol' Tasty for an appetizer that can't be beaten.
Keto Crack Creamy Ranch Dip – Crack chicken is one of the hottest recipes around the internet right now, and it deserves to be. This interesting dip takes all the rich flavours of crack chicken and infuses it into a snack dip that you won't be able to stop eating! It's perfectly low carb, full of fresh ingredients, and amazingly addictive. For even more ranch flavour in every bite, use Bang Bang Ranch TorPillas protein tortilla chips as your dippers. Yum!
Try BeyondChipz TorPillas Protein Tortilla Snack Chips Today!
Feeling snacky? We are, that's for sure! If you've been looking for a new low carb snack to try, BeyondChipz might just be the crunchy tortilla chip of your dreams. You can browse all the BeyondChipz snack foods and more available here at The Low Carb Grocery. Try them all, and discover your new favourite snack to enjoy with a dip, or simply on their own. Happy snacking!
More Low Carb Lifestyle Articles