Cool Low Carb Summer Drinks for Hot Days
Refreshing & Rejuvenating Sugar-Free Beverages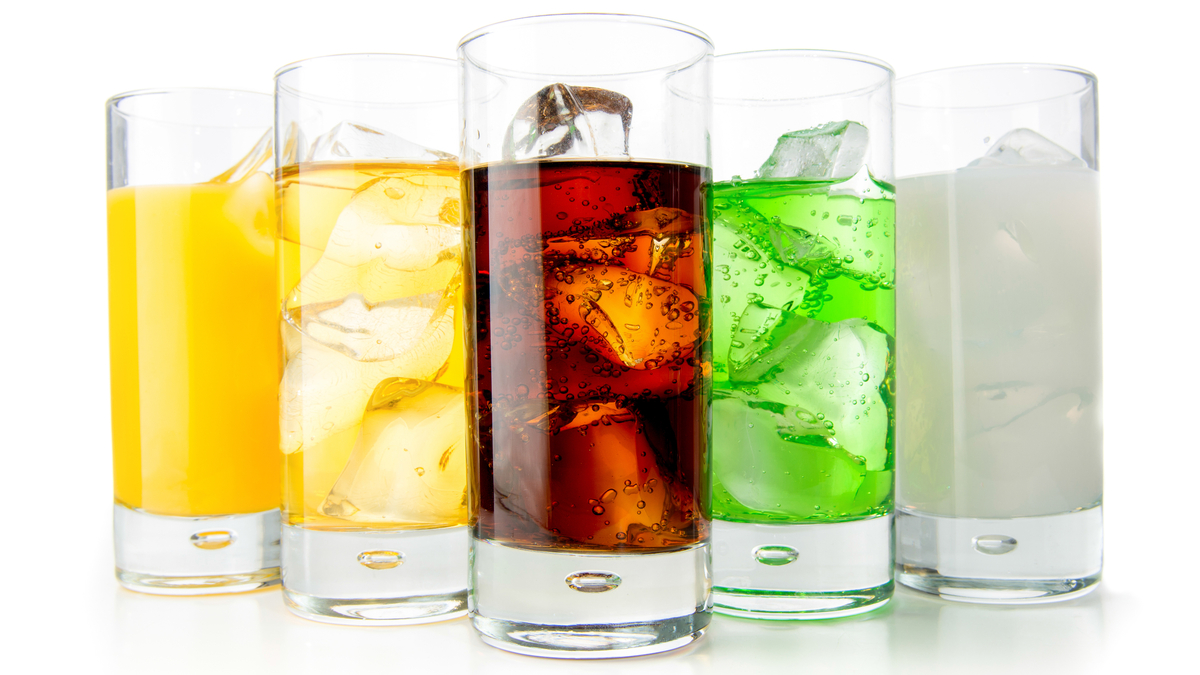 The sun is beating down and summer has arrived! This is the season to enjoy a variety of cool drinks to chill out, re-hydrate, and relax. In this list, we've gathered together a fantastic selection of low carb and keto-friendly summer beverages that are perfect for sipping on while you soak up some sun & enjoy the company of friends & family.
Canadians from coast to coast are heading out to make the most of every hot and sunny day this summer. When it's time to cool down and chill out, you'll want to reach for a frosty beverage that will be refreshing, but without a ton of unnecessary carbs or added sugar. Fortunately, there's plenty of different summer drinks to choose from that are super delicious and perfect for the low carb lifestyle.
In this list, we've got the best of the best cold summer drink recipes for you to try, as well as a collection of the most popular ready-to-drink sugar-free beverages and fast & easy keto-friendly drink mixes. Whether you're looking for a cold alternative to your morning coffee to start the day off right, something to replenish and rehydrate your body after a vigorous workout, or a chilly treat to cool down on a sun-soaked patio, you'll find it here!
Let's dive right in to the deep end of this refreshing list of cold low carb drinks with some creative and healthy summer beverage recipes that you'll absolutely love!
Creative Low Carb Summer Drink Recipes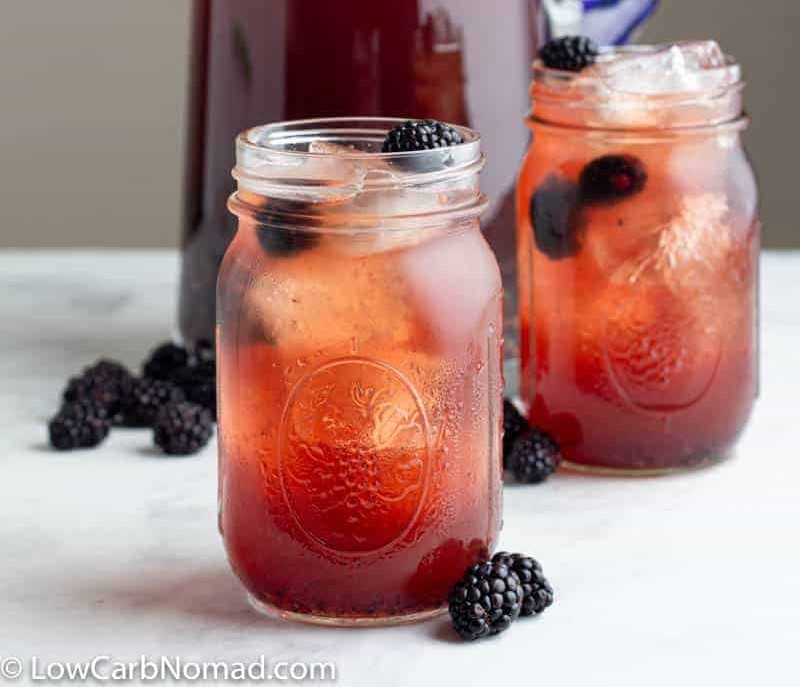 Low Carb Blackberry Iced Tea – Some of the best-ever summer drinks are incredibly simple to make from just a handful of ingredients. This light and flavourful iced tea is definitely one of them! All you need to craft a pitcher of this drink is unsweetened iced tea, fresh blackberries, and your preferred sugar alternative.
This particular recipe calls for Monk Fruit, but you could use others such as Swerve or Stevia if you prefer. However, if you do use a different sweetener, be aware that they may have more or less sweetening power than Monk Fruit. Because of this, we recommend reducing the amount you add at the beginning, and then sweeten it to taste afterwards to avoid over-sweetening it.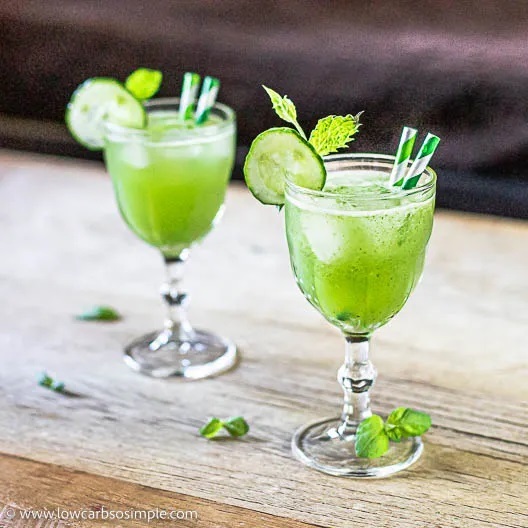 Revitalizing Keto Summer Drink – This vibrant blended creation is just the thing to pick up your spirits and re-energize your body on a hot summer day. The light and refreshing flavours of mint, citrus, and cucumber perfectly accentuate each other without being overpowering, while a little erythritol gives it just enough natural sweetness to round out the whole taste experience.
It's low carb, keto-friendly, and the ideal drink to enjoy in the morning, afternoon, or evening.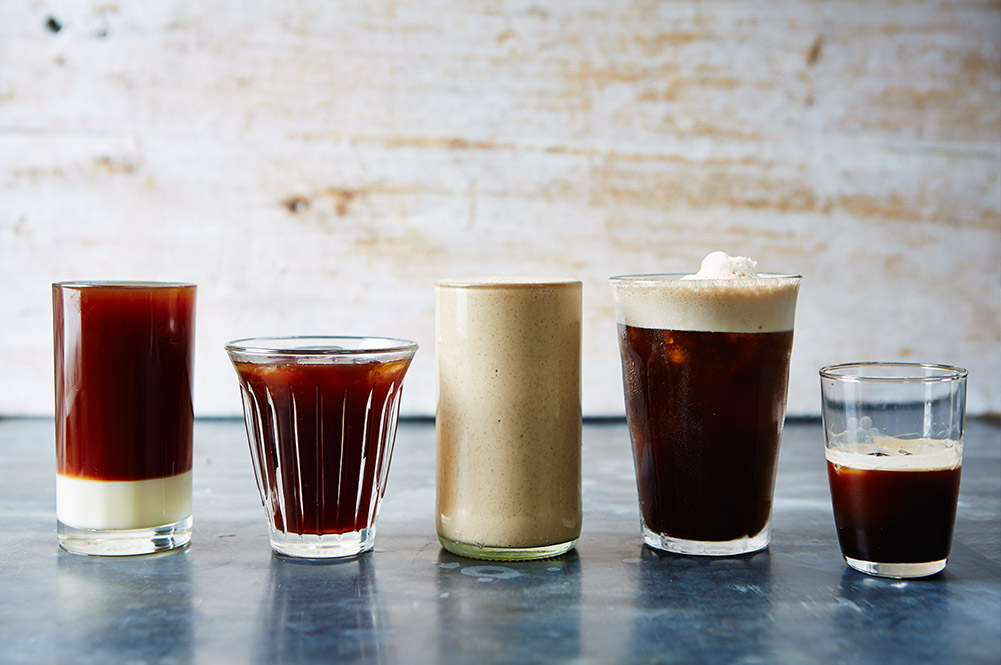 Delicious Keto Iced Coffee Smoothie – We drink hot coffee all year long, but there are some days where it's just so sweltering that the idea of a blended iced coffee smoothie is more than just a little appealing. This smoothie is full of big coffee flavour, along with hints of cinnamon, vanilla, and coconut. Made with almond milk, coconut cream, and MCT Oil Powder, it's the keto-friendly blended coffee drink you've been searching for! This recipe also includes optional ingredient ideas such as frozen banana or cauliflower to infuse even more nutrients in every sip. Whenever you start your morning off with one of these, you know it's going to be a good day!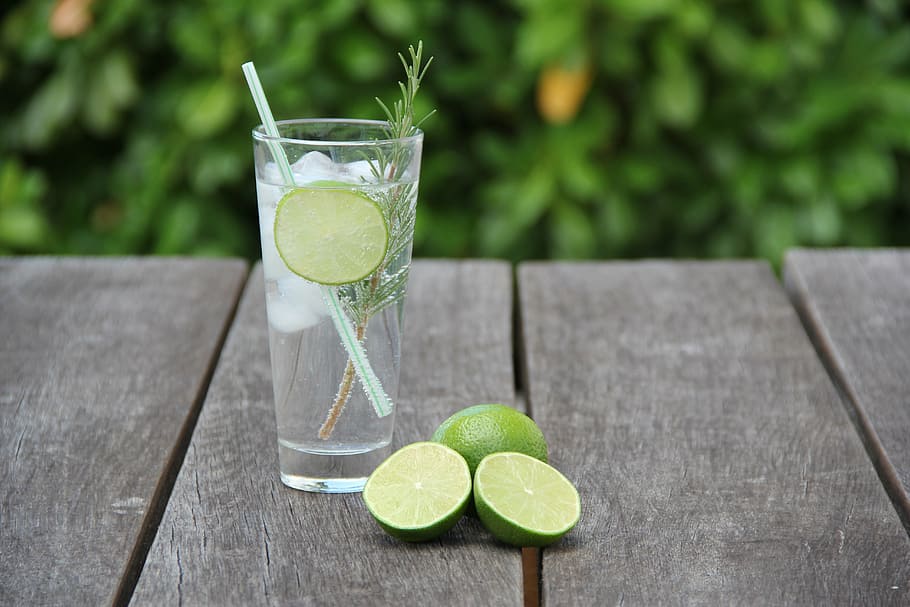 Low Carb Gin Tonic Cocktail– When taken in moderation and with consideration to your daily carb counts, the occasional alcoholic drink is fine as part of the low carb lifestyle. This summery cocktail is a refreshing twist on a classic gin and tonic. Rather than use all tonic water, this recipe blends tonic water with club soda for a slightly different taste profile, and accents the distinctive flavour of gin with the bright notes of zesty citrus with fresh lemon garnish. For an extra-frosty experience, keep your gin in the freezer and your other liquid ingredients in the fridge. It just makes it taste that much better on a scorching hot day!
Easy Homemade Keto Skinny Margarita – If a classic G&T isn't your preferred cocktail, what about a margarita? This drink is simply destined to be served on a bright and sunny backyard deck among friends and laughter. By replacing the sugar usually found in a classic margarita with Swerve powdered sugar, this skinny version keeps the carbs out while delivering the natural sweetness you want. Of course, the secret to a great margarita is to use only fresh-squeezed lime juice, and don't forget the coarse sea salt on the rim of the glass!
Sugar-Free DIY Keto Electrolyte Drink– When you're participating in your favourite summer activities, it's important to stay hydrated. Unfortunately, most sports drinks are packed with tons of sugar that you don't want. This simple recipe makes it easy to create your very own DIY electrolyte drink that works with low carb and keto lifestyles. In just 5 minutes with a small handful of ingredients, you can have a light, refreshing, and revitalizing sports drink ready to refresh your body and keep you hydrated.
If you're short on time and need to get a cold drink mixed up fast, there are many tasty choices available here at The Low Carb Grocery for packaged drink mixes that are sugar-free and full of refreshment. Some are even packed in convenient single-serve pouches that are great to take on the road, to school, or to work, making it easy to infuse plain water with exciting flavours.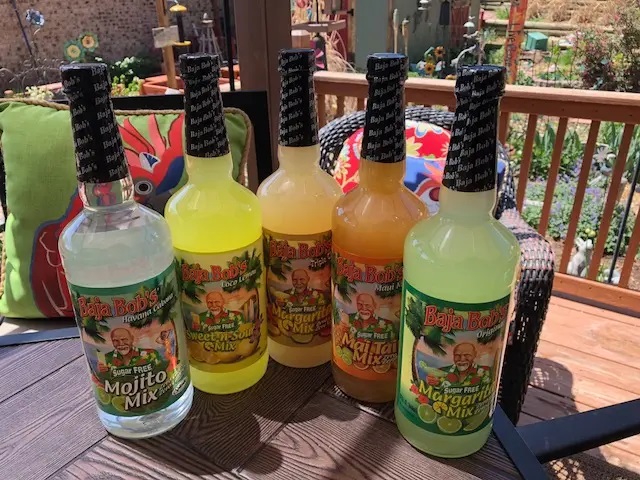 Fast & Easy Low Carb Cold Drink Mixes
True Citrus Single-Serving Drink Packets – Low carb, low calorie, and incredibly refreshing, True Citrus drink mixes are available in a variety of vibrant flavours including Original Lemonade, Peach, Black Cherry, Watermelon, Mango, Wildberry, Raspberry, Strawberry, and more. Check out the complete selection of True Citrus drink mixes here!
Baja Bob's Sugar-Free Cocktail Mixers – Mixing up a fresh batch of frosty cocktails is easier than ever thanks to the Baja Bob's mixologists! Their line of sugar-free cocktail mixers are full of authentic flavours and make it fast and simple to have your favourite cocktails like margaritas, mojitos, and strawberry daquiris in a glass and ready to sip in just minutes. Shop Baja Bob's sugar-free cocktail mixers here.
4C Totally Light Lightly-Carbonated Sugar-Free Drink Mixes – Be sure you're getting your daily recommended vitamin C and refresh your body at the same time with these super-tasty sugar-free drink mixes from 4C Totally Light. Choose from classic lemonade, iced tea variety packs, fruit variety packs, and energy rush packs for an added boost. Elevate your daily water intake with 4C Totally Light drink mixes!
What's that? You've got to run out the door and don't even have time to mix up a drink? No worries! Here are some ready-to-drink options that are great low carb choices to take on the run with you wherever you may be headed.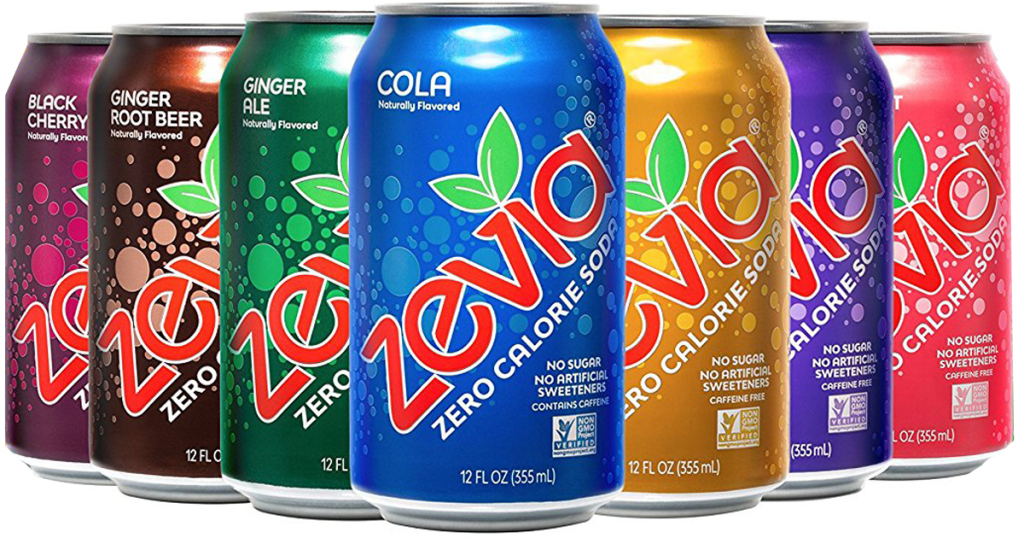 Refreshing Ready-to-Drink Low Carb Beverages
Zevia Non-GMO Natural Diet Soda – If you're a fan of fizzy soda drinks, you're going to love what Zevia has in store for you! Featuring zero carbs and zero calories, Zevia natural diet sodas are sweetened with Stevia for a light but natural-tasting sweetness with no lingering aftertaste. Select from classic flavours like cola, ginger ale, cream soda, root beer, and lemon lime. Or, try something different with Zevia's line of sugar-free iced tea like Hibiscus Passionfruit and Blood Orange, and their energy drinks in flavours such as Grapefruit and Raspberry Lime. Browse our entire range of Zevia low carb beverages here!
Cove Zero-Sugar Gut-Healthy Soda – Bet you didn't know that a tasty soda could improve your gut health, did you? It's true! Cove's line of zero-sugar gut-healthy diet sodas are organic and non-GMO, vegan-friendly, gluten-free, and naturally sweetened to perfection. Plus, with prebiotic guar gum, these sodas also promote better digestion and improved gut health with every sip. Check out Cove's zero-sugar gut-healthy sodas today!
No Sugar Company Joyburst Energy Drinks – Need a pick-me-up to get you through a long, hot summer day? Joyburst's energy drinks are here to deliver the boost you're after! With delicious flavours like Elderberry, Peach Mango, Frose Rose, Lime, and Grape, Joyburst no-sugar energy drinks are loaded with antioxidants thanks to green tea extract. Get a quick energy boost with caffeine derived from natural ingredients. Try Joyburst sugar-free energy drinks & keep a spring in your step all day long.
Stay Cool This Summer with Drinks from The Low Carb Grocery!
It's time to ditch the notion that the best sodas, energy drinks, and cocktails are full of sugar and other unhealthy ingredients. As this collection of beverages certainly proves, you can enjoy a vast selection of delicious drinks all summer long that kick carbs to the curb and bring all the great flavour you want to have in your glass. Give them a try today, and you'll be chilling out in style this summer. Cheers!
More Low Carb Lifestyle Articles