Sauces & Condiments – Keto Friendly & Low Calorie
Low Carb, Keto-Friendly Condiments & Sauces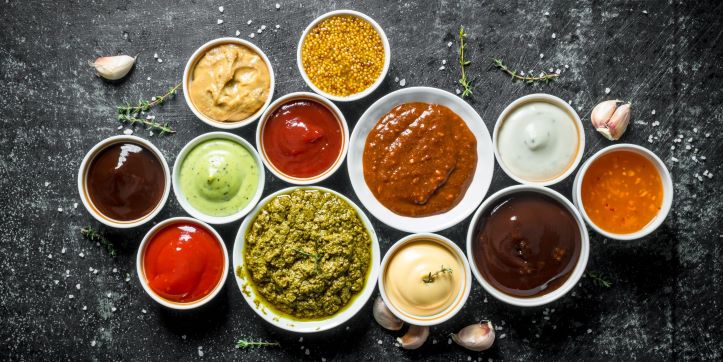 Learn where to buy keto-friendly condiments and sauces and how to make your own low carb, sugar-free condiments and sauces at home!
So, you've got your hamburger patty, your low carb bun, and all of your keto-approved burger toppings – and then you reach the condiments table. Sauces and condiments can really throw you for a loop on a low carb diet. While ketchup, mustard and mayonnaise might seem like an innocent finishing touch to the perfect keto-friendly cheeseburger – think again! A lot of traditional store-bought sauces and condiments can be filled with hidden carbs. So, don't let the condiments be an afterthought, prepare ahead of time with this guide to keto-friendly condiments!
In this article, we uncover where to buy low carb and keto-friendly sauces and condiments, plus, how you can make your own at home and customize the flavours any way you like!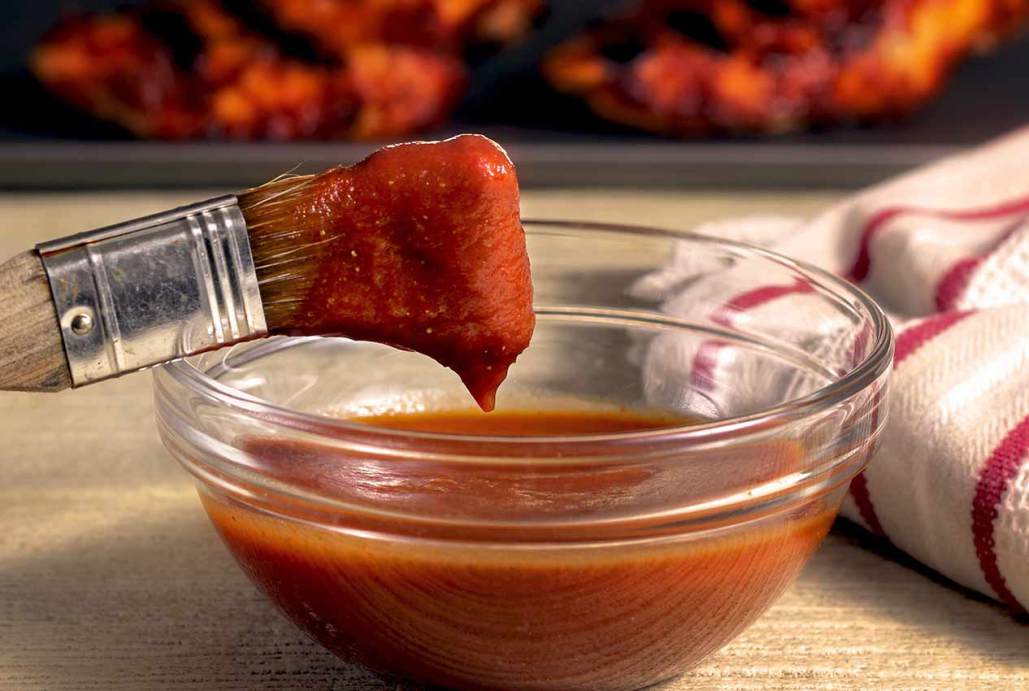 BBQ Sauce
Sweet, tangy and smoky – it's a recipe for deliciousness – and disaster – if you follow a low carb diet! A typical 2-tablespoon serving of barbeque sauce can contain around 10-15g of carbs or more!
Luckily, there are tons of low carb, keto-friendly and sugar-free barbeque sauces on the market these days. If you are shopping at your local health foods store, always be sure to check the ingredients and count the net carbs on the nutrition facts table (total carbohydrates minus any fibre or sugar alcohols). Sometimes, things labeled as "keto-friendly" may not be right for your diet, especially depending on the serving size (indicated at the top of the nutrition facts table).
Also be sure to check the ingredients for sneaky sugar sources such as fruit juice concentrates and syrups or sugar disguised under names like glucose, fructose, dextrose, sucrose, and maltodextrin. If the sauce does contain any kind of sugars, make sure it's far down the list of ingredients (meaning the product contains the least amount of it compared to other ingredients).
You can also browse our inventory in-store or online for our top low carb barbeque sauce picks! Here are some of our customers' favourites:
We also found some recipes on the web that you can follow to make your own homemade barbeque sauce. This is the best way to ensure that you are staying within your carb limits, and your individual taste preferences are met! For most recipes, you'll need to start with tomato paste, a natural sweetener of choice, vinegar, soy sauce or coconut aminos and lots of spices and seasonings!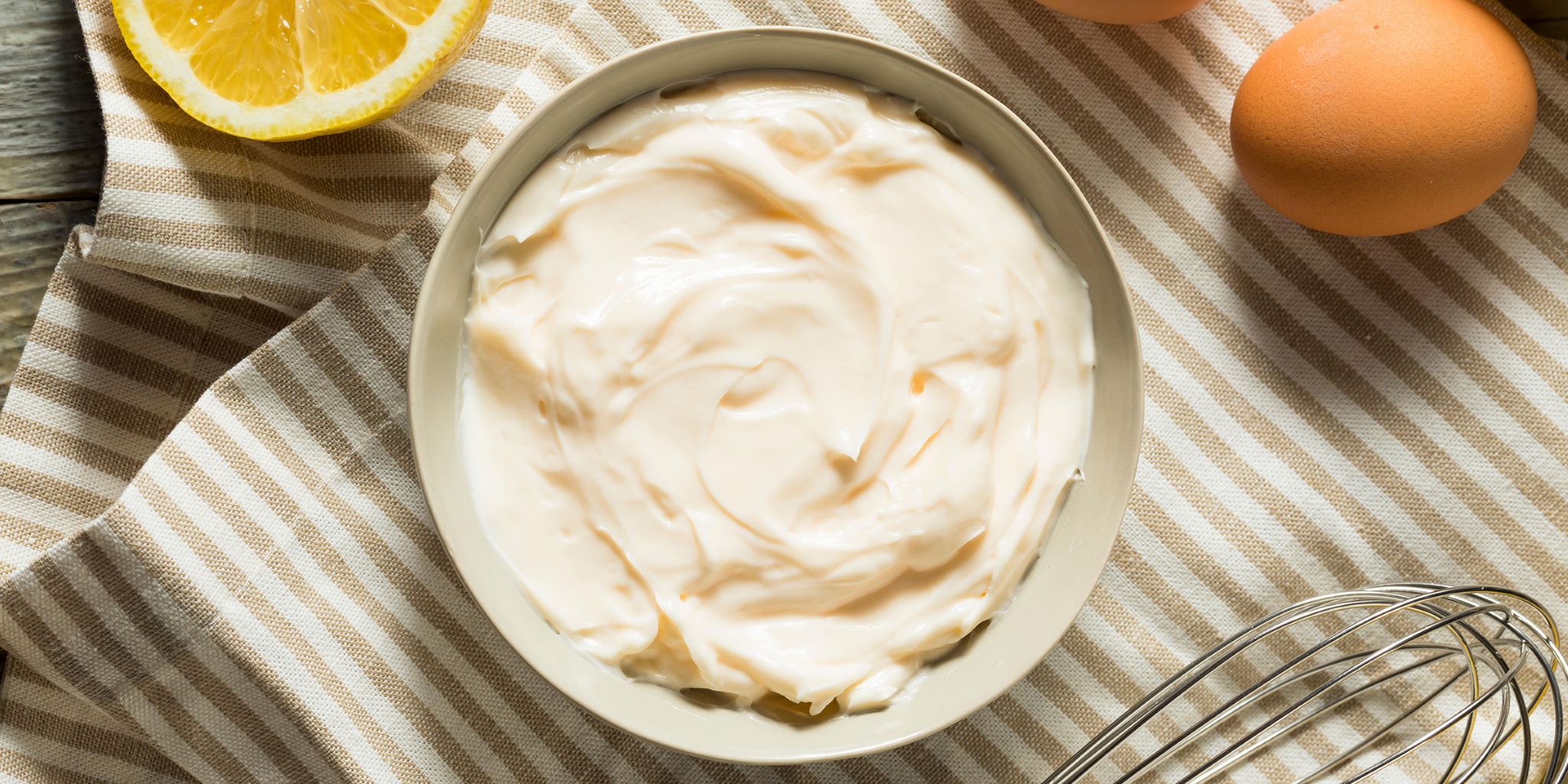 Mayonnaise
Mayonnaise is one of the top condiments for low carb and ketogenic diets, since it is, in essence, low in carbs and high in fat. That said, a lot of commercial brands of mayonnaise contain added sugars and other hidden carbs. So once again, always be sure to check the ingredients list and nutrition facts table before buying regular store-bought mayonnaise.
Since low carb diets such as Keto and Paleo diets have become more popular, many companies offer healthier, lower carb versions of mayonnaise to consumers looking for sugar-free, carb-free, all-natural options. We love Walden Farms Mayonnaise because it offers a guilt-free option with zero calories, fat, carbs, or sugar, making it a perfect choice for those watching their weight or following a specific diet. Its creamy texture and delicious taste closely resemble traditional mayonnaise, providing a satisfying and flavorful experience without the added calories or guilt. Additionally, Walden Farms Mayonnaise is gluten-free, dairy-free, and made with natural flavours, catering to a wide range of dietary restrictions and preferences. Available in Amazin' Mayonnaise Style, and Chipotle Mayo flavours.
Finally, there are lots of recipes online for how to make your own mayonnaise at home! Check out some of our picks below:
Steak Sauce
If you eat a lot of steak, you'll need a good steak sauce that isn't loaded with hidden carbs! Steak sauce is typically a blend of tomatoes, vinegar, spices and a sweet element – either brown sugar or raisins. Since most store-bought varieties aren't made with low carb or keto-dieters in mind, it can be hard to find a steak sauce that fits your dietary restrictions. The Low Carb Grocery carries low carb keto-friendly steak sauces, featured in our list below. And, while you're at it, check out our inventory of steak spices and seasonings to make the perfect steak!
And here are some recipes you can follow to make your own steak sauce at home from scratch: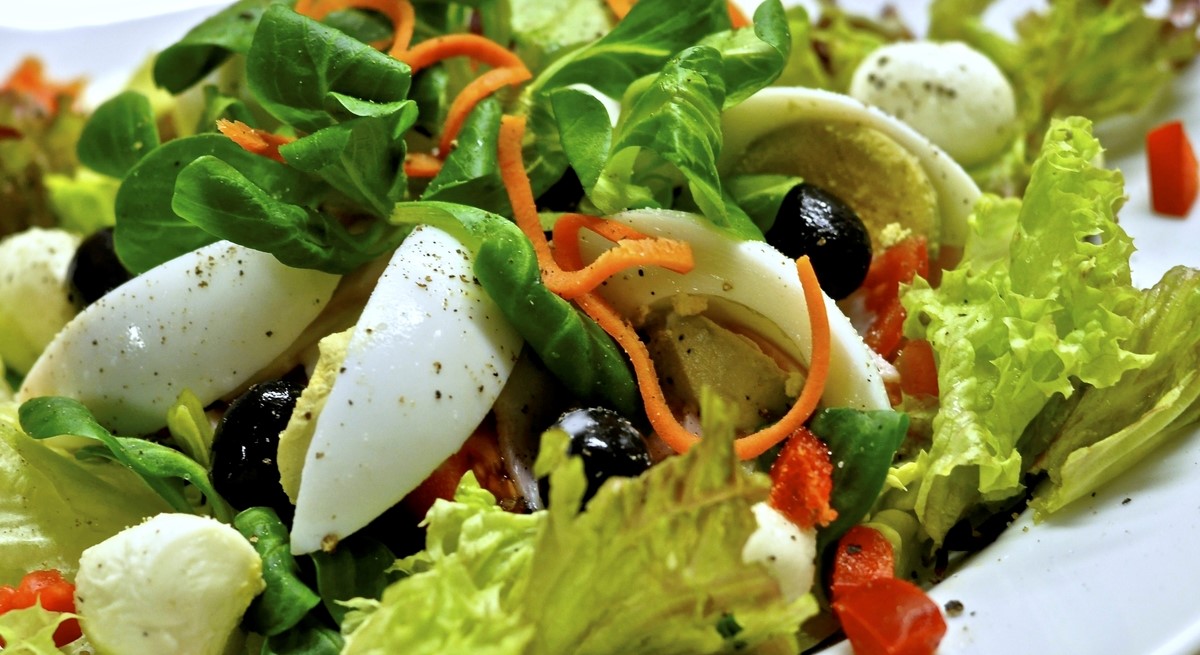 Salad Dressing
The world of salad dressings is virtually endless! That said, not all salad dressings are safe for low carb or keto dieters. When shopping for low carb salad dressings, the same rules apply: make sure that there are no hidden carbs in the ingredients list (fruit juices or concentrates or sugar disguised under other names) and always check the nutrition facts table to calculate the net carbs.
Here are some of our top picks for low carb, low calorie and sugar-free salad dressings:
Making your own salad dressing is also super easy! Typically, all you'll need is a liquid oil (extra virgin olive oil, MCT oil and flax oil are all great options), something to add a little acidity (citrus juice or vinegar), salt (or soy sauce) and any seasonings of your choice. Below are some recipes that can help get you inspired: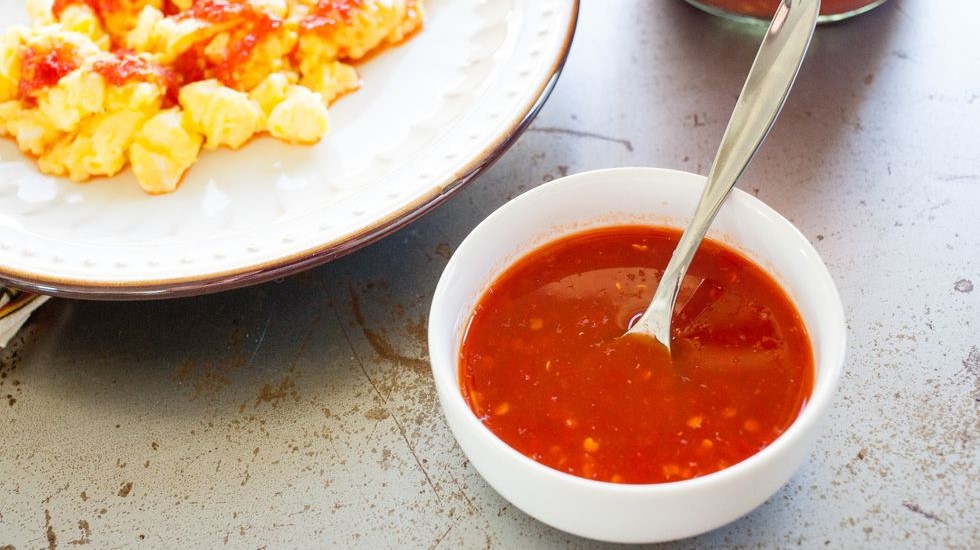 Hot Sauce
Hot sauce is a great choice for low carb and keto dieters, since it rarely contains sugars (this would counteract the heat!). That said, still double check the ingredients of any commercial brands before buying. You can also shop some of our favourite hot sauces below:
Another great feat about hot sauce is that the heat-producing chemicals found in hot peppers may also help you shed a few pounds! Although loading up on hot sauce won't be the next fad diet, some research has shown that spicy foods can help temporarily increase metabolism and curb appetite. For more on this topic and a complete guide to cooking spicy low carb meals, check out our article, "Hot & Spicy Meal Recipes – The Low Carb Way."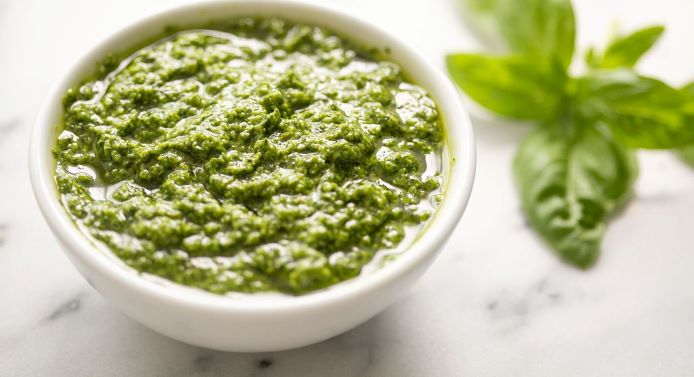 Pesto Sauce
Pesto is another great choice for adding big flavour to chicken, low carb pasta, sandwiches or even low carb pizza! Since it is typically made from nuts, oil, garlic and herbs, it is generally safe for low carb and keto-dieters. Here are some recipes for making your own pesto sauce at home:
Keto Basil Pesto – this is a traditional recipe using pine nuts, but you could also use almonds, walnuts or macadamia nuts.
Keto Spinach Pesto – adding spinach and roasted red peppers gives this recipe a bit more fibre and nutrients!
Cheesy Vegan Keto Pesto – made with allergy-safe sunflower and pumpkin seeds and no dairy.
If you don't have these fresh ingredients on hand, you can also buy pre-made pesto sauce. Check out some of our favourite low carb pesto sauces below: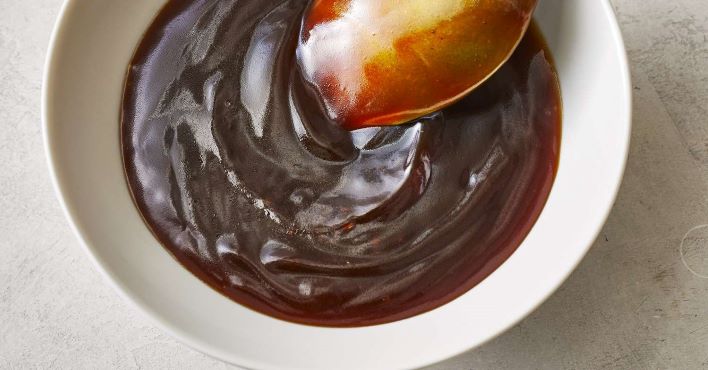 Teriyaki Sauce
The Japanese have truly mastered the harmony of flavours, best exemplified in traditional Japanese sauces and marinades such as teriyaki! However, not all low carb dieters can enjoy the wonderful balance of sweet, salty and umami flavours that are found in teriyaki sauces, because they are usually made with a lot of sugar. Luckily, The Low Carb Grocery carries a 5-star (13 reviews at the time of writing) low carb teriyaki sauce, Sugar-Free Teriyaki Sauce from Seal Sama.
We also found a keto-friendly recipe for homemade sugar-free teriyaki sauce – check it out here! This recipe calls for pretty standard ingredients, including tamari (gluten-free soy sauce), sesame oil, garlic powder, ground ginger and sesame seeds. You will also need a few key ingredients to make this recipe keto-friendly, which you may not have on hand:
Xylitol – a natural sweetener used in place of sugar.
Xanthan gum – a low carb thickening agent that can be used in place of cornstarch in traditional recipes.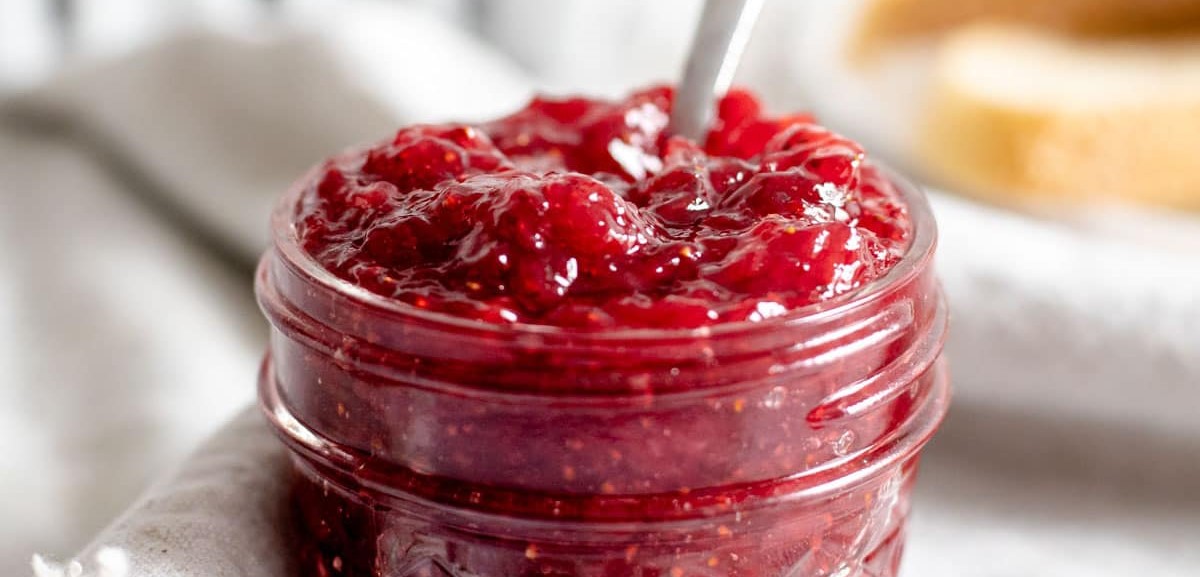 Jams
After starting a low carb diet, you may have completely ruled out jams and fruit spreads. But, if you love these things, there are options out there that are appropriate for low carb diets! Typically, they are made from lower carb fruits such as berries and apricots – which are great flavours, anyways! Check out some of the low carb fruit spreads carried at The Low Carb Grocery:
Making your own jam is also super easy to do at home! This Keto Chia Jam Recipe is a great guideline to follow and can be customized with any fruits that you like or that fit your specific diet. In addition, the chia seeds add a huge boost of fibre and healthy fats, making this all the more keto-friendly. Enjoy low carb fruit spreads on a piece of low carb bread, homemade pancakes or waffles, or on top of yogurt!
Browse the rest of our inventory here for everything from low carb cereal to energy bars, condiments and sauces, snack food and more!
Stay Connected
We hope that we haven't made you too hungry while reading this article! If any of these low carb potato chip substitutes have sparked your interest, we encourage you to try them out and write a review on our website, leave a comment on our Facebook page under this blog post, or tag us on Instagram @lowcarbgrocery! Whether you're trying low carb or keto for the first time or if you're a seasoned pro, be sure to join our conversations on Facebook and Instagram! We'd also love to hear what you think about our content, our products, and our customer service by leaving us a Google Review! And lastly, don't miss out on deals, updates, and keto trends each week on our low carb newsletter!
More Low Carb Lifestyle Articles