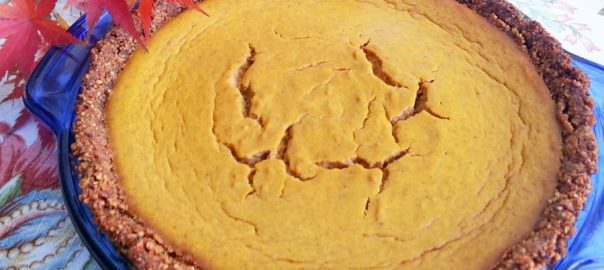 Healthy Pumpkin Pie Recipes – Living Low Carb 2018
Learn to Make the Best Low Carb Pumpkin Pie with these Recipes
It seems that everywhere you go during the fall season, you'll encounter the wonderful aroma and flavour of pumpkin in all kinds of different recipes. And yet with all those different taste experiences to choose from, in our humble opinion, no other pumpkin creation is as distinctive and iconic as a pumpkin pie at Thanksgiving.
It's a tradition that goes back countless years and is just as important a component of a classic Thanksgiving feast as a giant roasted turkey. Of course, like many other types of pie, most of the traditional recipes for pumpkin pie will likely be high in sugars and high in carbs. Fortunately, low carb dieters won't need to skip over dessert thanks to these amazing recipes for low carb pumpkin pies that will blow you away this Thanksgiving.
Naturally, if you have your own family recipe that's been passed down for generations, you don't need to set it aside just because you're living low carb. Pretty much any pie recipe can be made the low carb way with just a few simple changes. For example, instead of sugar you can use your preferred alternative sweetener as a substitute. Just make sure that you factor in the different sweetening power that some artificial sweeteners have, as you may need a smaller amount to achieve the same sweetness level.
Another way to reduce the carbs in any kind of pie is to switch to a low carb pie crust. You can make your own from scratch using flours such as almond or coconut flour in order to bring down the carb counts in the crust. Alternatively, you could simply opt for a pre-packaged pie crust mix, like this low carb pie crust mix.
However, if you're searching for a completely new recipe to try for your pumpkin pie this Thanksgiving, we've found three amazing creations that are sure to end your meal on a high note. Let's take a look at these tasty desserts!
Low Carb & Sugar Free Pumpkin Pie
This first recipe is a low carb spin on a classic pumpkin pie that is easy to make and produces an absolutely delicious dessert that no one will know is low carb and sugar free. To make this pie, you'll be using a coconut flour pie crust and Sukrin fibre syrup as the main sweetener, but this can be easily substituted for Stevia or another type of liquid sweetener. In the comments section of this recipe, you'll see several alternatives mentioned that you could use if Sukrin syrup is not available for you.
Easy Keto Low Carb Pumpkin Pie
For those of us that are following the keto diet, you'll know that there are a few more considerations that need to be made to ensure that it fits with the keto rules. Fortunately, with this recipe for easy keto pumpkin pie you can still enjoy a slice of this delicious dessert on Thanksgiving. In addition to being extremely tasty, this pie is also amazingly simple to make. This recipe even includes a tip on how to make this pie paleo-friendly, so it can easily be customized to suit virtually any dietary needs without a lot of hassle.
Crustless Low Carb Pumpkin Pie
Here's an interesting way to prepare a delicious low carb pumpkin pie that is a bit more like a custard and skips the crust entirely. This sugar free pumpkin pie recipe offers tips on how to make it with fresh home-roasted pumpkin, so if you're feeling particularly ambitious in making your pumpkin pie dessert entirely from scratch, this recipe is what you need. Of course, you can always use canned pumpkin as well, so if you're in a bit more of a hurry you're still good to go with this pie recipe.
If you ask us, pumpkin pie just isn't the same without a big dollop of rich, smooth whipped cream on top. You can easily make your own sugar free whipped cream using this recipe and the taste and texture are absolutely perfect, so you can have your Thanksgiving dessert exactly the way you want it.
Happy Thanksgiving to All
Now that you've got all the info on how to make a perfect low carb pumpkin pie, we want to wish you and your family all the best for this Thanksgiving holiday. We certainly hope that your weekend is filled with good food, loving family, and wonderful memories.
Happy Thanksgiving from the team here at The Low Carb Grocery!