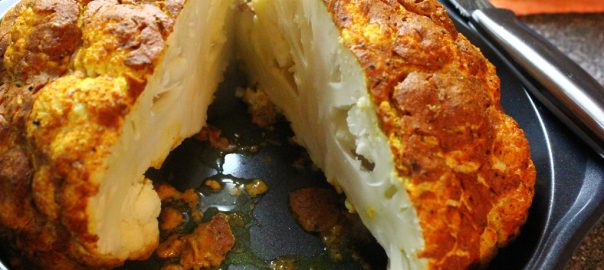 Low Carb Indian Recipes
Five Unique, Delicious Low Carb Indian Recipes
Aromatic, bold, and exciting flavours abound in the world of Indian cuisine. Thanks mostly due to the spices and seasonings used to prepare many of the signature dishes of India, these recipes are popular around the world for their big, spicy flavours and intriguing use of unusual ingredients.
One of the main spices used in curry is tumeric, which has many well documented health benefits, such as weight loss, arthritis and joint pain, general skin health and many more. Learn more about all the health benefits and how you can use turmeric supplements in addition to some of the great curry dishes below.
Many people on the low carb diet steer clear of Indian cuisine simply because of its prominent use of things like rice or naan bread. Fortunately for those living the low carb lifestyle, there are many dishes in the realm of Indian cuisine that are low carb, and many more that can easily have the carbs reduced by making a few smart substitutions.
In this article, we're going to take a look at some of the common sources of carbs in Indian foods, as well as some of the ways that you can easily cut those carbs out. In addition, we've also gathered together some of the best low carb Indian recipes we've ever found. Let's start with an overview of some of the common themes of Indian food, and where most of the carbs can be found.
Sources of Carbs in Indian Cooking
There are several common sources of carbs in Indian cuisine, so it's important to be aware of them so you can order smart at Indian restaurants and avoid choosing dishes to make at home that may not be a great fit for the low carb diet.
The most common source of carbs in Indian food comes from rice, which is in many of the most popular dishes from that region. Fortunately, rice can easily be omitted from most of them entirely.
Naan bread is another very popular part of Indian cuisine. This warm flatbread is generally used as a side dish or accompaniment for many types of dishes. Since naan is such a yummy part of Indian foods, it would be a shame to have to skip it, so we've found this amazing recipe for a low carb naan bread that you can make at home to go with your favourite meals.
Other sources of carbs common in Indian foods include the pastry used to create samosas, as well as ingredients such as potatoes, lentils, chickpeas, or other types of peas and legumes. Recipes that are heavy on those types of ingredients should be avoided by low carb dieters, as well as those that use flour to thicken sauces. In cases of flour thickeners, you can easily use an alternative low-carb thickener like the ones we describe in our guide to low carb gravy and sauces.
That about covers it for things to keep an eye on when it comes to planning your low carb Indian feast, so let's move on to a collection of recipes that are sure to make a regular appearance on your meal plans.
If your family is anything like ours, you'll probably agree that a whole roast chicken for dinner is always a big hit. This recipe adds some exciting new flavours to your chicken, and always comes out tender and juicy. The combination of curry, garlic, ginger and onions produce a mesmerizing aroma that will have your mouth watering. It's just a little bit spicy, but you can always adjust the quantity of any of the seasonings to your preference, making it enjoyable for everyone's palette.
Whole Roasted Tandoori Cauliflower
No need to chop up that cauliflower for this recipe, because we're going to roast the whole thing in one big piece! Tandoori cooking is one of the most well-known signatures of Indian cuisine, and it's not hard to see why. The distinctive blend of spices and seasonings tastes fantastic, and its unmistakable red colouring adds some visual flair to your meal.
Like any other spice blend, the heat of this recipe can easily be amped up or toned down by adjusting the amount of cayenne or chili powder to your taste. Experiment with different levels until you find your perfect balance of flavour and heat.
Low Carb Indian Butter Chicken
This is another dish that is popular the world over for its delectable savoury flavour which is perfectly suited to soft, tender chicken. While commonly served with rice, this particular recipe leaves the rice out and serves the sauce and chicken alongside oven roasted cauliflower, producing a hearty and healthy low carb meal the whole family will love.
Any chef who ventures in to the world of Indian cooking will definitely want to learn how to make paneer cheese, which is a type of non-aged cheese unique to the region. Paneer is used in many different Indian recipes, and while you can typically find it in the specialty cheese section of grocery stores, making it at home is easy and fast.
This recipe shows you how to make your own authentic paneer cheese in just 30 minutes using only a small set of ingredients.
What list of Indian foods would be complete without a great curry recipe? For our final entry in this collection of low carb Indian recipes, we bring this incredible egg curry dish prepared in the style of southern Indian chefs. This is a rich, hearty, and warmth-filled meal that is sure to make you come back for seconds, or maybe even thirds.
Serve this recipe with a side of the low carb naan bread that we mentioned earlier, or try it with Joesph's Bakery lavash bread, either way, you'll definitely love the results!
Conclusion
If you've never made a foray in to the world of Indian foods, we certainly hope this article has inspired you to start experiencing the wonderful collection of tastes that it has to offer. As you can see, it's not all about super-spicy foods or big quantities of rice. There is a wide array of recipes to explore, and we're sure that everyone will be able to find something new to enjoy.
For anyone who wants the taste of India but is short on time, you can find tasty prepared sauces that are a perfect fit for the low carb diet, like this Indian Curry Sauce from Mr. Spice. It's a great way to save time and still get a delicious Indian-inspired meal ready to serve.
The next time you update your weekly meal plan, try including one or two of these tasty dishes and experience the bold flavours of Indian cuisine!