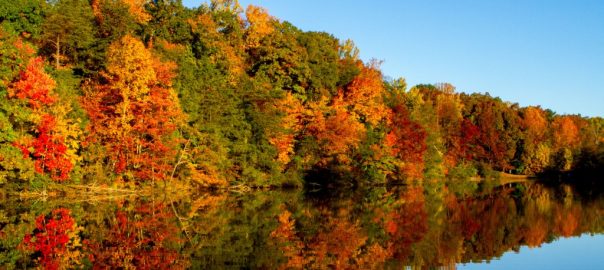 Warm & Cozy Low Carb Meals for a Chilly Fall Day
Fall in to a Delicious Collection of Low Carb Recipes this Autumn
The trees look beautiful this time of year, full of bright and vibrant colours, and the air is crisp and cool. Autumn is the perfect time to get out for a walk and enjoy the changes happening all around you in nature.
Fall is also the perfect season to change things up in your kitchen and add some new variety to your low carb lifestyle. We've gathered together a collection of amazing recipes that fit perfectly with the low carb lifestyle and accentuate the changing of the seasons with comforting flavours and rich aromas. These colourful meals are sure to satisfy the appetites of a hungry family after a day of playing in the leaves.
Let's get started!
Curried Cauliflower Rice Kale Soup
Soups are wonderful on cool autumn days. This recipe is very healthy and a fantastic way to warm up this season. Made from plenty of vegetables and infused with the bold flavours of curry, this soup is ideal for low carb, paleo, vegan, and whole30 diets. Give it a try and we guarantee you'll love it!
Colours abound in this beautiful assortment of delicious roasted vegetables. Rainbow carrots, brussels sprouts, red onion, and squash look simply gorgeous on the side of any meal and instantly make you think of colourful leaves and brisk autumn walks. Just remember to skip the optional honey at the end to keep things as low in carbs as possible.
Low Carb Zucchini Lasagna Roll-Ups
If you loved our zoodles article, this recipe is sure to be a winner. A hearty meal full of protein and tasty vegetables, this creative twist on lasagna used long, flat slices of zucchini in place of regular lasagna noodles, and the result is amazing. When it comes to comfort food, this recipe checks all the right boxes.
Crispy Squash Bowl with Dill Cream
We love roasted squash in the fall. The flavour is just tremendous, and it looks so pretty as part of a colourful meal. This interesting recipe uses slices of squash and roasts them until they are nice and crispy, then drizzles them with a rich dill cashew cream sauce that is simply wonderful. It's just too good!
Low Carb Cauliflower Stuffed Mushrooms
Cauliflower mash is a very useful ingredient in a lot of low carb recipes, and often you will end up with some left over. That's not a problem anymore, because you can use it to make these scrumptious stuffed mushrooms! This recipe is super easy to make and the results are even tastier to eat. Get creative with these by adding bacon bits, fresh herbs, or your favourite cheese on top.
Easy Broccoli Cranberry Salad with Bacon and Walnuts
With fall usually comes cranberries, and this recipe gives you yet another reason to enjoy them. This salad even goes the extra mile for low carb dieters by using sugar-free dried cranberries to help keep the carb counts even lower. This salad can easily be prepared the night before and tastes even better with the extra time for the flavours to develop.
Low Carb Fall Harvest Vegetable Stew
Closing out this list of delicious fall-themed recipes is this hearty and healthy stew. Great for an easy dinner or a quick and healthy lunch, this stew is packed with vegetables. We recommend making a large batch and freezing single-size portions when you're short on time but still want a healthy low carb meal. You can also easily customize this stew by adding your favourite protein, like beef or chicken, or substituting in your preferred selection of vegetables.
Pumpkin-Flavoured Everything
One thing that always shows up with the fall season is plenty of drinks and treats that feature the flavour of pumpkin. You can enjoy all different kinds of pumpkin-flavoured delights on the low carb diet, such as these tasty Pumpkin Doughnuts from Chatila, and these Pumpkin Spice flavour drops from SweetLeaf can be used to pumpkin-up your coffee or hot cocoa.
You can also make up your own pumpkin muffins and pumpkin bread with low carb bake mixes like those from Diabetic Kitchen and LC Foods. Or grab handful of delicious pumpkin seeds to snack on like these addictive flavours of pumpkin seeds from Pumpkorn.
Enjoy the Flavours of Fall
We hope that this low carb recipe collection has inspired you to try something new this season. Bring the colours of the trees to your dinner table with these vibrant dishes and enjoy all the savoury aromas and delicious flavours that these meals have to offer.
Don't miss even more great meal ideas in our low carb recipes section of our blog.  And if you've got a great meal idea – share it with us on Facebook.