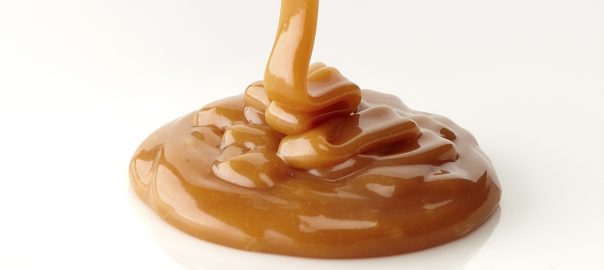 Low Carb & Sugar Free Caramel Desserts & Treats
Craving Caramel? You'll Love These Sugar Free & Low Carb Caramel Recipes
We'll be totally honest that the taste of rich, creamy caramel is just about as perfect a flavour as you will ever experience. For many, it even beats chocolate as their preferred sweet treat, and we totally understand why. That's why we've pulled together a collection of some of the most delectable caramel desserts & sweet treats that we've ever seen.
In this list, you'll find amazing low carb and sugar free recipes that all feature the great taste of caramel, and are perfectly suited for the low carb lifestyle. Whether you enjoy the purity of a rich and creamy caramel square, or prefer to have the flavour blended with others as an ingredient of cakes and pies, these recipes are sure to have what you're looking for. Let's get right to it!
First, we had to start off with the classic candy that, for many of us, brings back fond nostalgic memories of our grandmothers' candy dish. These delicious little caramel squares are bite-sized and the perfect little indulgence to satisfy your caramel cravings. This particular recipe is for a softer caramel, with a texture very similar to fudge. The ingredient list is short, and consists of only butter, whipping cream, and some Swerve sweetener or other keto-friendly substitute, and making them is super easy. Pop one of these in your mouth once they've cooled, and you'll be overcome with the rich, smooth, creamy flavour of caramel.
2-Ingredient Sugar Free Caramel Sauce
Keeping with the theme of short ingredient lists, this astonishingly simple caramel sauce needs just two. All you require is full fat coconut milk and some Sukrin fibre syrup, and you're ready to make some caramel! Simply bring to a boil and then simmer for about 20-30 minutes, and you'll be treated to some of the most delicious caramel sauce you've ever had. Perfect as a topping for ice cream, cakes, pies, and other desserts, this recipe is sure to become your go-to caramel sauce from now on.
Keto Sugar Free Caramel Squares
These caramel squares are heavenly! Low carb and keto dieters alike will love the fact that these are so easy to make. These squares start with a vanilla and almond base, and then a layer of salted sugar free caramel is added, and finally topped with a rich chocolate coating. For best results, use a golden Monkfruit sweetener from Lakanto. Alternatively, vanilla can be used to accentuate the flavour of your preferred substitute sweetener. Either way, these will be very, very tasty!
Low Carb & Sugar Free Caramel Nut Clusters
Some of the best tasting desserts combine multiple different flavours and textures, and that's exactly what these wonderful caramel nut clusters do. They're creamy, salty, crunchy, and sweet all at the same time, and because of this they generally don't last very long once you make a batch! These clusters are made using macadamias & pecans, but you could also use peanuts, walnuts, almonds, or any other nuts that you prefer. Combined with sugar free caramel candies, sea salt, and rich dark chocolate, each bite-sized cluster delivers a magnificent flavour experience that will have you coming back time and time again.
Easy Low Carb Salted Caramel Pie
If you look up the word decadent in the dictionary, there will probably be a picture of this pie. It's simply one of the most incredible dessert creations that a low carb dieter could ask for. Plus, it's deceptively simple to make, and uses just a few common ingredients. We guarantee that this pie will disappear quickly from everyone's plate, so be sure to guard your slice closely or it may fall victim to dessert theft!
Sugar Free Cheesecake with Caramel
Just like the caramel pie above, this caramel cheesecake is an absolutely perfect dessert. If you like cheesecake, then you will fall head over heels in love with this recipe. It all starts with a caramel sauce like the one we mentioned earlier in this article, and blends together smooth cream cheese along with erythritol sweetener and other low carb ingredients to make the smooth, delicious filling, which is sitting on top of a simple low carb crust. After your first bite of this cheesecake, you won't be able to stop!
Other Low Carb Caramel Products
While these recipes are all pretty amazing, your caramel experience can keep going far beyond this list! We've got a wide selection of delicious low carb and sugar free caramel products to choose from at The Low Carb Grocery. Discover the great taste of caramel in all kinds of products like Atkins Caramel Latte protein shakes and Healthsmart Chocolate Crispy Caramel snack bites, or add caramel flavour to your morning coffee with delicious sugar free syrup from DaVinci.
Sweeten Up Your Low Carb Diet with Caramel
If you're a long-time caramel fan, or just starting to develop a craving for the sweet taste, you can rest assured that being on a low carb diet won't stop you from enjoying these amazing desserts and sweet treats. We bet that once you try some of these recipes, you'll be hunting for even more caramel creations to discover.