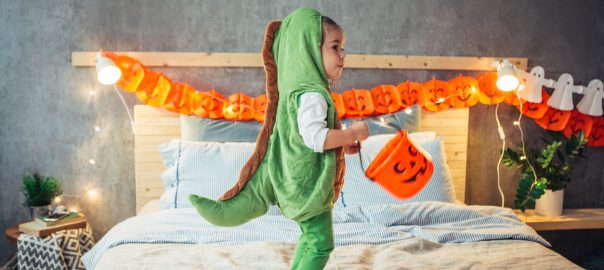 Top 5 Halloween Treats – No-Sugar-Added & Low-Carb
Halloween is creeping around the corner, but don't be scared because we have a top 5 list of treats for you this year! The Low Carb Grocery created a list of Halloween candies that are no-sugar-added and safe for keto, low-carb, and the health-conscious snacker! Here are our top 5 treats for Halloween, no tricks!
Smart Sweets
Probably the most trendy choice this year, last year, and next year! Smart Sweet gummies were created by Canadian entrepreneur Tara Bosch. The 24-year-old from Vancouver decided to kick sugar naturally without the use of sugar, sugar alcohols, or artificial sweeteners… and it all started from scratch in her kitchen.
The brand is widely known for it's gummy bears, but some reviewers have humorously admitted to spending $100,000 on the sour blast buddies! And to no surprise, because for something with this kind of nutritional profile, "It's the best tasting healthy food ever" -Dragons Den Canada S12E01.
Perfect for Halloween, this treat will trick you! The original gummy bear bag is packed with 28g of plant-based fibre, 3g of protein, and only 3g of sugar (from the fruit extracts). We carry all 5 flavours: gummy bears, gummy bears sour, peach rings, sour blast buddies, and sweet fish gummies. Smart Sweets are proof that manufacturers don't have to add sugar to make foods taste good, and we encourage you to try them this Halloween. Click here for single bags and here for boxes of 12.
---
Quest Protein Chips
Quest tortilla-style protein chips are the evolution of potato chips. These new chips are packed with protein and great taste! We love them because they're simple to understand:
1 bag = 1 serving. No math needed!
21g of protein per serving
2-4g of net carbs per bag (depending on flavour)
130 – 140 calories (depending on flavour)
Gluten-free
Reviewers point to the nacho cheese flavour because they can resemble Doritos, but if you're looking to kick up the spice, the chili lime flavour is a great option! But it doesn't stop there, we carry all 7 flavours: BBQ, Cheddar & Sour Cream, Sour Cream & Onion, Chili Lime, Loaded Taco, Nacho Cheese, Ranch.
Baked and gluten-free, Quest Nutrition is on a mission to make the foods you crave work for you, not against you. Click here to include these chips in your Halloween bag!
---
Russell Stover Chocolate
Tired of walking down the chocolate section while shaking your head because you know you can't have it? You don't have to be scared of this chocolate because Russell Stover's No-Sugar-Added line is an ideal Halloween hit this year. These chocolates are sweetened with sucralose (Splenda brand) and maltitol. These treats give you the sweetness of sugar without the negative calories and spike in blood sugar.
Our favourite flavour is dark, but we encourage you to try any of the flavours. Some of our other favourites include almond delight and caramel and crispies, but if you're still not sure we highly suggest these 3 or 4 flavour assorted packs. Bonus, these chocolates are wrapped individually in every bag.
---
Ivanhoe Nothing but Cheese
Cheese for Halloween? Of course! Halloween is for everyone, and even though the kids may or may not like this as a treat, we're sure you will! Ivanhoe has been perfecting the way cheese is made for over a century, and their Nothing-But-Cheese snack pouch is one of the best ways to enjoy cheese on-the-go!
These 18g pouches come in 2 flavours, Cheddar and Monterey Jack, and carry the nutrition benefits of 7g protein, gluten-free, low-carb, and only 100 calories! Aside from snacking, these cheeses work extremely well as a topper for soups and salads. And, if the 18g pouch is a hit for you, try the 57g packs, or go all-in with the 12-pack boxes.
---
Lily's Chocolate
Move over sugar, Lily's Chocolate is coming in this Halloween, and they decided their chocolate is too good to let added sugar get in the way! That's why they created a whole line of unbelievable treats sweetened with stevia… and you know what happened? Life. Got. Sweeter!
You can enjoy Lily's chocolate as is, or get creative by crumpling it to add to keto pancakes or yogurt parfait! We carry all 8 flavours, which we've broken down to 5 dark chocolates and 3 milk chocolates.
Lily's chocolate is available by the bar and by the box. Not sure which to try? We strongly suggest the Caramelized & Salted flavour!
---
These are our top 5 picks for low-carb and no-sugar-added Halloween treats. What do you think of our list? Did we miss anything? Share your low-carb treat choices by letting us know in-store or on social media @lowcarbgrocery on Instagram & Facebook. Have a happy Halloween!