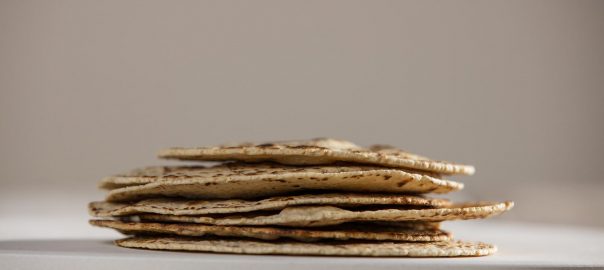 Great Tortilla Recipes – The Low Carb Way
Tasty Tortillas – Get the Most out of your Tortillas
Tortillas are a great way to replace bread without feeling like your lunch or dinner is lacking. They are a perfect vessel for an assortment of meats, veggies, seafood and fish or can be part of wonderful appetizers. It's all about knowing how to use them.
To help you embrace tortillas as a bread alternative, we want to offer 10 tortilla recipes that we think you'll love. These recipes offer options for both lunch and dinner, including some recipes that can be whipped up without a sweat. We will also introduce you to two of the best and most popular tortillas by Mama Lupe's and La Tortilla Factory.
Popular Tortilla Brands
There are a lot of tortilla brands on the market but if you're looking for low carb options, two of the most popular are Mama Lupe's Tortillas and La Tortilla Factory tortillas.
Mama Lupe's tortillas are available in a pack with 10 soft tortillas, and taste like the tortillas you'd find in a restaurant. Per tortilla, they contains 7g of carbs, 5g of protein and 3g of fat.
La Tortilla Whole Wheat Tortillas have zero saturated fat, hydrogenated oils and are dairy-free. Per tortilla they have 11g of carbs, 5g of protein, 2g of fat and 8g of fibre.
Both are great to make wraps, quesadillas, burritos or even for a fun twist on lasagna.
Low Carb Tortilla Recipes
These recipes are all low carb so be careful if you make any substitutes or if you include additional ingredients or toppings.
Most people don't realize you can use tortillas instead of pasta sheets to make delicious lasagna.
You will need 1 tbsp. of olive oil, 1 lb. of ground beef, ½ tsp. of onion powder, ½ tsp. of paprika, 2 tsp. of dried oregano, ¼ cup of beef broth, 14.5 oz. can of diced tomatoes, four La Tortilla or Mama Lupe's tortillas and 2 cups of shredded cheese (mozzarella could be a good low carb choice), and don't skimp on the cheese, as it makes or breaks it.
You will also need to make a simple white sauce. We recommend trying this recipe.
Preheat your oven to 375F. Pour the oil into a heated large skillet. Then, add the beef and cook it with the onion powder, oregano and paprika until it is nicely browned. Add the broth and tomatoes and then season with salt and pepper. Simmer for 20 minutes.
Add the tomato sauce to a baking dish. This will act as the base for your lasagna. Layer the tortillas, tomato sauce, meat mixture and cheese, ensuring that the top layer is a tortilla. Cover with the white sauce and bake for 25-45 minutes depending on how crispy you like things. Remove from the oven, sprinkle with cheese, and bake for another 10 minutes.
Smoked Salmon Pinwheels
These pinwheels are great for lunches and kids love them.
Gather 4 oz. of sliced smoked salmon, 3 tbsp. of cream cheese and three low carb tortillas.
Spread one tbsp. of cream cheese all over the tortilla. Lay the smoked salmon on top in a single layer. Roll the tortilla as tightly as possible and cut off the ends to make them even. Slice each into six even slices.
This recipe lets you enjoy the classic flavours of homemade cheeseburgers without the high carb count.
The ingredients include 2 tsp. of olive oil, 1 lb. of lean ground beef, ¼ cup of chopped onion, salt and pepper, eight small low carb tortillas, eight small lettuce leaves and four slices of cheddar cheese cut into thin strips.
This recipe is easy to make. Heat oil in a skillet. Add the onion and beef and cook until the beef is thoroughly cooked. Drain the beef and onions and sprinkle with salt and pepper. Set up the tortillas and divide the meat evenly among them. Add the cheese and lettuce, roll each and then enjoy!
This breakfast dish features Mexican flavours and by using the right tortillas, it can be low carb without compromising taste.
You will need two low carb tortillas, 2 tbsp. of salsa, two eggs, 2 tbsp. of shredded cheese, chipotle powder and fresh cilantro (optional).
The first step is to cook the tortillas under the broiler until they are warmed through and puffing up a little. Set aside once they are done.
Spread a thin layer of salsa. We recommend one from the Desert Pepper line as they are low carb and offer a variety of flavours. Top with an egg. Next, sprinkle some cheese and a bit of chipotle pepper. Put it back under the broiler and cook until the cheese is melted and the eggs are fully cooked. Garnish with cilantro, if you'd like.
Quesadillas are a wonderful and simple meal you can make for either lunch or dinner.
You will need 3 oz. of pepper jack, 2.5 oz. of grilled chicken breast, ½ of an avocado thinly sliced, 1 tsp. of chopped jalapeno, one low carb tortilla, ¼ tsp. of dried basil, ¼ tsp. of crushed red pepper, ¼ tsp. of garlic powder and ¼ tsp. of salt.
First, grill the chicken with the spices and then chop into small pieces. Put the tortilla in a frying pan over medium heat to get it warm and toasty, this takes about two minutes. Flip it over and spread the pepper jack on top, leaving some room around the edges like a pizza. Add the chicken, avocado and jalapeno. Then, fold the wrap so that it's a half moon shape and flatten with a spatula. Once the tortilla is browned, remove from the pan and cut into three pieces.
Taquitos are a crunchy fried meal that makes perfect use of low carb tortillas.
Gather 10-12 tortillas, 2 cups of shredded chicken, ½ cup of plain non-fat Greek yogurt, ½ cup of salsa verde, juice from one lime, 3 tsp. of taco seasoning, sea salt, 3 tbsp. of fresh cilantro and 1 cup of shredded cheese.
Preheat your oven to 425F. Place tin foil on a rimmed baking sheet and spray with non-stick spray. Whisk the Greek yogurt, salsa verde, lime juice and taco seasoning in a bowl. Add the cilantro, chicken and cheese. Now, it's time to make the taquitos. Place ¼ cup of the mixture inside each tortilla and roll them tightly. Line the baking sheet with the taquitos, ensuring they are seam side down. Spray the top of them with cooking spray and add some sea salt across the top. Bake for 15-20 minutes.
Beef lovers will love this hearty wrap that's low in carbs. With this recipe, make sure you use low carb versions of the condiments.
The ingredients you'll need include ½ tbsp. of unsweetened ketchup, ½ tbsp. of mayonnaise, 1/3 tbsp. of horseradish, one Romaine lettuce leaf, two slices of red onion, three slices of tomatoes, seven banana pepper rings, 3 oz. of boneless cooked roast beef, one slice of cheddar cheese and one low carb tortilla.
Combine the ketchup, mayonnaise and horseradish. Then, spread the mixture on top of the tortilla and season with salt and pepper. Add the lettuce, tomatoes, onion, banana peppers, roast beef and cheese. Roll and cut in half on an angle.
Nut Butter Wrap
This simple recipe is great for a quick and satisfying lunch or as a great mid-afternoon snack.
All you need is one low carb tortilla, 2 tbsp. of your favourite nut butter and a pinch of hemp hearts. You can add a low carb vegetable or fruit to it, if you'd like. The light flavour and crunch of cucumber tends to work nicely.
To assemble, just lay the tortilla flat, spread the nut butter and sprinkle the hemp hearts on top. Then just roll and eat.
Turkey Guacamole Wrap
This recipe puts a low carb spin on a popular wrap.
The ingredients are one small avocado pitted and peeled, 1 tsp. of lime juice, ¼ tsp. of minced garlic, 1/8 tsp. of hot sauce, two low carb tortillas at room temperature, ¼ lb. of sliced turkey, ½ cup of chopped red onion and 1 cup of torn romaine.
Place all the ingredients besides the turkey, lettuce and onion in a food processor and blend to make the guacamole. Place it on top of the tortilla. Next, lay the turkey and lettuce on top and place the onions on top of them. Roll until they are nice and secure and then dig in.
Mexican Shredded Beef Wraps
This is a low carb take on a delicious Mexican beef wrap.
The ingredients are one small onion finely chopped, one jalapeno pepper seeded and minced, three garlic cloves, 2-3 lb of boneless beef chuck roast, ½ tsp. of salt, ½ tsp. of pepper, 8 oz. of tomato sauce, ¼ cup of lime juice, 1 tbsp. of chili powder, 1 tsp. of ground cumin, ¼ tsp. of cayenne pepper and six low carb tortillas.
Get out your slow cooker and place the onion, jalapeno and garlic inside. Season the roast with salt and pepper and place on top of the vegetables. In a bowl, combine the tomato sauce, lime juice, chili powder, cumin and cayenne. Pour over the roast and vegetables.
Cover and cook on low for 6-8 hours, making sure the meat is tender. Take the roast out and let it cool. Shred with a couple of forks and place back inside the slow cooker. Serve on top of the tortillas with your low carb toppings of choice.
Shop for Ingredients
Stock up on all the best tortillas, bread, bagels and rolls at the Low Carb Grocery.