Delicious & Nutritious Carbonaut Products
Amazing Low Carb Bread, Buns, Bagels & More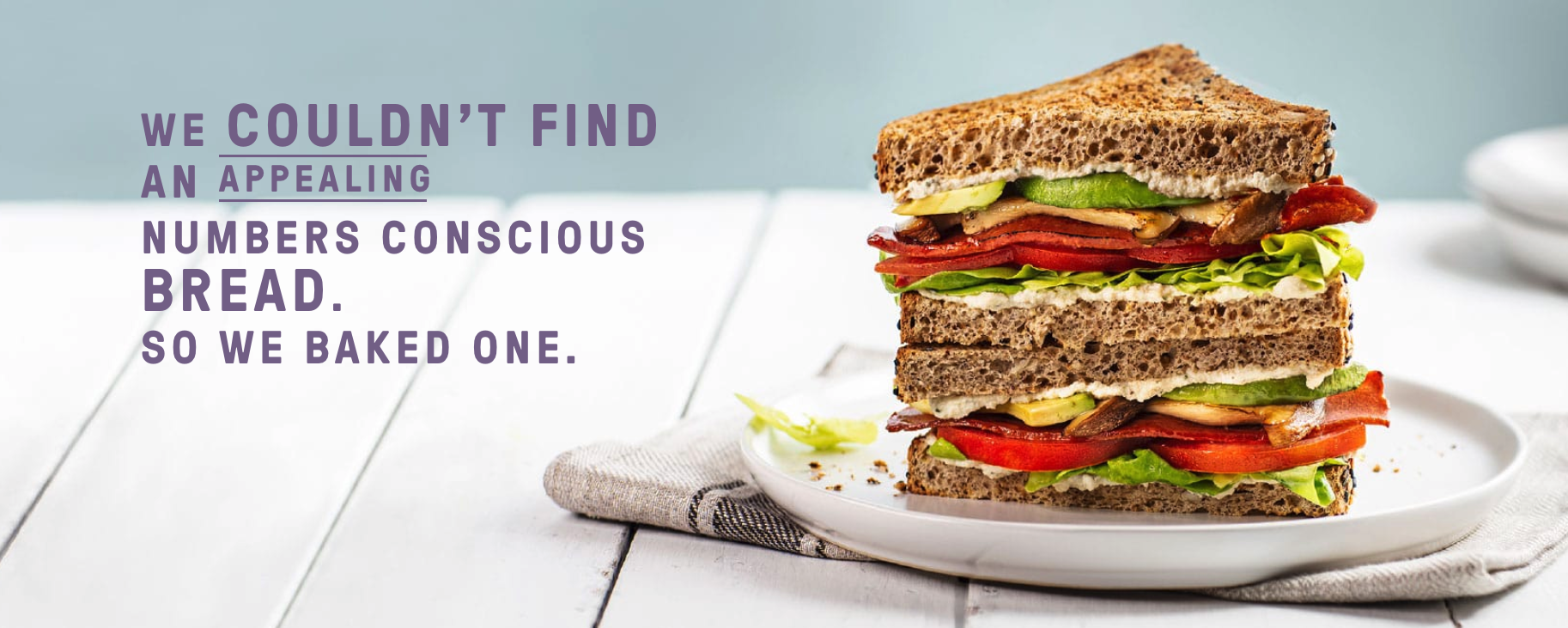 When low carbers find a product that blows us away in taste, quality, and nutrition, we love to shout about it from the rooftops! Carbonaut is one of those brands, for sure. If you've been struggling to find a low carb bread that really delivers the flavour and texture you want, then allow us to introduce you to the incredible line of bread and bakery products from Carbonaut.
As anyone living the low carb lifestyle knows, one of the first things that changes when you adopt a healthier approach to food is the amount of bread you include as part of your regular diet. Traditional bread and bakery products are very high in carbs, so many people choose to cut them out altogether, but this can be a bit of a bummer when you're craving a really good sandwich. So, it's important to know that there are plenty of alternative low carb breads and bakery products out there that you can sensibly include as part of the low carb lifestyle.
In recent years, one brand in particular has skyrocketed to the top of the popular products list of low carbers across Canada. That brand is Carbonaut, and it's easy to see why their products are in such high demand. They taste great, have a perfectly soft texture, and feature the highest quality ingredients, all with a super-low carb count. So, how did this incredible brand come to exist?
The Carbonaut Story
Quite simply, the bakers that founded Carbonaut were frustrated by the fact that they couldn't find a bread on the market that had the right nutritional values as well as an appealing taste and texture. So, they set their sights on making one of their own. They didn't want anyone to have to give up the foods they loved just because they were choosing to live a healthier lifestyle. If you want a sandwich, a bagel, a hamburger, a pizza, a burrito, or a tasty baked treat, then you should be able to have it without any guilt.


With this mission set in their minds, in just a few short years the team at Carbonaut has crafted a spectacular range of low carb bakery products that let you enjoy all the foods you crave and love, and still keep your diet goals on track. More than that, however, Carbonaut is committed to delivering an all-natural healthy alternative to traditional baked products. All Carbonaut products are produced with 100% plant-based ingredients, and are certified vegan, kosher, and non-GMO. They're also free of the 9 most common food allergens, providing even greater peace of mind for customers.
Now, let's dive in to the most famous Carbonaut products of them all, their line of sliced low carb bread!
Carbonaut Low Carb Bread
Soft. Delicious. Nutritious. Those are the three words that best describe all of Carbonaut's low carb breads. When setting out to create the perfect low carb bread recipe, Carbonaut knew the final product needed to taste just like it came from a corner bakery. It had to taste fresh, with a classic soft bread texture, and be uniquely flavourful. The end result is second to none! Plus, they've created multiple flavour variations to suit a wide range of taste preferences.
Here at The Low Carb Grocery, you'll find a wide selection of Carbonaut sliced bread.
In addition, Carbonaut has also released gluten-free versions of their sliced bread!

Carbonaut Low Carb Bagels
As difficult as it used to be to find great low carb bread, it was even harder to find a great low carb bagel. Not anymore! Carbonaut's delicious low carb bagels are everything you want in a bagel, loaded with nutrition and amazing flavour. Whether you're looking to make scrumptious high-protein breakfast sandwiches or just want a nice toasty bagel to go with some cream cheese and lox for lunch, Carbonaut low carb bagels are the answer!
Shop for great-tasting low carb bagels from Carbonaut at The Low Carb Grocery:

Carbonaut Low Carb Hamburger Buns & Hot Dog Buns
When you fire up the grill to cook up some mouthwatering hamburgers and hot dogs, the last thing you want is to put them on a disappointing bun. Fortunately, Carbonaut has perfected the ultimate low carb burger and hot dog bun. Just the right size and wonderfully soft, Carbonaut buns taste incredible and toast up just like normal bread. Next time you have a backyard cookout, these are definitely the hot dog buns and hamburger buns you're going to want to have on hand.
Get your Carbonaut hot dog buns & hamburger buns right here!

Carbonaut Low Carb Pizza Crust & Tortillas
Pizza is another one of those foods that people who are just starting the low carb lifestyle are sad to see go by the wayside. However, there's no need to bid adieu to pizza, thanks to Carbonaut low carb pizza crusts! Choose from thin crust or 'not-so-thin' crust. Same thing goes with delicious burritos wrapped up in a soft flour tortilla. All you need to do is replace a normal tortilla with the tasty alternative from Carbonaut and you've got one awesome burrito, fajita, taco, or whatever else you want to wrap up in it.
Order low carb pizza crusts and tortilla shells from Carbonaut at The Low Carb Grocery!
Carbonaut Low Carb Granola & Breakfast Foods
When you're in a hurry in the morning, you don't always have time to make a hot high-protein breakfast. Sometimes you need something healthy and nutritious that can be ready in an instant or even taken to-go. Carbonaut plant-based low carb Granolas are here to save the day! These tasty little clusters make for a delicious breakfast, or can be a great way to snack healthy throughout the day.
Choose from a variety of great Carbonaut granola flavours:
When you do have a bit more time for breakfast, there's no better way to start your morning than with a stack of piping hot pancakes or waffles made from Carbonaut low carb pancake & waffle mixes. They cook up perfectly light and fluffy, and taste absolutely amazing with your favourite low carb table syrups or fresh fruit toppings.
Shop now for low carb Carbonaut Pancake & Waffle Mixes:
Carbonaut Low Carb Baking Mixes
Baking up delicious cakes and brownies has never been easier (or tastier) thanks to Carbonaut! Just like everything else from Carbonaut, these healthy alternative baking mixes are 100% plant-based and extremely easy to use. Treat the whole family to a hot pan of chewy decadent brownies, or enjoy a light and moist cupcake for some guilt-free indulgence. They're so good!
Easy-to-use prepared low carb bake mixes from Carbonaut!

Experience the Carbonaut Difference Today!
If you have struggled to find a really good reduced-carb bread, look no further than the soft and delicious low carb loaves from Carbonaut. We're confident that you'll love them just as much as we do! And, with so many other great low carb baked goods to choose from, we suspect that Carbonaut brand products will quickly become familiar favourites in your kitchen cupboards.
Shop at The Low Carb Grocery for a wide range of Carbonaut breads & bakery products!
More Low Carb Lifestyle Articles