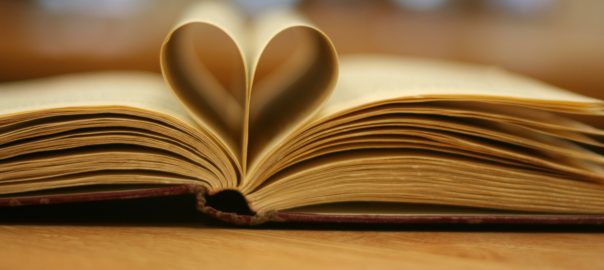 5 Low Carb Cookbooks That You Will Want
5 Amazing Low Carb Cookbooks You Need to Own
No low carb kitchen would be complete without a set of fantastic cookbooks to help you craft a diverse meal plan full of delicious recipes and healthy foods that the whole family will love. Of course, once you start scanning the cookbook shelf at your local bookstore or online shop, you may find yourself lost in an endless pile of books and not much clarity on which ones are worth picking up.
We've simplified your search for great low carb cookbooks by listing 5 of the best by some of the most trusted authors in the world of low carb eating.
In this list, you'll find cookbooks for a variety of different cooking styles, including recipes that are fast and easy, some that focus on a short list of ingredients, some that keep things simple with slow cookers, and more.
We've found these cookbooks to be easy to follow and packed with delicious, healthy recipes for low carb and keto dieting lifestyles.
The Easy 5-Ingredient Ketogenic Diet Cookbook by Jen Fisch
This cookbook is incredibly popular right now, and with good reason. With just 5 ingredients, these recipes fit the keto and low carb lifestyle and are absolutely delicious. Author Jen Fisch has pulled together a fantastic resource that is perfect for people just getting started on the low carb or keto diets by keeping things simple without sacrificing taste or health value. Even experienced low carb and keto dieters will love the recipes in this book, and it will definitely become one of your favourite places to go for quick and easy meal ideas.
The New Atkins for a New You Cookbook by Colette Heimowitz
It's hard to argue that Atkins is an authority in the world of low carb. As the most well-known low carb brand and diet plan, Atkins has a reputation of providing quality products, healthy living tips, and great recipes. In this cookbook, author Colette Heimowitz has gathered together a fantastic collection of 200 fast and easy low carb recipes that are on the table in 30 minutes or less. You'll find ideas for any meal of the day as well as tons of snacks, appetizers, and desserts that are sure to be a big hit with your family.
Keto One Pot Wonders Cookbook by Elizabeth Jane
If you love the ease and convenience of one-pot cooking, then this cookbook is for you. These 50 recipes from author Elizabeth Jane are all keto-friendly, and cover a wide range of cuisine styles to bring lots of exciting flavours to your table. In this book, you'll find stews, stir frys, baked casseroles, ribs, soups, and many more. These recipes aim to keep things simple and easy, and focus on fresh and healthy ingredients to produce amazing meals that will definitely satisfy you and your family.
The Big 15 Ketogenic Diet Cookbook by Megan Flynn Peterson
You'd never guess that 15 simple ingredients could produce hundreds of different meal variations, but this incredible cookbook by Megan Flynn Peterson proves that you definitely can, and the results are amazing. This cookbook includes 150 recipes and 300 different variations that bring the carb count down or the fat content up, depending on what stage of the low carb or keto diet you are in. Choose from tasty classics like BLT wraps, or explore interesting new creations like cauliflower pizza to add some unique flavour experiences to your meal plans.
Easy Low Carb Slow Cooking by Robin Donovan
We love our slow cookers, and the convenience that they bring to the kitchen. It's always nice to come home at the end of the day to find that dinner is already prepared and ready to serve. These recipes are easy to follow, and amazingly satisfying meals for low carb, keto, and paleo diets. Author Robin Donovan pays close attention to making these 125 recipes healthy, fast to prep, and extremely delicious. With recipes like Bacon-Wrapped Chicken, Thai Red Curry Beef, and Chocolate Macadamia Nut Cheesecake, you'll definitely see lots of smiles around the table when you serve up these meals.
Meal Planning Tips and Advice
Now that you've got all these amazing low carb recipe ideas, you may be feeling a bit overwhelmed in trying to figure out where to fit them in your weekly meal plans.
We suggest checking out our article on Tips and Tricks for Low Carb Meal Planning to help you put together a meal plan that is easy to follow and includes a wide range of healthy foods like those found in these cookbooks.
Conclusion
It's always helpful to have lots of different options to select from when you are crafting your weekly low carb meal plan, and with these cookbooks in your kitchen, you'll have hundreds of healthy, delicious, and easy recipes at your fingertips. Each of these books delivers plenty of advice, tips, and tricks to save time, customize flavours, and more.
If your low carb recipe archive is getting boring and repetitive, we're sure that you'll find the meals contained in these cookbooks to be exactly what you need to inject some fun and excitement back in to your healthy eating habits. We hope that you are inspired to give some of these a try as a part of your low carb lifestyle.