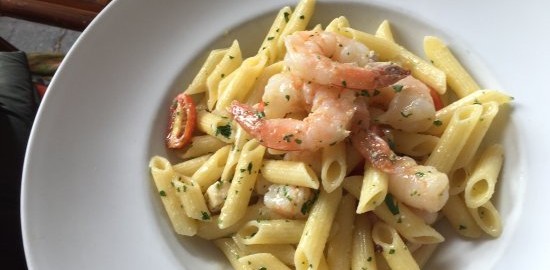 Tips & Tricks for Great Low Carb Italian Pasta
Tips and Tricks for Great Low Carb Italian Pasta
Low carbers know that pasta can be a bit of a minefield when it comes to hidden carbs. The noodles are an obvious source, but often carbs can lurk in other places, such as the sauce or other ingredients. Fortunately, there are plenty of options and alternatives available for low carb pasta lovers to use in their Italian pasta recipes so that they keep all the great taste they want, and cut out all the unnecessary carbs. In this article, we'll run through different options for low carb noodles, as well as outline some of the key things to look for in sauces and recipes, and provide a few handy product recommendations that our customers just love.
Let's get started by looking at the different kinds of low carb noodles you can choose from.
Choosing Great Low Carb Italian Style Noodles
For starters, normal Italian style pasta noodles are primarily made from regular wheat semolina flour, which contains a high number of carbs and will need to be swapped out for an alternative. If you are the kind of pasta chef who goes all-in and makes everything from scratch, you're in luck! There are low carb pasta flours you can buy to make your own noodles at home. For example, this Low Carb Pasta Mix from LC Foods is simple to use and makes great noodles.
For pasta lovers who need an option that's faster and easier than making their own noodles, there are plenty of amazing noodles of all styles to choose from. You can browse our entire selection of low carb Italian style pasta noodles here, but we're also going to recommend some of our customers favourites.
If your pasta recipe calls for a short noodle, these low carb Rotini noodles from Fibre Gourmet are a great choice. Another option for short noodles are these low carb high protein Penne noodles from Ciao Carb. Both of these work really well in a wide variety of Italian pasta dishes, with a great taste and texture identical to pasta made from traditional ingredients.
For recipes calling for a longer noodle, there are plenty of choices available from top low carb brands. These Carba Nada Fettuccine noodles from Al Dente are low carb, high protein, and all delicious. Our customers rave about their great taste in all kinds of Italian pasta dishes. You can also select from low carb Spaghetti noodles from Fibre Gourment or even low carb Angel Hair noodles from nuPasta. No matter what kind of pasta dish you intend to make, you'll be able to find a really good quality low carb noodle to suit it.
What to Know About Low Carb Pasta Sauces
Choosing a low carb pasta sauce can be a little trickier, since many store brand sauces contain added sugars that you'll want to avoid. When looking for a tomato based sauce, make sure you check the ingredient and nutrition labels carefully, and be on guard against any added sugars. This is less of a concern with cream based sauces like Alfredo sauce, but it's still best to be sure. For a great tasting tomato pasta sauce, we recommend trying this low carb organic Tomato Basil sauce from Organico Bello. For a delicious pasta Alfredo dish, this low carb Alfredo sauce mix from Mayacamas will definitely do the trick and keep the carb count low.
If you want to bring the carb counts down even further, consider making your own pasta sauce at home. The process is pretty simple for most sauces, and it's always nice to have the ability to adjust the ingredients to suit your own personal preferences.
If you'd like to craft your own homemade tomato pasta sauce, here's a great Hearty Tomato Meat sauce recipe from Kyndra over at PeaceLoveandLowCarb.com. If you're looking for your next favourite spaghetti recipe, this will be it for sure.
Low Carb Italian Pasta Meal Extras
For any pasta meal, it's always nice to have a couple of extra things on hand to complete the experience. We always prefer to have some fresh parmesan cheese on hand to shred on top of our Italian pasta, just so everyone can add a bit more flavour as they like.
It's also a nice touch to have some low carb Caesar salad as a starter, with the garlicky flavours of the dressing and the fresh crisp romaine lettuce acting as a great complement to a hearty Italian pasta meal. Here's a great low carb Caesar salad dressing from Walden Farms that we're sure you'll love. Just don't forget to use low carb bread to make your croutons! It can be easy to forget just how many carbs can hide away in little additions like that, so be vigilant even when it comes to salads and other extras to go with your low carb Italian pasta.
Conclusion
As you can see, making a delicious and healthy low carb pasta meal can be easy, and also a lot of fun! Once you start experimenting with different pasta combinations, and making your own sauces at home, you'll get more enjoyment out of including pasta in your meal plan. One more thing, is that pasta is a meal that usually goes over as a hit with every member of the family, even the kids. This makes low carb pasta an easy and practical addition to the weekly meal plan for a busy family. So, we hope that these suggestions have inspired you to get out your pasta pot and start creating something yummy for your next meal plan. Happy eating!