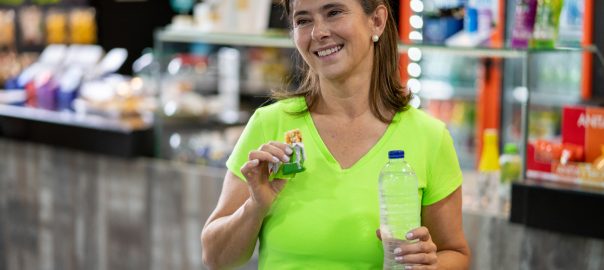 Know Your – Health Bars (Protein vs. Fat vs. Energy)
Understanding the 3 Primary Bar Types: Protein, Fat and Energy Bars
Do you ever find yourself spending valuable time looking at the back of on-the-go health bars just to go back and forth with the options in your hand? Maybe you prefer to ask the staff? This article is put together to debunk the major differences of the top 3 bar types: protein bars, fat bars, and energy bars – and help you make the right choice!
And the best part, you can learn about these bars in the comfort of your home and order the bars you love online at The Low Carb Grocery.
Protein Bars
It may seem obvious, but when you're on the hunt for a protein bar, the main purpose should be to consume protein. The benefit of protein is to rebuild torn muscle tissue. This type of bar goes hand-in-hand with the growing trends of health and fitness. However, depending on your needs, some bars are more well balanced… let's break it down.
When you're in the grocery, you may be asking yourself, "which is the best protein bar?" and that's one of our most common questions. There are 2 ways to help find the bar that's right for you.
1) Do a macro breakdown. Take a glance at the calories, total fat, total carbs, fibres, sweeteners, and protein. You want the bar to be less than 200 calories, sit around 7g of fat, and vary around 20g of protein.
2) Determine your carbohydrate needs. If you follow a low-carb program, like the keto diet, or perhaps you're diabetic, your carbohydrate intake should be very little and your sweeteners should pan towards erythritol, maltitol, sucralose, and/or stevia – these sweeteners won't spike your blood sugar levels. Your bars should aim at 5g net carbs or less.
3) Bonus. If you don't follow a low-carb diet, common ingredients like dates and sweetened chocolate will add to the total sugar. As a result of a rise in total carbohydrates, your bars might sit around 20g net carbs.
On our list, we include Quest Protein Bars and Grenade Carb Killa Bars because these bars have great macro breakdowns. A Quest Protein Bar has 180 calories, 7g fat, 20g protein, 4g net carbs, and sweetened with Erythritol and a touch of Stevia. The Grenade Carb Killa Bar has 214 calories, 8g fat, 23g protein, 7g net carbs, and sweetened with maltitol.
---
Fat Bars
Transitioning off sugar or transitioning off carbohydrates can be one of the most difficult challenges when you're on, or plan to start, a low-carb lifestyle or keto diet, but this is exactly where fat bars come in. If you haven't tried a fat bar, the first thing you'll notice is that they taste insanely good, and you'll feel full for a very long time after.
Fat bars, like Love Good Fats, use a combination of good fats and soluble fibres. When these nutritional values are placed together, with the right formula, they create a ketogenic fat bar. These are not to be mistaken with a protein bar. Fat bars have a strong mission to kick sugar out of your lifestyle and to start looking at fats differently.
Fat is bad. Right? Not necessarily. When the right kinds of fats combine with the right kinds of fibres, we get this process called passive diffusion. Passive diffusion is a process of water going into the small intestine or the colon. If it happens too much it can cause discomfort, but if you match the right amount of passive diffusion from the right amount of soluble fibres and fats, the process will slow digestion. As a result, your body receives every piece of nutrition from the bars and you will feel full for much longer.
On our list, we include Love Good Fats, Keto Bars, and Good to Go bars. These bars average around 16-17g fat, 6-8g protein, 3-4g net carbs, and vary between 160 calories to 250 calories. Click on each for more details.
---
Energy Bars
Gaining in traction, energy bars hold a happy medium between protein bars and fat bars. They don't have a ton of protein and they don't have a ton of fat, but they are still low in carbs. Contrary to the name, energy bars don't possess caffeine and could place in the category of a snack.
You should reach for an energy bar when you're in between meals, packing a lunch for work or school, or especially if you're about to reach for comfort food. The advantage and disadvantages of energy bars are the same. By this, energy bars have a variety of choices and their differences they can be great.
On our list, we illustrate the differences between the Power Crunch Energy Bar and the Extend Nutrition Bar. A Power Crunch Bar has 200 calories, 12g fat, 13g protein, 9g net carbs, and sweetened with 5g sugar. An Extend Nutrition Bar has 150 calories, 3g fat, 12g protein,14g net carbs, and sweetened with maltitol. The Extend Nutrition Bar is a great diabetic bar choice.
---
With so much noise in the options available, we hope this segment helps you find what's right for you. Protein bars are a great choice when you're hand-in-hand with health & fitness. Fat bars are the best choice when you're focused on a low-carb program, like the keto diet. And energy bars should be the first thing you reach for when you want comfort food or preparing a lunch for work or school.
Shop all our protein, energy and fat bars and try something new to you. Do you agree with our list? Did we miss anything? Share your on-the-go health bar choices and experiences by letting us know in-store or on Facebook or Instagram.