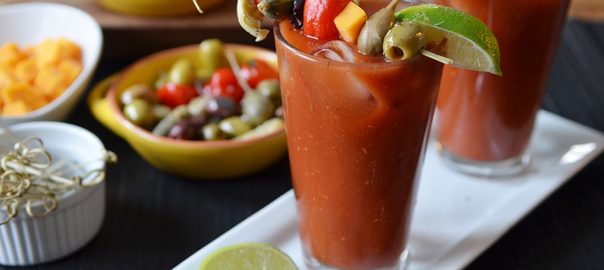 Guide to Keto Cocktails & Beverages
5 Delicious Keto-Friendly Cocktails & Beverages
Are you in the mood to sip on something new? Well, if you're on the keto diet you're going to need to be careful about what you choose to fill your glass with if you're going to keep your diet on track. Fortunately, there are many different styles of drink that you can try that fit perfectly with the keto diet.
We have gathered together a list of 5 interesting and very flavourful beverages, cocktails, and drinks that keto dieters are sure to love. Whether you're curious to try a fancy new sipper at your next dinner party, or are simply looking for a warm beverage to relax with on a lazy Sunday afternoon, we've got you covered.
---
Exclusive Blog Reader Discount!   $15 off sub-total $100.00* + Free Shipping!
Just enter the following code during checkout: ALZDTC
Minimum purchase of $100.00 required

To qualify for free shipping – orders subtotal must be greater than, or equal to $100 (up to 10Kg)

This offer may not be combined with other offers, limit 1 per customer
---
Is Alcohol OK on the Keto Diet?
First, we must discuss the elephant in the room: alcohol on the keto diet. While we've only selected a couple of alcoholic creations for this list, it is a topic of some controversy among many keto dieters. In general, the consensus is that alcohol should be avoided while living the keto lifestyle, however this is more directly related to certain types of alcoholic beverages and what they're made of.
Alcoholic drinks that contain sugar, carbs, and other ingredients that can kick you out of ketosis are to be avoided entirely. This includes drinks like beer, wine, coolers, and mixed drinks that contain those types of ingredients. Sugars in particular, and even some sugar substitutes, are not ok for keto dieters.
For more info on what sweeteners work with the keto diet, check out our Keto Diet Guide to Artificial Sweeteners.
This isn't to say that alcohol is 100% off limits for keto dieters, however. Spirits, such as vodka, tequila and gin do not contain those elements, and when used carefully and in moderation can be acceptable as part of the keto diet. Moderation being the key word here, since keto dieters often find the effects of alcohol to be more pronounced. This means you may feel drunk faster, and as such you should be keenly aware of this.
In addition, it should be noted that alcohol has the effect of stalling fat burning, since the liver will stop processing fats and switch to process alcohol first as long as it's present in the blood. This cessation of fat burning is only temporary, and things will switch back when the alcohol has been depleted.
When it comes right down to it, you can always simply choose to forgo the alcohol and simply make virgin versions that taste just as good. Remember that the choice is yours to make, and these recipes are all easy enough to customize in any way that you want to suit your preferences.
Now, let's take a look at some of the delicious keto-friendly beverages we've discovered, starting with an amazing coffee recipe that you will definitely love!
This unbelievable coffee recipe is the perfect way for keto dieters to start their day. It's a great combination of caffeine and healthy fats that gets you fired up and keeps the energy levels high throughout the day. In this recipe, you'll combine your favourite brewed coffee with grass-fed butter and MCT (medium-chain triglyceride) powder, along with a pinch of cinnamon, and the results are outstanding! You can also customize this coffee recipe with other add-ins such as Himalayan salt, Maca powder, or Stevia.
We love the robust flavours and garnishes of a Bloody Mary, and now that we've discovered this fantastic keto-friendly recipe, we love them even more! Ramp the spice up if you like things hot, or dial it down if you prefer a subtler heat. Choose from a wide range of garnishes, including celery, olives, or even shrimp for a bit of extra protein while you sip. Whether as a pre-dinner beverage or to sip on a lazy morning, you can be sure that you'll love the taste of this cocktail which is just as good with or without alcohol.
Here's another awesome twist on your morning coffee that you've just got to try! The flavour of coconut combined with the bold taste of coffee works incredibly well, and the thickness of the full-fat coconut milk adds a smooth and creamy texture to this drink. If you're a fan of lattes with a little hint of sweetness and light flavours, this concoction is sure to be a regular addition to your coffee routine.
When it comes to trendy cocktails, mojitos are all the rage right now. They're a light and refreshing drink, perfect for a sunny patio or an evening of cocktails with friends. This recipe changes things up by swapping out the traditional rum for vodka, giving the drink a taste that is more akin to a minty martini. Again, just like the Bloody Mary recipe earlier in this list, you can easily make this mojito virgin and skip the vodka but still keep the wonderful flavours. Yum!
Speaking of refreshing drinks, this thirst-quenching beverage is incredibly simple to make but definitely does a great job of cooling you off. With just three ingredients, you can make a pitcher of delicious drinks to sip on that goes perfectly with a casual afternoon of appetizers and hors d'oeuvres. Customize the taste of this drink by choosing from club soda, seltzer water, or your favourite sparkling mineral water and make it your own. Each will have a distinct taste profile that will be different when combined with the tartness of the lime and accentuate the flavour of the salt.
We'd Like to Propose a Toast to the Keto Diet
As you can see, there are plenty of different ways to enjoy interesting and unusual drinks while on the keto diet. Making a great drink doesn't have to be overly complicated just because you're following keto rules, and sometimes all it takes is a little creativity and some clever substitutions.
We hope that you will enjoy this list of keto-friendly drinks, and we raise our glasses to toast to your healthy lifestyle. Cheers!
And be sure to check out some of our other keto related content, including:
---
Exclusive Blog Reader Discount!   $15 off sub-total $100.00* + Free Shipping!
Just enter the following code during checkout: ALZDTC
Minimum purchase of $100.00 required

To qualify for free shipping – orders subtotal must be greater than, or equal to $100 (up to 10Kg)

This offer may not be combined with other offers, limit 1 per customer
---