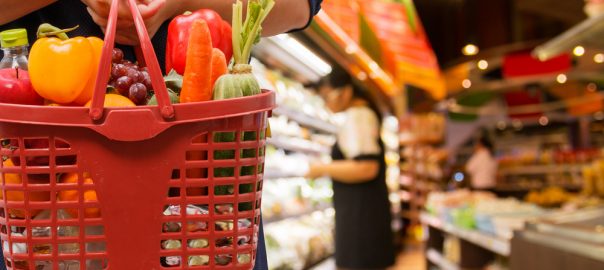 Shop For Low Carb Foods
Finding Low Carb Foods in Canada
In Canada, those who live the low carb lifestyle aren't exactly flushed with options when it comes to grocery shopping. Depending on where you live, you might have to contend with a shallow pool. You want to make sure you don't waste your time browsing the aisles of popular grocery chains only to end up with a cart full of foods that are high in carbs. Ultimately, you should never have to settle for carbs due to a lack of options.
Where can most Canadians reliably find a proper selection of low carb food? While there isn't a straightforward answer to this question, at least when it comes to local grocery stores, but it's still possible to cross all the items off your list and discover why shopping at an online food retailer might make the most sense.
Let's start by outlining what you should look for with respect to product selection and availability. We'll then explore some popular brands that you should consider purchasing wherever you choose to shop. Lastly, we'll look at why the Low Carb Grocery is an excellent option for many Canadians because of having two distribution locations strategically located in B.C. (Western Canada) and Ontario (Eastern Canada), which help deliver food products quickly and reliably.
What to Look For?
Before heading to a grocery store, you should do some research to set a realistic expectation of what kind of inventory you might find. Most brick and mortar grocery stores don't make their entire inventories public—as that would be quite challenging—but you can get a general sense of what brands they typically carry.
Here are a few things to consider prior to grocery shopping:
Selection of bread products like pita, tortilla and bagels.
Selection of pasta products like Italian pasta and Asian style noodles
A mix of brands so you can discover what you like.
Some brick and mortar stores may charge a premium for low carb products (if they carry any at all). Try doing some comparative shopping before making any purchases.
Find out what locations are close to you that offer the best selection.
Don't waste your time going to a store only to aimlessly wander the aisles searching for the words "low carb" on packaging. By putting some time in beforehand, you can make your job easier and potentially have a better shopping experience.
Where to Buy Low Carb Foods
In most parts of Canada, you may have the option to shop at one or more of these chains:
Metro
Whole Foods
Loblaws
No Frills
Rabba
IGA
Provigo
T & T Supermarket
Zehrs
Food Basics
Sobeys
It's hard to say what stores carry what products as inventories vary. What can be said is that most chains do not have a specific low carb section. It's a good idea to call some of these grocery stores to ask if they have a dedicated low carb section and if they do, if they can give you an idea of what brands and products they regularly stock.
Another option are health food stores like Healthy Planet. These traditionally carry more low carb food options. Be careful, though, not to confuse a health food store with a supplement store. These two stores are very different.
Certain stores like Walmart typically have a limited amount of low carb options. Others like Metro and Loblaws tend to shelve their low carb products with "regular" products so you'll have to comb through the aisles. In addition, a lot of their inventory is relegated to snack bars or dairy products like almond or oat milk.
If you're looking for convenience, online might be the way to go. At The Low Carb Grocery, for instance, you can search by product, brand or by what's currently on sale. The benefit is that it makes shopping easier and you can rest assured that every product can fit into a low carb diet.
Online grocery shopping has never been easier. You can expect fair prices, reliable delivery and an impressive selection. It's a secure and convenient way to make sure your pantry and fridge are well stocked with very specific items. If you live in a rural or remote community and don't have access to a lot of brick and mortar options, then you should consider online shopping.
Popular Low Carb Brands
You need to figure out what products you want in order to find a store that fits your needs. Here are some of the more popular products you might want to check out.
Bakers Deluxe makes delicious products that taste so much like "regular" bread that you may not even notice the difference. You can enjoy a variety of flavours like plain, rye and pumpernickel. Each type contains other nutritional properties that can contribute to your overall health.
Atkins is a well-known and reputable brand that features a ton of delicious low carb products, ranging from snack bars to shakes, that are compliant with the Atkins diet. Some of the items that we have trouble keeping in stock include Peanut Butter Protein Wafer Crisps, Endulge Peanut Butter Cups, Ready-To-Drink Dark Chocolate Royale Protein Shake, Crunchy Muesli with Stevia Extract and Penne Pasta, to name a few.
Fatso high-performance peanut butter feature three delectable flavours: cocoa peanut butter, peanut butter and peanut butter crunchy salted caramel. They're enriched with plant-based superfats like avocado oil and MCT oil, and are perfect for making your favourite sandwiches or for eating with your fingers right out of the jar.
Better Than Foods makes great noodles and pastas to help you enjoy some wonderful low carb meals, including ramen, organic noodles and spaghetti. Pair these pastas with a sauce like the one from Hunt's to make a hearty meal that's bursting with flavour.
Wild Garden offers a line of dips that make eating low carb pita a delight. Flavours include Jalapeno Hummus Dip, Roasted Garlic Hummus, Traditional Hummus, Fire Roasted Red Pepper and Sun-Dried Tomato. These are perfect to serve for guests at dinner parties.
If you like to snack, then check out Eve's Crackers. Their gluten-free, vegan, keto crackers offer a light snack that provides roughly 5g-6g of fat from healthy sources such as flaxseeds, chia seeds, pumpkin seeds, sesame and sunflower seeds. Be sure to try all their flavours—Black Sesame, Chili Pepper Pumpkin Seed, and Savoury Sunflower—to find which you like best.
The Low Carb Grocery
Whether you have access to a grocery store that has a wide selection of low carb options, you should consider leveraging the benefits of online shopping.
The Low Carb Grocery has an inventory that covers the following categories:
Breakfast & Cereals
Spreads & Dips
Pastas & Noodles
Beverages
Protein & Shakes
Bars
Condiments & Sauces
Sweet Treats
Dressings
Snack Foods
Supplements
Syrups & Flavours
Sweeteners
You can find sales, special offers and featured items in addition to discovering fun new recipes or products on our blog. Our website also makes it easy to place a repeat order so you don't have to worry about filling your virtual shopping cart every time you need groceries.
Find Amazing Ingredients Today!
Don't waste your time hopping from one grocery store to the next. Discover the most convenient way for you to get the low carb products you want so you can make wonderful meals that are part of your healthy lifestyle.
If you're looking for ease and variety, then check out the selection at The Low Carb Grocery. We carry a lot of the ingredients you need to create memorable and delicious meals.