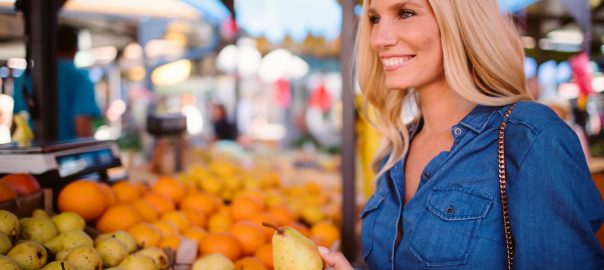 Seasonal Fruits – The Low Carb Way
Your Guide to Seasonal Low Carb Fruits
Using seasonal fruits in your smoothies means better prices and better taste. Learn which fruits are in season and how you can use them in low carb and keto-friendly recipes!
When you browse the fruit section of your local supermarket or grocery store, you'll likely see many of the same options year-round, thanks to global sourcing. But, if you pay close attention, you'll also see many fruits come and go from the aisles as the months change through the year as local suppliers conduct their harvests over the different growing seasons. Prices may also change, giving you an idea of what is in season (lower prices) vs out of season.
When shopping for fruit, it is helpful to know what times of year are best to find certain types of fruits so you can get the most bang for your buck; fruits that are in season will not only have better prices, but they will also taste better! Knowing the best time of year to buy certain fruits will also help you reduce waste as in-season fruits tend to spoil less quickly.
The following guide will help you break down the best fruits to buy during each season of the year. We've kept our focus on the types of fruits that can be found in Canada. We've also included the net carb count per cup for each fruit. If you are following a low carb diet, look for the fruits listed in bold for your best low carb options!
Spring Fruits: April – June
Although spring is still too early to harvest most fruits, especially in Canada, there are still several fruits that grow quickly as the weather starts to warm up. We also see many of the fruits in the springtime from global suppliers. Here's a list of fruits that are in season during the spring:
Apples – 12 net carbs per cup
Avocados – 3g net carbs per cup
Bananas (year-round) – 20 net carbs per cup
Coconut (year-round) – 5g net carbs per cup
Mangos – 25g net carbs per cup
Rhubarb – 4g net carbs per cup 
Here's a great recipe we found for low carb rhubarb crisp. If you don't already have them at home, The Low Carb Grocery carries many of the ingredients you will need for this recipe, including almond flour, ground flaxseed meal, cinnamon, liquid stevia, chia seeds and erythritol.
Summer Fruits: July – September
Summer, of course, is prime season for growing a wide variety of fruits. Here are some of the delicious fresh fruits that you can expect to be in season during the summer months:
Apricots – 14g net carbs per cup
Avocados – 3g net carbs per cup
Bananas (year-round) – 20g net carbs per cup
Blackberries – 6g net carbs per cup
Blueberries – 12g net carbs per cup
Cantaloupe – 7g net carbs per cup
Cherries – 10g net carbs per cup
Coconut (year-round) – 5g net carbs per cup
Honeydew Melon – 15g net carbs per cup
Nectarines – 13g net carbs per cup
Peaches – 10g net carbs per cup
Plums – 10g net carbs per cup
Raspberries – 5g net carbs per cup
Strawberries – 6g net carbs per cup
Watermelon – 7g net carbs per cup 
Try this fun summer recipe for low carb frozen yogurt popsicles!
Autumn Fruits: October – December
Many of the fruits that come into season in the late months of the summer continue their growing season into the fall as well. Here are some of the most common fruits you'll find in season during the fall.
Apples – 12g net carbs per cup
Bananas (year-round) – 20g net carbs per cup
Cranberries (raw) – 8g net carbs per cup
Coconut (year-round) – 5g net carbs per cup
Grapes – 16g net carbs per cup
Kiwi – 12g net carbs per cup
Limes – 5g net carbs per fruit
Mandarins – 10g net carbs per cup
Pears – 12g net carbs per cup
Try this recipe for low carb cranberry walnut bars. For this recipe, you will need low carb powdered sugar. We recommend using Swerve Icing Sugar for its similar consistency and taste to traditional powdered sugar – its "the ultimate sugar replacement"!
Around the holidays, you can also try out this recipe for keto cranberry sauce, flavoured with monk fruit sweetener and cinnamon and orange zest.
Winter Fruits: January – March
While it may seem odd to consider some fruits as "in-season" during the winter months in Canada, you can still find a number of fruits at their best during this time of year:
Apples – 12g net carbs per cup
Bananas (year-round) – 20g net carbs per cup
Coconut (year-round) – 5g net carbs per cup
Grapefruit – 11g net carbs per cup
Kiwi – 12g net carbs per cup
Lemons – 6g net carbs per cup
Oranges – 9g net carbs per cup
Pineapple – 12g net carbs per cup
We found a great recipe for Keto-Friendly Hummingbird Cake here. If you've never heard of hummingbird cake before – well, you're missing out! It is a layered (optional rum-soaked) cake with a cream cheese frosting that originates from the Caribbean, so it traditionally features lots of fresh fruits including bananas and pineapples. However, these fruits can be tricky to incorporate if you are on a low carb diet. Don't worry – this recipe takes into account the amount of net carbs in these fruits and uses just a small portion of fresh pineapple and banana extract instead. If you still find that it isn't fruity enough, try adding a few drops each of Flavorall Liquid Stevia in Banana, Pineapple, Coconut + more than 20 other flavours. Customize this recipe to make it your own!
Note that this recipe requires a good quality, extra-fine blanched almond flour. Anthony's Goods carries this type of almond flour that can help you perfect this recipe and many more! Bring this Keto Hummingbird Cake to your family gatherings around the holidays – but don't expect to bring home any leftovers!
When in Doubt, Buy Frozen!
If shopping according to the seasons proves too difficult for you, another way to always ensure you have fresh fruit is to buy it in frozen packages. Frozen fruits are always packaged when they reach their peak ripeness and, of course, they will have much longer shelf lives than fresh produce.
Here's a recipe for low carb ice cream using frozen fruits.
Low Carb Fruit Smoothies
So, you might be wondering. What else can you do with all of these great low carb fruit options on a daily basis? Well, for starters, don't get too carried away. As you can see from the net carb counts above, it can be very easy to go above your daily recommended carb intake if you are following a ketogenic or low carb diet. But, small amounts of low carb fruits can still be incorporated into delicious keto-friendly smoothies that taste great!
Here's how to build your own low carb smoothie:
1. Choose a milk base.
This can be dairy or non-dairy, depending on your preferences. Note that regular fat milk can easily kick you out of ketosis, so if you choose the dairy route opt for a higher fat content. Non-dairy options are great sources of fibre and still contain good amounts of healthy proteins and fats. Always opt for unsweetened versions to avoid hidden carbs. Try one of these options with your next smoothie:
2. Add ½ cup – 1 cup of low carb fruits (choose seasonally for the best taste!). 
3. Add some fat and protein to your shake.
4. Add a boost of fibre for smooth digestion.
5. Add some natural zero-carb sweetness (optional).
6. Spice it up or add some low carb flavour (optional).
Cocoa Powder (note that this is pure cocoa powder, so it will add a bitter but chocolate-y taste to your smoothie. Best paired with a natural sweetener!).
Cinnamon – opt for Ceylon or "True" Cinnamon rather than cassia cinnamon (commonly found in supermarkets) as it contains less coumarin, a toxin that can be harmful if eaten in large quantities.
Vanilla extract
Flavorall Liquid Stevia Drops – available in 25 flavours! A great way to replace the taste of some of those higher carb fruits.
Turmeric for its anti-inflammatory properties (FYI – it will make your smoothie a vibrant yellow colour! Try it with mangoes, bananas and citrus fruits for a tasty tropical smoothie blend.)
Moringa for a boost of essential vitamins and minerals. Try out this Peanut Butter Berry Smoothie Recipe featuring Wild Tusker Moringa Powder.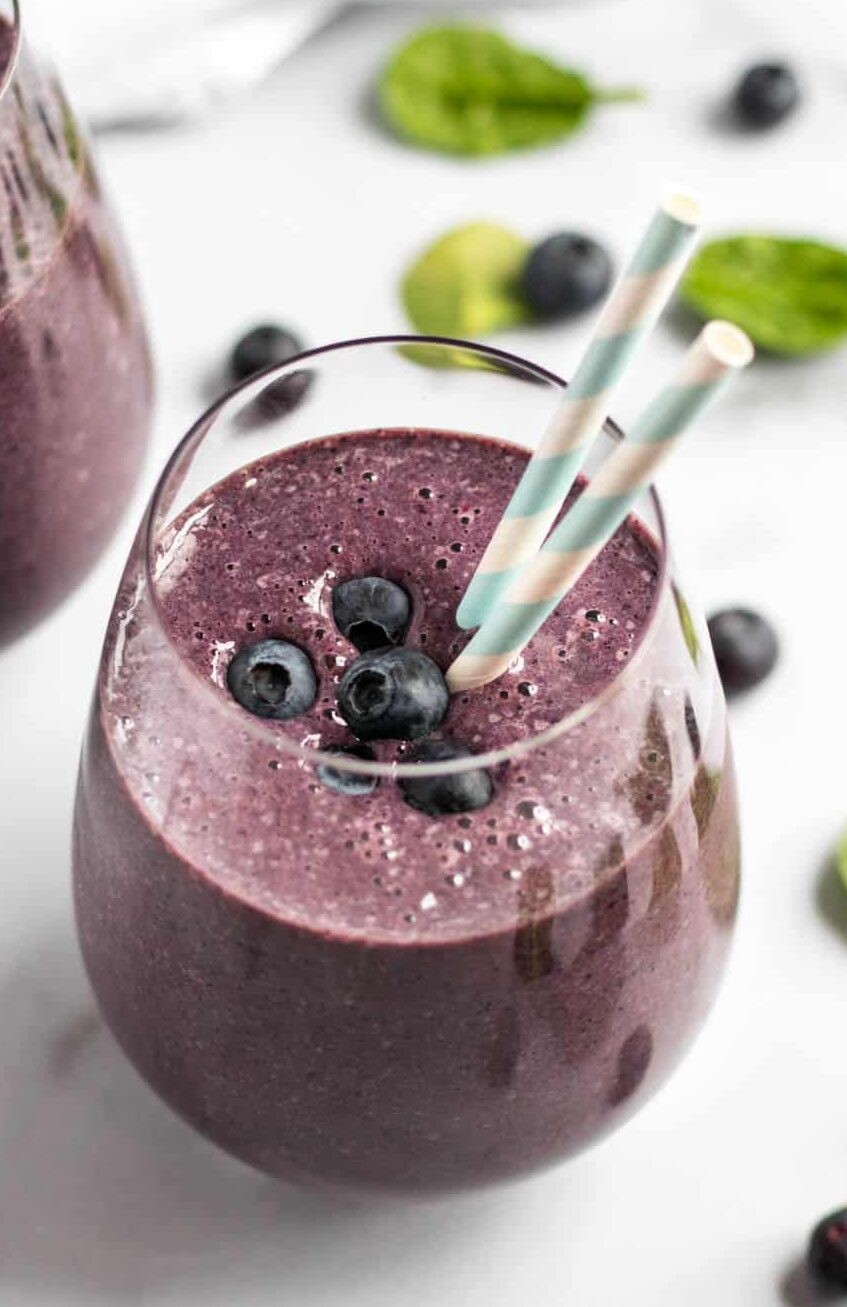 7. Blend together all the goodness and enjoy!
Stay Connected
If you made your own low carb smoothie, share the recipe in our comments on Facebook or tag us on Instagram! We also love to stay connected with our Weekly Newsletters for updates on the latest products and special sales. And please leave us a Google Review with your Low Carb Grocery feedback!