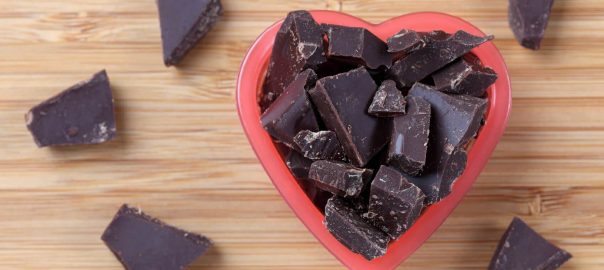 ChocoRite Low Carb Snacks
Low Carb ChocoRite Bars, Shakes & Snacks
In the search for great tasting snacks and chocolatey treats, you will undoubtedly try many different kinds from the seemingly endless list of brands that line grocery store shelves. Finding a chocolate bar that fits with the low carb lifestyle and still has the authentic and natural taste and texture that you want can be a challenge. However, once you experience the great tasting chocolatey products from ChocoRite, your search will definitely be over.
In this article, we will take a look at the wonderful low carb and low sugar chocolate products from ChocoRite, as well as discuss how the company got its start and why they do things the way they do. Our customers consistently rate ChocoRite as one of their favourite snack food brands, and it's not hard to see why. Let's start with the origins of ChocoRite, and the secrets of their tremendous success.
History of ChocoRite
The team at ChocoRite has a wealth of experience in a wide range of different areas within the healthy food industry, including the low carb lifestyle. From day 1, their focus has always been on providing top-quality food products made using the finest natural ingredients and with a dedication to achieving the best tasting chocolate flavours. ChocoRite believes that healthy living doesn't mean you need to give up the great taste of chocolate and has made it their mission to ensure that people can still enjoy the great taste of their products regardless of their special dietary needs.
All ChocoRite products are low net carb, high in protein, reduced calorie, and low in fat. They never use sugars or hydrogenated oils in their products, and sweeten their foods using Erythritol, also known as Stevia, which has an extremely low glycemic index. However, at the end of the day the real test is in the taste, and ChocoRite passes with flying colours. Rich, creamy chocolate taste is what you crave, and that's what ChocoRite provides.
Our customers love the great taste and convenience of ChocoRite products. Here are some of the most popular chocolatey treats that we carry here at The Low Carb Grocery.
If you're looking for a snack that tastes simply delicious, but also is high in protein to keep your energy level up, then you've got to check out ChocoRite Protein Bars. Available in such delicious flavours as Cookies N Cream, Peanut Butter, Butter Pecan, and Caramel Cookie Dough, you'll always have something new and fun to try. These bars are great for a healthy snack option at any time of day and are handy to keep in your desk at work or take some in the car to keep you fueled up on your next road trip.
Delicious and smooth, these protein shakes are perfect for a fast and easy meal replacement. ChocoRite Protein Shake mix is made from ingredients such as whey isolate, which is extremely high in protein, as well as natural prebiotic fibre to help promote a healthy digestive system. ChocoRite Protein Shake mix is available in great tasting flavours like Banana, Cappuccino, Chocolate Supreme, and French Vanilla.
For those of us who like to indulge in something a bit more decadent, ChocoRite also makes delicious little snack bites available in a wide range of scrumptious flavours that you're sure to love. Choose from yummy treats like Vanilla Peanut Cluster, Dark Chocolate Crunch, Chocolate Crispy Caramel, and Peanut Butter Cup Patties to satisfy that sweet tooth and keep the carbs and sugars under control.
Chocolate lovers will definitely love to get their hands on these classic chocolate bars. Made in dark chocolate or milk chocolate, and available in other styles such as Milk Chocolate Crisp, Chocolate Peanut Butter, and Dark Chocolate Almond, these are sure to satisfy your cravings for rich, authentic chocolate without the sugar to help keep your low carb diet on-track.
Conclusion
It's quite clear to see that ChocoRite knows what they're doing when it comes to creating great tasting chocolate treats. As they openly confess, the team at ChocoRite are their own greatest critics and they constantly challenge themselves to deliver on their promise of great tasting foods made only from the highest quality ingredients that fit perfectly with healthy lifestyles like the low carb diet.
Discover the entire selection of ChocoRite snacks, shakes, and treats here at The Low Carb Grocery, and add a little sweetness to your day!