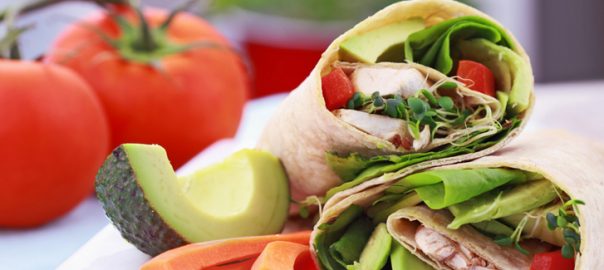 Discover Joseph's Bakery Low Carb Products
Discover Great Low Carb Breads, Wraps, Pitas, and More from Joseph's Bakery
Finding breads, wraps, and pitas that have the right combination of low carbs, great taste and authentic texture used to be a real challenge for low carb dieters. Fortunately, thanks to brands like Joseph's Bakery, you can be sure that you are getting nothing but the best in low carb breads and baked goods. Joseph's Bakery products are some of the most popular and highest-rated among our customers, and for good reason. In this article, we'll take a look at Joseph's Bakery and discover its history, as well as explore some of the great products they provide for people living a healthy low carb lifestyle.
To start things off, let's take a quick look at how Joseph's Bakery got its start.
History of Joseph's Bakery
Starting as a small bakery in Lowell, Massachusetts in the early 1970's, Joseph's quickly made a name for itself by delivering top-quality pita breads and excellent customer service. As the company grew and expanded throughout the New England region of the United States, so did their range of products. Eventually, the success of Joseph's Bakery resulted in a major brand known for quality and its wide range of specialty products developed for health-conscious and low carb consumers, as well as those with specific dietary conditions, such as gluten allergies, diabetes, and others.
Joseph's offers a broad range of top-quality baked products, such as pita bread, lavash, tortillas and more. Now, we will discuss the most popular products from Joseph's Bakery that you can find in-store and online here at The Low Carb Grocery.
Pita Bread
The original claim to fame for Joseph's Bakery is their amazing pita bread. Rich in omega-3, high in fibre, and incredibly delicious, these pita breads are perfect for low carb dieters. Made from a special blend of ingredients, and crafted using authentic and traditional techniques, these wonderful pitas have dozens of uses in all kinds of recipes. You can use them as a wrap for your favourite sandwiches, as a low-carb pizza crust, or cut them up and use them for dipping. Any way you serve them, we're sure you'll agree that these are definitely top-notch pitas! You can find them in original size, or in a mini-pita style for a snack-sized option.
Lavash Bread
This staple of Armenian cuisine is gaining a lot of popularity for it's great taste and usefulness as an alternative to other styles of wraps. Lavash bread from Joseph's Bakery offers a larger area than many other types of wraps, making them a great choice for all kinds of sandwiches and interesting creations that need a big wrap to hold them all together.
Tortillas
Along with all the great things about their pita bread and lavash bread, Joseph's Bakery also offers fantastic tortilla products that are perfect for low carb dieters. These tortillas are soft, flexible, and have a great taste that we're sure you'll love. Joseph's tortillas are a great low carb alternative to traditional tortilla shells, and work great in a wide variety of recipes, including your favourite Mexican and TexMex foods.
Recipe Ideas from Joseph's Bakery
Aside from making amazing low carb products, Joseph's Bakery also has plenty of incredible recipe ideas for their pita, lavash, and tortillas that you'll love to try! Here are some of our favourites.
Lavish Lavash Hot and Spicy Pizza
Now here's a pizza that's not like anything you've tried before! Using Joseph's lavash as the crust, this tasty pizza has delicious toppings like feta cheese and eggplant, along with a hot and spicy kick that will get your taste buds fired up for more.
Beef Things Up Pita Pockets
Need a new idea for lunch? These beefy pita creations should definitely do the trick. Stuff your pitas with savoury roast beef, then load it up with fresh veggies like cucumbers, onions, and lettuce. Throw in some feta, non-fat mayo, and a few other seasonings and you've got a healthy lunch in no time.
Have Your Chips Pita Snack
These tasty little chips are a great snack alternative, and you can customize them with all kinds of different seasonings and spices. Simply start with some of Joseph's Bakery mini pitas, slice them in to wedges, and bake for about 10 minutes before you season them with your preferred flavours, and enjoy. They're easy to make, and amazingly delicious!
Conclusion
For low carb dieters, Joseph's Bakery is one of those brands that you've just got to know. Their reputation for great taste and top-quality products is definitely deserved, and our customers fully agree.
Joseph's Bakery products are consistently some of the top-rated foods at The Low Carb Grocery, so give them a try today and we're sure you'll be glad you did.
Start shopping our complete line of Joseph's Bakery low carb foods.