New Ways to Build Healthy Low Carb Lunch Kits
Refresh Work & School Lunches with Nutritious New Ideas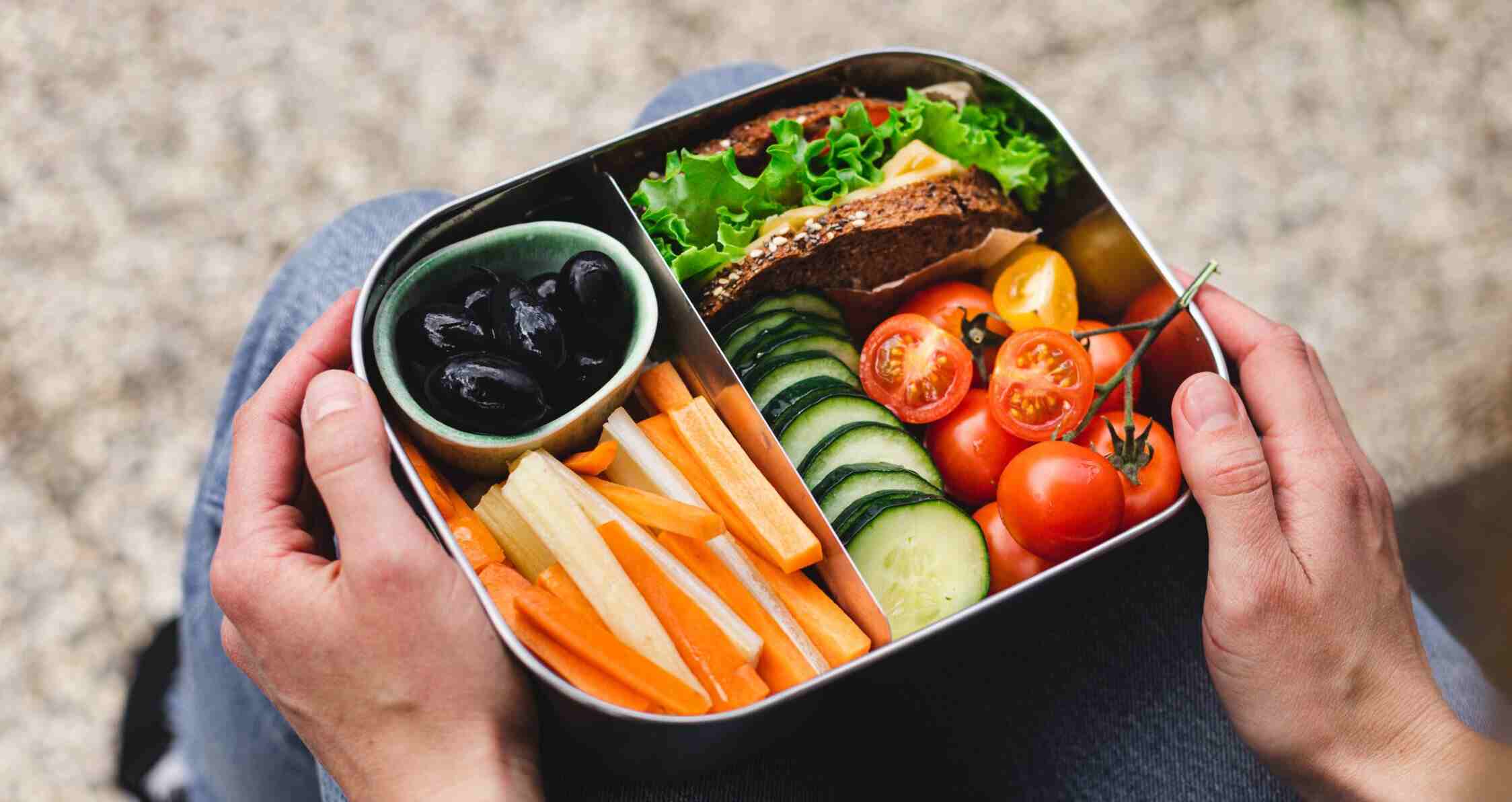 It can be easy to get bored of finding the same, repetitive items in your lunch kit every day. Fortunately there are a wide range of healthy, delicious, and exciting new products and recipes that you can use to make your lunch break better than ever. Join us as we showcase the best low carb snacks, beverages, and easy recipes for great lunch kits!
Eating out for lunch every day might seem like it would be great, but it's not exactly the most affordable or time-conscious way to keep your body nourished throughout the day, nor is it always the healthiest. Making a packed lunch for work or school is really the best way to ensure that you're getting proper nutrition, and that you always have enough food on hand to avoid getting hungry at inconvenient times. The challenge is working in enough variety to your weekly lunch routine to make the meal enjoyable, while simultaneously keeping things fast and easy to prepare, and with the essential nutrition and long-lasting energy you need to stay healthy.
Well, we're here to be your lunchtime heroes with a selection of exciting new low carb products, essential must-have snacks for any kind of craving, and simple but healthy lunch recipes that you can make in just minutes. Now, let's get started with a quick look at a range of refreshing low carb beverages and convenient sugar-free drinks that are perfect for packing up in a school or work lunch kit.
Refreshing & Rejuvenating Low Carb Beverages
When your kid opens up their lunch kit at school, one of the first things they'll be looking for is a drink to sip on. For a great-tasting soda that doesn't contain a mountain of sugar, brands like Zevia and Cove are excellent options. Choose from classic soda flavours like cola, root beer, ginger ale, cream soda, grape, and many more.
Alternatively, it can be fun to mix up your own drink at lunchtime using a convenient flavour packet like those from brands like 4C Totally Light and True Citrus. Take any bottle of water and kick it up a notch with sugar-free flavours like lemonade, fruit punch, black cherry, blue raspberry, and many others.
For those days where you might need a bit more of a pick-me-up at lunchtime, you can find healthier alternatives to sugar-heavy energy drinks by choosing a can of Zevia or Joyburst sugar-free energy drinks. With great flavours like peach mango, grapefruit, raspberry lime, and elderberry, these tasty beverages are sure to lift your spirits and recharge your batteries for the afternoon.
Shop all low carb beverages & drinks here.
Healthy Low Carb Snacks for Lunch Kits
What's a lunch kit without a snack or two that you can nibble on? For many people, the snack of choice will be salty, crunchy, and with a great flavour that will keep them going back for more. Regular potato chips or tortilla chips are really high in carbs, but there are plenty of alternatives out there that are so good you won't believe it.
If tortilla chips are your favourite crunchable snack, you're in luck! Quality low carb brands like Quest, Atkins, Hilo, and BeyondChipz have a huge range of delicious flavours like nacho cheese, ranch, chipotle BBQ, sour cream and onion, chili lime, and more. Many of these are also available in a cracker-style chip, if you prefer.
Crunchy cheese snacks are another popular item found in lunch kits for school and work, and are a great way to add some extra protein while you munch. Moon Cheese has a delicious variety of crunchy bite-sized cheese snacks, as does Ivanhoe Nothing But Cheese, Cello Whisps, and Just The Cheese. There's lots of different cheesy flavours to enjoy!
Another great kind of snack to toss in your lunch kit is high-protein meat snacks like jerky or snack sticks. For big flavour, check out the tasty meat snack sticks from Nick's Sticks and Buff Bison. Both brands use only the best ingredients to create nutritious and flavourful high-protein snacks that you'll love.
Shop all low carb snacks here.

Add a Low Carb Sweet Treat to Your Lunch Bag
If salty snacks aren't your thing, we'd bet that a sweet treat is what you prefer to have as a snack. For people living the low carb lifestyle, sugary foods are no good, but there a nearly endless selection of incredible sugar-free treats that are sure to satisfy the cravings of even the most ravenous sweet tooth.
We love soft, chewy gummies. A handful of sweet gummies will make anyone smile, especially if they're from brands like Jelly Belly, Healthy Hippo Naturals, and Kiss My Keto. Classic candies like gummy bears and cola bottles are always fun to snack on, or try something a little different like sour red raspberry or lemon ginger.
For fans of hard candies, there's just as many tasty treats to choose from. Famous brands like Brachs, Russell Stover, and Werther's Original all have fantastic sugar-free versions of their classic hard candies that taste just like the regular ones. Including a couple of theses in a lunch bag is sure to put a smile on the face of anyone, young and old.
Feel like a soft, sweet pastry as a mid-afternoon snack? Crack open your lunch bag and pull out a scrumptious pastry or sweet roll from Legendary Foods. These low carb and keto-friendly pastries are quickly becoming a favourite treat of many people living the low carb lifestyle. Not only are they unbelievably delicious, they're also enriched with protein and dietary fiber. Definitely not your typical pastries!
Shop all low carb sweet treats here.

Low Carb Protein Bars & Ready-to-Drink Meal Shakes
For added nutrition and long-lasting energy in a simple food format, it can be quite handy to include a ready-to-drink meal replacement shake or low carb protein bar in your lunch bag. Along with being quite tasty, they are also formulated to deliver protein and essential nutrients when you just don't have a lot of time on your hands.
Check out some of the most popular protein bar flavours from brands like Keto Wise, Love Good Fats, ANS Performance, and Good To Go, just to name a few. For ready-to-drink shakes, we've got several different types from Atkins that are just the thing to add a little more nutrition to any lunch kit.
Shop all protein shakes here, and all meal replacement bars here.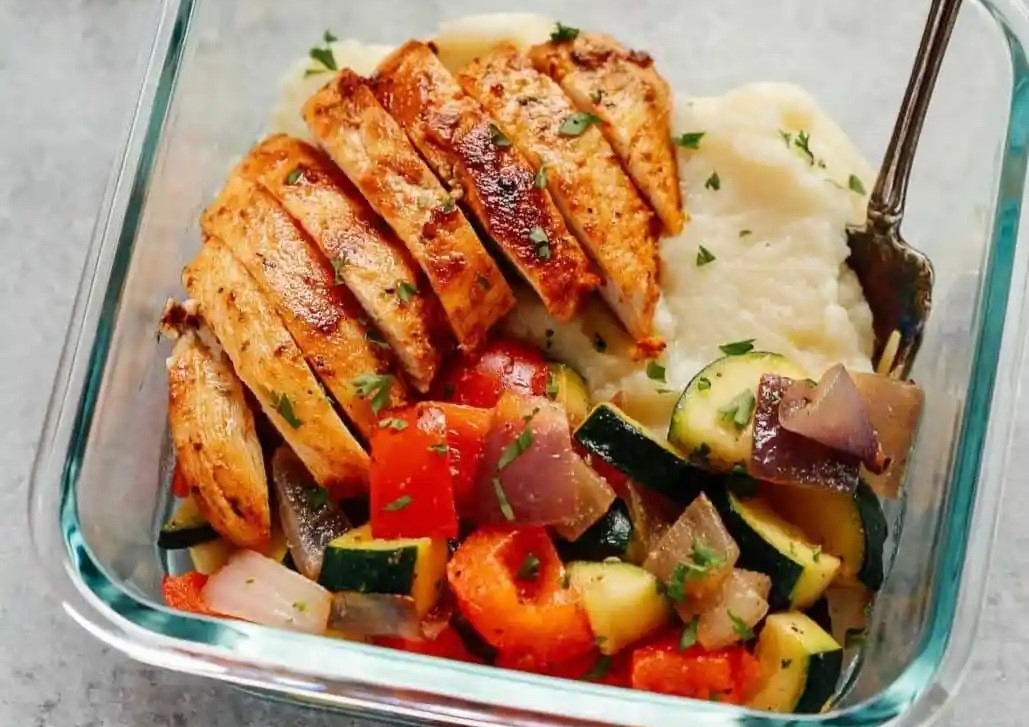 Fast & Easy Low Carb Recipes for Healthy Lunch Kits
Ok, now that we've listed a whole bunch of great products that you can use to take your school or work lunches to the next level, it's time to share some fantastic recipes for lunch mains that will have you counting down the seconds until your lunch break starts!
DIY Lunchables & Bento Boxes
This first one might not be a 'recipe' exactly, but it's easily one of the best ways to pack a healthy lunch, and it works great for adults and kids alike. The idea is to prep a bunch of ready-to-go options at the beginning of the week, and mix-and-match your lunch kit in fun and exciting ways each day. It's hard for lunches to get boring when it's different every time! Now, while some kids and adults will have no problem with some of the same food choices, there are likely going to be some that are more popular with one than the other.
For kids, they'll love the idea of making their very own custom 'lunchable' from all their favourite things. Low carb crackers with their choice of sliced cheese and pre-cut cured meats are fun to stack. Another fun ideas is to pack up a couple of mini low carb pitas with shredded cheese, pepperoni, and some sauce for an easy DIY lunch pizza. Just make sure they're also selecting they're preferred fruits and vegetables to boost the nutrition. Usually if a kid chooses what's in their lunch, they're much more likely to actually eat it.
For adults, a wider range of flavours and food types is in order. There is a collection of examples over at Tasty that is great resource with all kinds of ideas for healthy bento box low carb lunches. Whatever taste you might be in the mood for, you'll find something fast and easy there that will make for a fantastic lunch any day of the week.
This salad is no joke, both in terms of flavour and nutrition. It's 100% healthy from top to bottom, and so tasty you'll have friends and co-workers begging to have the recipe. Plus, it's pretty easy to make, keeps well in the fridge, meaning you can prepare a big batch that will easily cover more than one or two lunches during the week.
Kids and adults alike will love having these roll-ups for lunch! All the best parts of a classic Italian sub, without the unnecessary carbs. This recipe is also super easy to customize with whatever combo of deli meats and veggie toppings you might prefer. Go ahead and get creative!
Classic Lettuce Wrap Sandwiches
Making a wrap with crisp lettuce is such a great way of taking the carbs out of a lunchtime favourite. The unmistakable crunch of a fresh lettuce wrap goes so well with fillings like chicken salad, ham salad, sliced deli meats, grilled chicken, thin-sliced roast beef, or whatever else you might want to fill them with.
Healthy Lunches Never Have to Be Boring
As you can see, it's so easy to pack up a lunch kit that checks off all the boxes. Nutritious, delicious, and with enough variety each day that you'll always have something fresh and exciting to dive into when lunchtime rolls around. We hope you're just as inspired as we are to put some creativity into the lunches you pack up for work and school with these handy tips. Enjoy!
More Low Carb Lifestyle Articles