Spooky Halloween Recipes & Candies
Fun Low Carb & Sugar-Free Halloween-Themed Foods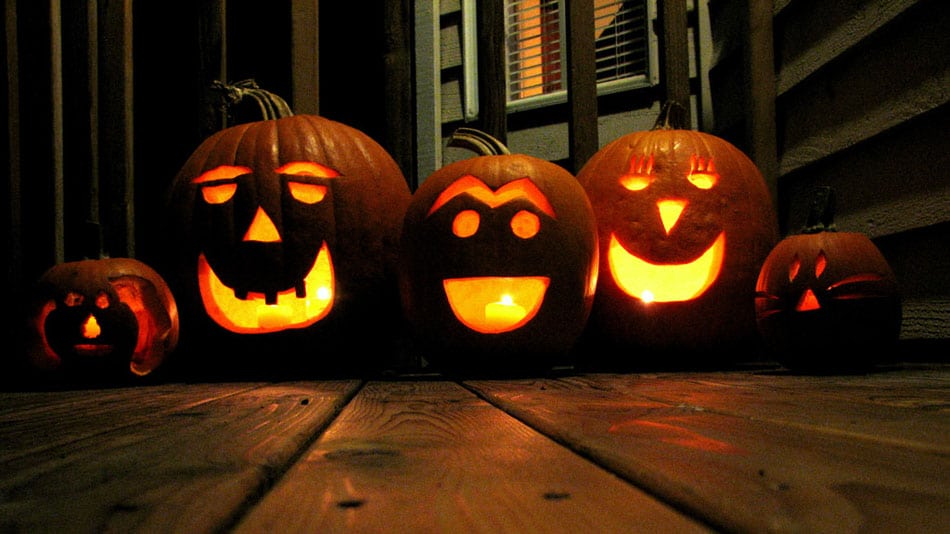 It's officially spooky season, and do you know what that means? Plenty of fun foods and sweet treats to enjoy! To help you make this Halloween a screaming success for kids and party guests, we've gathered up a spine-chilling selection of hair-raising healthy treats and sugar-free candies that will make your house the hit of the haunted neighbourhood.
This time of year, kids get all wound up with excitement to hit the road and do some trick-or-treating. However, the real trick here is finding ways to give them the fun Halloween candy and foods they want, while cutting out the huge piles of sugar they don't need. The same goes for adults, too. Halloween parties are great fun, to be sure, but that doesn't mean the food needs to be overflowing with sugar and carbs. That's where this amazing list comes in!
We've searched high and low to bring you the finest in frighteningly-good foods and eerily-excellent candy that are low in carbs and sugars, and perfect for a cool & creepy Halloween-themed party. Let's get the frightful festivities started the right way!
Unique & Fun Halloween-Themed Low Carb Recipes
Low Carb Ghost Mini Bundt Cakes
These adorable little mini-cakes simply had to be the first on the list! Not only are they very tasty and fun to decorate, they're also incredibly easy to make, even if you're not an experienced baker. Made from a blend of almond flour and coconut flour, these cute little ghosts are low in carbs and look great on your Halloween party table!
Gummi snacks are a favourite treat for many kids, but most of them are just pure sugar. Making your own gummies is easy and fun with this recipe, and it kicks the sugar right out the door in favour of your preferred low carb sugar substitute. You can use any candy mold shape you want, but this time of year is perfect for a bowl full of creepy gummi worms!
The vibrant green colour inside these tasty cookies makes them look like something aliens brought down from another planet! Kids will love the taste of these peanut-butter-style cookies, and you'll be glad to know that there's no risk of nut allergies thanks to the Sunbutter nut butter alternative used in the recipe.
Spooky Mini Cheesecake Ghost Bites
We absolutely love the look and taste of these creamy cheesecake bites! In just 15 minutes, you'll have a tray full of these sweet little ghost bites ready to chill in the fridge before the party starts. The light crust and the smooth cream cheese filling are a match made in heaven, while the clever use of chocolate chips for ghostly accents makes them perfect for Halloween.
We can't take our eyes off these cool pizza snacks! Not only are they creepy-cool looking, they're also a snap to make and totally low in carbs. Anyone who loves pizza will be all over these delicious hors d'oeuvres. If your party guests aren't afraid of a little heat, you can use a spicier salami to bring a little fire to the event!
Chocolate Pumpkin Keto Truffles
What would the fall season be without pumpkin treats? We had to add this recipe to the list the moment we found it. With a dark chocolate shell as dark as night, and a creamy & rich pumpkin ganache filling, these bite-sized sweets won't last long once your guests have a taste! You've just got to love recipes that can pull off something this delicious with only sugar-free ingredients.
When night falls on Halloween and you're in the mood for something to sip on to satiate your thirst, this unusual cocktail will definitely do the job. Combining the flavours of blackberry and citrus, the Black Widow cocktail is visually stunning and a very cool addition to your Halloween night menu. Simply skip the vodka to make a kid-friendly version that everyone can enjoy!
Low Carb Dark and Stormy Cocktail
Want another drink option to serve up to guests at your upcoming Halloween party? The Dark and Stormy cocktail fits the theme perfectly and tastes rather delicious, in our opinion. Combine dark rum with lime juice and sugar-free ginger beer for a delightful drink that goes down easy and pairs well with a wide range of Halloween treats.
Kids Halloween Orange Punch Drink Recipe
This one's definitely for the kids! They'll love the look of this Halloween party punch, particularly if you put it in a clear glass punch bowl and add some jack-o-lantern cutouts on the front. It's got just enough sweetness that they won't even know it's healthy for them, and is very easy to make with just a few ingredients. Adults will like this drink, too!
Now, while the Halloween party goes on you're also going to need candy to hand out to any trick-or-treaters that come by. Don't worry, because we've got you covered! Here's a selection of sugar-free candies and chocolate treats that will bring a smile to any costumed characters who come to your door!
---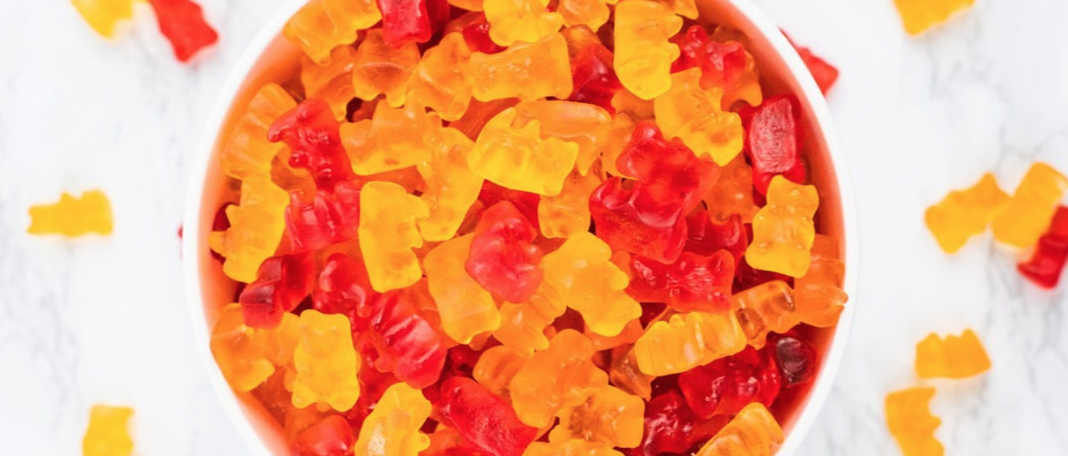 Keto-Friendly & Sugar Free Candy & Sweet Treats
Zolli Candy Keto-Friendly Taffy & Lollipops
Taffy and lollipops are some of the classic must-have Halloween candies that kids love and adults remember fondly from their days hitting the streets for trick-or-treating. Zolli Candy keeps the tradition going with delicious sugar-free lollipops and taffy bites.
American Licorice Company Sugar-Free Redvines
We love taking a big bite of a Redvine, but only if they're these sugar-free versions. Choose from red or black licorice, and enjoy the great taste of Redvine candy without any of the sugar. You'd never guess that these are any different from the regular versions of Redvines licorice, as they've got the same taste, texture, and shape you know and love.
Jelly Belly Sugar-Free Jelly Beans & Gummi Bears
Here's a candy brand that needs no introduction! Jelly Belly has been a fixture of Halloween treat bags for years, and that's not going to change any time soon. You'll find all the same fantastic flavours in their sugar-free jelly beans and gummi bears that made Jelly Belly famous, so the kids will definitely be happy. Just don't get caught stealing from their treat bags after they go to bed!
Atkins Endulge Chocolate Candies and Chocolate Peanut Candies
Whether you prefer the little colourful candy-coated chocolates in the brown package or the yellow package, you'll be glad to know that Atkins has perfected their own versions! Rich, chocolatey flavour emerges with every bite through the crunchy, candy shells. Each box of Atkins Endulge low carb Chocolate Candies and Chocolate Peanut Candies comes with five convenient single-serving packets.
Reese's Zero Sugar Mini Peanut Butter Cups
Chocolate and peanut butter are two flavours that are simply meant to be together, and there are few Halloween treats more coveted than the distinctive orange-wrapped Reese's peanut butter cups. Now, you can get your Reese's fix without the worry of added sugar & enjoy the incredible taste of these top-tier zero-sugar Halloween candies!
Werther's Original Chewy Caramels
The smooth, creamy taste of chewy caramel is one that we certainly can't get enough of. The unique taste of Werther's Original shines through in these chewy versions of their classic hard caramel candies. Each individually-wrapped chewy caramel has zero sugar, making them the perfect guilt-free candy to toss into any kids Halloween treat bag. Just make sure you save a few in reserve for your own enjoyment after the lights go out at the end of the night!
Wishing You All a Fun & Frightful Halloween Night
As the 31st of October approaches, we hope that you're every bit as excited as we are! Halloween is one of our favourite festive occasions. With this collection of clever cooking ideas and tasty low carb sweet treats, you'll have everything you need to put on a truly unforgettable night of Halloween fun. With so many great low carb recipes to try out, you'll have a completely unique menu to offer party guests when they arrive for an evening of monster-mashing & time-warping. Plus, all the neighbourhood kids will definitely love trick-or-treating at your house with so many awesome candies to choose from. Now, get ready to don your coolest costume and get the spooky playlist pumping on the stereo while you celebrate this Halloween with friends and family!
More Low Carb Lifestyle Articles