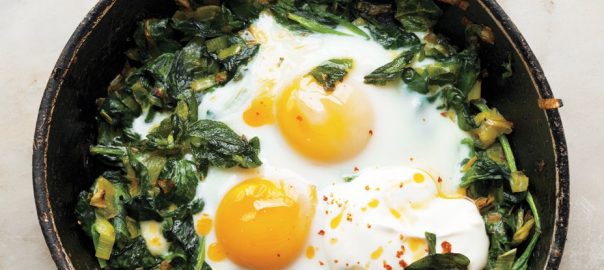 Spring Weekend Breakfast Recipes
Spring Weekend Breakfast Ideas
There's nothing like enjoying a hearty and warm breakfast on a cool spring morning. Whether you need a meal that your kids will love or want to surprise your partner with breakfast in bed, there are tons of low carb meals you can enjoy.
Let's explore what makes a perfect spring weekend breakfast. This will help you understand why certain low carb recipes are excellent choices for you and your family. We'll also look at a couple of unique recipes that are worth trying.
Ideal Spring Breakfasts
There are recipes built for every season like gazpacho or grilled hamburgers in the summer or beef stews made with Autumn vegetables or anything pumpkin spiced for fall. For the cooler days, you want to load up on protein, soups and stews. These meals get the chill out of your bones and deliver a warm respite from the colder temperatures.
Besides being served hot, a proper meal for those colder days contain the nutrients to combat the lack of sun, and of course they achieve this while keeping the carbs to the minimum.
Family-friendly Options
Children don't understand the need to prepare meals. They tend to jump out of bed and want to eat right away. You need recipes that are quick, easy-to-make and that include as few steps as possible. This helps cooking become an activity instead of a chore.
Cinnamon Oatmeal with Refreshing Fruit Topping
Oatmeal fans will love this recipe that's packed to the brim with nutritious ingredients.
Get started by gathering the following ingredients: ½ cup plus 2 tbsp of chia seeds, ½ cup plus 2 tbsp of golden flax meal, ½ cup plus 2 tbsp of finely shredded unsweetened coconut and 1 tbsp plus ¾ tsp of cinnamon. This recipe also calls for instant oatmeal, which makes it super quick. Choose your favourite low carb brand and follow the package's instructions. The only change is to add 2 tbsp of unsweetened coconut milk and swerve for sweetening.
To make, combine the chia seed, golden flax meal, unsweetened coconut and cinnamon in a bowl. Add ½ cup of cooked oatmeal to the container along with ½ cup of water and let sit for 3-5 minutes.
Try topping some fresh berries like raspberries or blackberries. If you choose to make oatmeal from scratch, not instant, we recommend McCann's Steel Cut Irish Oatmeal.

Cinnamon and Coconut Pancakes
This recipe is a favourite among Paleo fans. These pancakes have a different consistency that traditional pancakes, which is why the focus is on flavour. We recommend soaking them with sugar-free pancake syrup or maple syrup.
Get the following ingredients out of your fridge or pantry to make a batch of a dozen pancakes: 2 large eggs, 3 tbsp of full fat coconut milk, ½ mashed ripe banana, ½ tsp of apple cider vinegar, ½ tsp of vanilla extract, 1 ½ tbsp of organic coconut flour, ½ tsp of cinnamon, ¼ tsp of baking soda, a pinch of salt and ghee as a substitute for cooking oil.
Whisk the eggs, coconut milk, mashed banana, apple cider vinegar and vanilla extract in a bowl until all the ingredients combine. In another bowl, combine all the dry ingredients except for the ghee. Combine the wet ingredients with the dry ones to create a batter.
Heat a tbsp of ghee over medium in a skillet, ideally a cast iron one. Toss a tbsp of batter into the hot pan and wait for bubbles to form. Once they have, flip the pancake and cook for another 30 seconds. Keep doing this until you are out of batter.

Sausage Egg Sandwich
Eating low carb can mean forgoing some of your favourite fast food breakfast sandwiches. Not to mention, a chilly spring morning makes rushing out to pick up an Egg McMuffin unappealing.
Don't worry, we have a recipe that will fill your family's bellies with a sandwich that is even better because you replace the English muffin with perfectly cooked eggs.
All you need is 2 tbsp of ghee, ¼ lbs of raw pork breakfast sausage, 2 large eggs, kosher salt (coarser than table salt), pepper and ¼ cup of water.
Grease two biscuit cutters with 1 tbsp of melted ghee, these will act as molds. Fill with sausage meat and press it down. Heat a skillet over medium heat and add another dollop of ghee and then add the sausage meat still in their molds. Once the patty shrinks, gently remove the mold. Fry the sausage for 3 minutes on each side. If it's on the thicker side, make sure it is cooked all the way through. Transfer to a plate.
To make the "buns", crack each egg into separate bowls. Over medium-high heat, grease a skillet with the remaining ghee and place the molds in the centre. Break each egg's yolk with a fork and pour one egg into each mold. Season with salt and pepper.
Add ¼ cup of water into the skillet outside the molds. Turn heat to low and cover the skillet with an airtight lid so that the steam can cook the eggs. Cook for 3 minutes and then transfer to a paper-towel lined plate or baking sheet. All you must do is assemble in this order: egg, sausage, egg.
To elevate it further, top with a spoonful of guacamole.
For a Romantic Breakfast in Bed
Let your partner sleep in and wake up to a delicious and comforting breakfast that'll make you look like the ultimate hero. Here are two dishes that you should consider.
Skillet-Baked Eggs with Spinach, Yogurt and Chili Oil
This healthy baked egg dish is the perfect way to start a day or a weekend celebration like an anniversary.
Gather 2/3 cup of plain Greek yogurt, 1 garlic clove, kosher salt, 2 tbsp of unsalted butter, 2 tbsp of olive oil, 3 tbsp of chopped leek (white and green parts), 2 tbsp of chopped scallion, 10 cups of fresh spinach, 1 tsp of lemon juice, 4 large eggs, ¼ tsp of crushed red pepper flakes and 1 tsp of chopped oregano.
This recipe is super simple to make. Mix the yogurt with the garlic in a bowl and add a pinch of salt. Preheat oven to 300 degrees Fahrenheit. Crank a burner to medium heat and melt 1 tbsp of butter and a drizzle of oil in a large skillet. Add the leeks and scallions, turn the heat down to low, and cook for 10 minutes. Incorporate the spinach and lemon juice and sprinkle some salt. Turn up the heat to medium-high and cook for 4-5 minutes. Be sure to stir frequently.
Remove the spinach and place it in a 10" skillet. Using a large spoon, make 4 deep impressions in the middle of the spinach. Break an egg into each impression and bake for 10-15 minutes. In a saucepan over medium-low heat, melt the remaining butter and some salt and cook until it foams, only 1-2 minutes. Add oregano and toss away the garlic from the yogurt.
Spoon yogurt over the spinach/egg concoction and drizzle with the butter.
For Those Who Enjoy Funky Recipes
If one spring like morning you're feeling courageous enough to try something more creative than bacon and eggs than give this recipe a go.
Breakfast Stuffed Peppers
This breakfast is great for eating in bed since the pepper helps contain any mess. It also has wonderful hints of Mexican flavours.
Get these ingredients out: ½ lbs of chorizo, ½ small onion (chopped), 2 garlic cloves (minced), 6 eggs, ½ cup of milk, ½ cup of shredded mozzarella, parsley (chopped), 3 large bell peppers (seeded with the tops removed) and salt and pepper.
Preheat your oven to 350 degrees Fahrenheit. Cook the chorizo in a skillet until it has browned. Add the onion and garlic and give everything a good mix for 3-4 minutes. In a bowl, whisk eggs, milk, cheese, parsley and then sprinkle with salt and pepper. Add the chorizo mixture to the egg mixture and pour into the bell peppers.
Place the peppers in a shallow baking dish and bake for 40 minutes. Make sure the eggs are cooked through before plating.
Shop the Low Carb Grocery Today!
Warmer days are on the way, don't let the cool spring mornings get you down. Enjoy these recipes and make chilly weekend mornings a fun and satisfying experience!
While you're here browse our aisles and find amazing low carb products that you'll love.