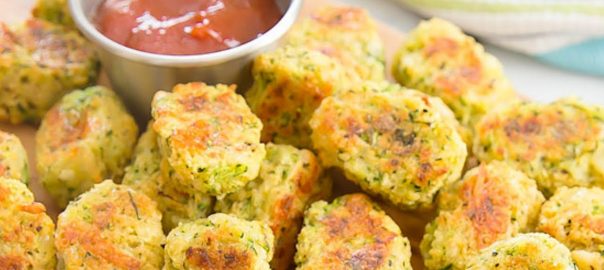 Keto BBQ Side Dishes
Great Keto Friendly BBQ Side Dishes
Keto BBQing – Great Keto-Friendly Sides to Pair with Chicken, Beef, Pork and Fish
A juicy piece of chicken, a cut of beef with a perfectly pink center, a tender rack of ribs, a flaky fish filet…when it comes to a hearty BBQ dinner, protein usually steals the show.
But what about the side dish that enhances a dinner or is so delicious it makes you forget about the medium rare ribeye that's getting cold on your plate? Pairing a protein with vegetables or rice can make a meal that much more memorable. It's all about finding the perfect low carb accent to join meat or fish on a plate.
To help kick your keto BBQ dinners up a notch, let's look at some amazing sides to pair with your favourite chicken, beef, pork and fish dishes. We're going to give you four options per protein so you have a selection to choose from every time you barbeque.
Best of all, each recipe fits seamlessly into most low carb diets so you can enjoy them as often as you want! 
Keto Sides Dishes for Chicken
Chicken has a neutral taste that offers a home chef an array of potential flavours to use. Furthermore, if you are good at grilling, you can enjoy crispy skin, moist meat, a nice sear and a delicious char.
We recommend trying one of these side dishes the next time BBQ chicken is on the menu.
Indian-spiced Cauliflower Rice
You can make this rice dish in only a few steps and it pairs well with spicy barbecued chicken. It's healthy, full of delicious vegetables and showcases the versatility of cauliflower. With anything Indian-inspired it's all about the punch of flavour, and this dish utilizes traditional spices like cumin, turmeric, ground ginger, cardamom and ground cloves. You can even garnish with some cilantro.
This salad is gluten-free, hearty and a totally satisfying substitute for starchy potatoes. Sundried tomatoes give it a tart note and Kalamata olives provide some brine while basil adds the freshness to cut through the salt of grated parmesan. This is a beautifully balanced side dish that won't overwhelm the main.
Keto Mashed Cauliflower with Cream Cheese and Asiago
Sticking with cauliflower as it pairs nicely with chicken, here's a side for people who refuse to deviate from potatoes. This recipe resembles mashed potatoes with respect to taste, appearance and texture.
It is cheesy and gooey so kids will love it. Additionally, it even reheats well so you can make a big batch and dole it out over the course of a few dinners.
Zucchini is one of the healthiest veggies you can eat but it's a bit on the bland and watery side. If you want the nutrients of zucchini, try dressing it up with two of the best ingredients when it comes to making food burst with flavour: garlic and parmesan. This one is super simple to make and while it takes up a bit of grill space, it'll be worth it.

---
Keto Side Dishes for Beef
Even pork and chicken fans will tell you that the grill was made for beef. There is no protein that responds as dramatically to a fire, beautifully searing and locking in flavour.
Ribeye's, sirloins, porterhouse, flank steaks, hamburgers or even thin and tender Miami ribs all taste amazing after enjoying the right amount of time on the grill. Once you've chosen a cut and brought it up to temperature, it's time to find the perfect side.
While you might feel compelled to go with a boring ol' baked potato, we have four suggestions that will make you think twice.
This recipe is a low carb take on the classic creamy spinach that has been making kids say "yuck" for a long time. This version, though, is full of dill, onion, garlic, nutmeg and butter, all brought together with cream. The different flavours push the spinach flavour to the background so your kids might even enjoy it. Hey, you never know.
A tot is grated potato shaped into a cylinder and then fried. It's been accompanying beef for years and has become a staple of many BBQ dinners. This recipe replaces potato with zucchini and ups the salt ratio with the clever use of parmesan.
Additionally, these are baked not fried so they are healthier and maintain a nice level of crispiness.
Note:  Replace the Panko breadcrumbs with a low carb breadcrumb alternative, such as LC Foods Seasoned Bread Crumbs, or Dixie Diner Breadcrumbs.
This classic English side adds a hearty element to any beef entrée. For those unfamiliar, bubble and squeak is traditionally made from some combination of mashed potatoes, cabbage, leeks and cheese. This low carb take uses cauliflower puree, cabbage or kale, bacon and cheddar cheese.
This is a delicious concoction that lets you use leftovers and play around with flavours until you find a combination you love.
Roasted Asparagus with Garlic, Parmesan and Lemon
As a BBQ beef pairing, asparagus is every bit the equal to broccoli and far superior to zucchini. This recipe includes flavours that are known to enhance beef like garlic and parmesan and the lemon cuts through the fat and salt.
By giving this a try, you will discover that it goes nicely with a perfectly seared filet or flank steak.
---
Keto Side Dishes for Pork
With the right herbs and spices, pork is a welcome addition to any barbecue. You want to make sure you don't overcook it or skimp on the flavour. For the grill, we recommend pork chops, pork belly, tenderloin and side or back ribs. By adding complementary side dishes, you can create a memorable meal.
Here are some side options for grilled pork that we think you'll love.
Roasted Asparagus with Soy-Sesame Glaze
Pork naturally goes well with Asian flavours like ginger and hoisin. If you go this route, then try this dish that coats asparagus in salty soy sauce and sesame oil. Make sure you chop the ends off asparagus since these are too tough to eat.
Roasted Brussels Sprouts with Parmesan
Brussels sprouts are an amazing side as they take on a variety of flavours without becoming muddled. They even taste great if you accidentally char the outside layer.
With this recipe, you use parmesan to deliver a salty kick, bacon bits for some smokiness and pork rinds to provide a satisfying crunchy.
Sheet Pan Garlic Butter Mushrooms
Earthier veggies like mushrooms pair well with pork, which is why this recipe is a winner. Mushrooms are a blank canvass that take on other flavours extremely well.
Load them up with butter, garlic, rosemary and thyme to make a side dish that will enhance the taste of a perfectly grilled pork chop.
Fried Cabbage with Bacon and Onions
Pork and cabbage is a wonderful marriage that dates back centuries. For even the most ardent cabbage haters, by cooking it with bacon and onions you can draw out some amazing flavours. This is a great side for any barbecued pork or you can even place it on top as a garnish.
---
Keto Side Dishes for Fish
Certain thick or firm fishes like swordfish, mahi-mahi, snapper, salmon and tuna can handle the heat of the grill while providing amazing flavours. You want to be a little careful when pairing a side with barbecued fish as some types don't mix well with certain ingredients. For instance, many find cheese and fish to be unpleasant.
Consider the flavour of your fish when deciding on a low carb side. Here are four that we suggest giving a try.
As mentioned, cauliflower is a worthy rice substitute and can hold Mexican flavours, which are known to pack a punch. This recipe calls for traditional ingredients like jalapenos, coriander, cilantro, lime juice and sliced avocado, a far cry from steamed white rice.
In addition, this can double as a wonderful topping if you want to have a fun BBQ fish taco night.
Spicy Sriracha Roasted Broccoli
Here is a recipe that makes broccoli more palatable and is easy to make with only five ingredients and three steps. You can even roast it in a pan on the grill, if you wish. By coating broccoli in a spicy mayo, you give it that umami that it sorely lacks.
Zucchini and Sweet Potato Latkes
This healthy take on the potato pancake is a nice addition to grilled fish because it adds some crunch and a savoury element. It can also be nice to pair a fried item with a lean protein like fish to create a satisfying contrast of flavours and textures.
Remember, though, it uses zucchini and sweet potato so it's still fairly light despite being fried in fat.
Another fried option is this recipe that features summer squash, which is tasty, colourful and super easy to make. It takes less than 20 minutes to cook and you only need five ingredients. We recommend trying this side the next time you cook salmon and be sure to enjoy it while it's in season.
Shop our Store Today!
These side dishes will make your keto BBQ dinners go from good to great while making sure you are enjoying your low carb diet instead of dreading every meal.
Browse all our low carb foods to find all the best ingredients and to discover a wide range of healthy keto side dishes.