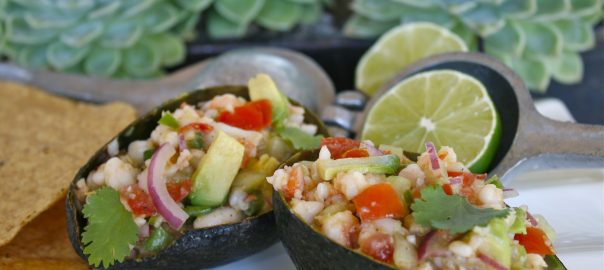 South American Low Carb Recipe Ideas
Fantastic Low Carb Recipes Inspired by South American Cuisine
It's time to head to the southern hemisphere for this article, as we take a look at some of the amazing low carb recipes we've discovered that are inspired by South American cuisine. Whether you're a fan of empanadas, ceviche, or picanha, we've got all the classics covered in this collection of healthy and low carb meals.
South American foods are renowned for their robust flavours and fresh ingredients, including meats, vegetables, and a distinct palette of spices and seasonings. The most well-known dishes from the region tend to originate from the countries of Brazil, Argentina, Chile, and Peru and are heavily influenced by cooking styles that originated in Spain and Portugal.
Over time, however, chefs in South America have pioneered all kinds of unique recipes and cooking styles to establish a type of cuisine that truly stands apart. First, let's take a closer look at some of these signature ingredients, and how they are used to produce some of the most popular dishes from the region.
Signature Ingredients of South American Cuisine
Meats
When it comes to cooking in South America, you'll find no shortage of protein on the menu. Meat is a huge part of South American cuisine, and includes everything from the usual beef, chicken, and pork to all kinds of seafood and shellfish.
No matter what kind of meat is used, you'll likely find that it has been heavily seasoned and often prepared by grilling. Soups and stews are also popular, but fresh grilled meats are the shining star of many dishes from countries like Brazil, Argentina, Chile, and Peru.
Spices
The reason South American meats are so famous around the world is not just the way they grill them, however. The big flavours that are synonymous with South American cooking are due to the wide variety of spices and seasoning that are used. You'll find plenty of different peppers in South American seasonings, like cayenne and aji pepper, as well as paprika, oregano, thyme, and cilantro, just to name a few.
Vegetables & Other Ingredients
When it comes to vegetables, you'll find nothing bland or boring in South American cooking. Plenty of peppers abound to add even more powerful flavours to the most popular dishes. You'll also find beans, cassava, plantains, and grains like quinoa in many recipes that originate from this continent.
It's now time to get to these amazing low carb recipes that will have you eager to hit the kitchen and get cooking with some South American flair, so let's jump right in!
Moqueca de Camaroes – Brazilian Shrimp Stew
This hearty seafood stew is brimming with big Brazilian flavours and will warm you up from head to toe. It's got a great combination of spicy heat and fresh herbs that will make your taste buds come alive. Pair a big bowl of this low carb stew with an ice cold beer (low calorie of course!) and you've got a match made in spicy food heaven!
Bolinhos Bacalhau – Brazilian Cod Fish Cakes
Fish plays a huge part in the culinary history of South America, and these fish cakes are made with a simple set of ingredients that have stood the test of time as essential elements of Brazilian cooking. Ready in just 20 minutes, these flavourful little cakes are perfect as an appetizer or a healthy low carb snack that everyone will love.
If you like dumplings and perogies, then you've definitely got to try empanadas! These delicious meat-filled pastries make for a great dinner that's quick and easy. The filling is a zesty blend of savoury beef and spicy chorizo sausage that will satisfy even the biggest appetite. Be sure to make some extra, because they won't last long!
Authentic Brazilian Barbecue Picanha
Ever been to a Brazilian steakhouse and wonder how they make their barbecue beef so incredibly delicious? Well, this recipe delivers the secret! Making authentic grilled picanha takes a bit of practice, but the results are an amazingly tender cut of beef that you'll simply devour. It's just that good!
Shrimp and Avocado Ceviche in Endive
Ceviche is a truly fascinating dish, since the seafood used in it is actually cooked in the acids of citrus juice instead of using any heat. This produces a distinctive flavour for the shrimp in this recipe and gives it a tartness and zest that perfectly accentuates the light, fresh taste of the endive that it is served on. It's an unusual, yet delicious appetizer that is sure to be a big hit.
Experience the Flavours of South America
When you're crafting your next weekly low carb meal plan, why not inject some Latin flair in to your menu with some of these vibrant dishes? The unmistakable flavours of South America will be a welcome change of pace when you find the usual routine to be getting stale. With such bold tastes, simple ingredients, and low carb counts, these healthy recipes are sure to get the whole family fired up to try something new.