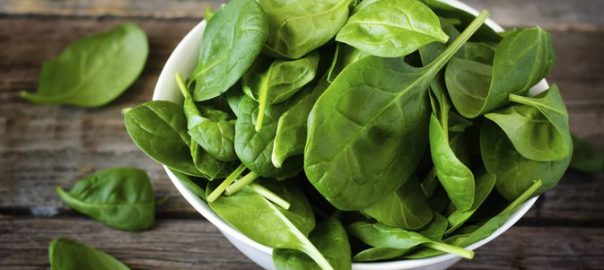 Find Plenty of Protein in Tasty Vegetables
How to Find the Best Vegetables with the Highest Protein Content
It goes without saying that vegetables are an essential part of any balanced diet, and especially as part of the healthy low carb lifestyle. Vegetables provide many of the essential vitamins and nutrients that our bodies need to stay healthy, aid in digestion, and give us the energy we need to enjoy active living. That said, not all vegetables are created equal, and many of them have benefits and advantages that are not commonly known or easy to see.
That's why we've put together this helpful list of vegetables that not only taste great and are high in many nutrients and vitamins, but also contain high levels of protein. Protein is a valuable part of the low carb diet, as it helps promote healthy muscle development, gives us long-lasting energy, and satisfies our appetites more effectively than carbohydrates.
Using this list, you'll be able to identify vegetables that are rich in protein and can be used as alternative ingredients in many popular recipes in order to boost their protein content and make them even better for low carb dieters.
Edamame
Edamame are green soy beans that are boiled or steamed in their pods, and usually lightly salted. Common in Asian cuisine, edamame is renowned for its great taste and are often served as appetizers or side dishes. In addition to being loaded with protein, these tasty little soy beans are high in dietary fibre and very low in carbs.
Edamame can easily be used as an additional green vegetable in a wide variety of dishes. Toss some in to green salads for some extra flavour and protein or use them as an additional vegetable in all kinds of soups and stews.
Spinach
Spinach has definitely surged in popularity in the last several years, driven in part by widespread adoption of vegetable-heavy diets like the low carb diet. Spinach is an extremely versatile leafy green, and not just for salads. Many people are using it as a topping for sandwiches, burgers, and in wraps. It can also be sautéed and served with a variety of meats or used as a vibrant green bed for seafood and fish dishes. The list goes on!
Spinach is loaded with iron and many essential vitamins, and also has a relatively high value of protein. When it comes to choosing a leafy green for your next salad, spinach definitely brings more nutrient value to the table than your typical iceberg lettuce. Give this spinach, avocado and goat cheese salad a try and see for yourself!
Brussels Sprouts
If you think that citrus fruits are the best way to get vitamin C in your diet, think again. 100g of Brussels sprouts has over 100% of your daily value for vitamin C, as well as plenty of fibre, potassium, vitamin A, and a hefty dose of protein. Brussels sprouts have a very robust taste that is perfect as a side dish for many roasted meat dishes, such as steak, pork, and chicken.
You can prepare Brussel sprouts in many different ways, such as steamed, boiled or sautéed, and can also be used as an ingredient in casseroles. The hearty flavour of this vegetable goes well with other flavours such as cheese and bacon, which low carb dieters will definitely find useful.
Kale
Often billed as a 'superfood', kale has really become a popular part of the healthy living culture in North America. Kale is a versatile leafy vegetable and can be used to make everything from a simple green salad, to crunchy chips for snacking, and even infused in to smoothies.
Kale is rich in many nutrients such as dietary fibre, vitamin A, vitamin C, manganese, and vitamin K. It's also got a decent amount of protein, making it a great vegetable choice for low carb dieters. Need more proof? Here's a collection of 15 kale smoothie recipes that will make you a believer!
Broccoli
As if you needed another reason to keep broccoli on the menu, it's also a source of protein. This popular vegetable has a million uses, and you'll find it everywhere from veggie dip platters to pasta dishes, beside your steak or inside your salad. Broccoli is high in vitamin C, vitamin k, and fibre, making it a well-rounded vegetable in terms of nutrients.
Artichoke
Another great source of fibre, artichokes are a very tasty vegetable that is popular as an ingredient in dips, pasta, salads, and even on pizza. Here's a delicious recipe for a low carb artichoke dip that is almost too good to be true!
Roasted artichokes are considered quite a delicacy and can be found in all kinds of recipes like frittatas, soups, and risottos. In addition to fibre, artichokes also contain good amounts of protein, potassium, vitamin C, and magnesium.
Expand Your Vegetable Horizons
If some of these vegetables seem new and unusual to you, it's time to get outside your comfort zone and start trying some new things. If you're challenged to look for new flavours and different ways to infuse more protein in to your weekly meal plans, these types of vegetables can help with both of those problems.
Getting more protein from vegetables in your low carb diet is simple, you just need to know where to look!