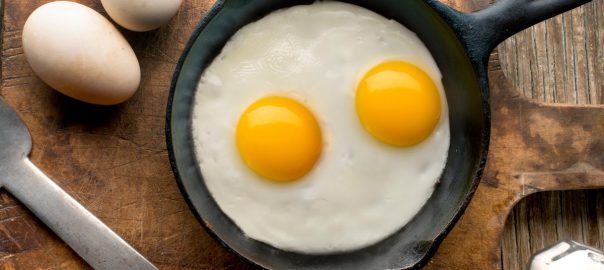 Healthy Low Carb Breakfasts
20 Delicious Low Carb Breakfast Foods to Help With Weight Loss Goals
Despite the perceived importance of breakfast, many people often start their day eating pancakes covered in sugary syrup or high carb foods like bagels or toast.
Eating a high carb breakfast can undermine your diet and make you feel sluggish all morning long. Luckily, there are some delicious and satisfying options that are low carb and can help you achieve your weight loss goals.
To maintain your diet and start your day off right, it's important to understand what breakfast foods are safe to enjoy guilt-free. Let's delve into 20 low carb breakfast foods that are safe to eat every morning. We'll cover a variety of food items so that you can mix it up without compromising your weight loss goals.
---
Exclusive Blog Reader Discount! $15 off sub-total $100.00* + Free Shipping!
Just enter the following code during checkout: ALZDTC
Minimum purchase of $100.00 required

To qualify for free shipping – orders subtotal must be greater than, or equal to $100 (up to 10Kg)

This offer may not be combined with other offers, limit 1 per customer
---
Breakfast Foods
Protein Shakes
If you don't have a substantial appetite in the morning, then you might want to try a protein shake. They can help you feel full while delivering the protein you need through the day.
There are a few brands and flavours you can choose from:
Oh Yeah! Ready to Drink comes in several flavours, including Strawberry 'N Creme, Vanilla Creme, Chocolate Milkshake and Cookies 'N Creme. Each is low carb (3-4g of net carbs per bottle), high in protein (about 32g per bottle) and extremely flavourful. It's like enjoying a healthy milkshake that keeps you full until lunch time.
Healthsmart Foods is another popular brand of protein shakes that you should check out. The flavours include Chocolate Supreme, Peanut Butter, Banana, Chocolate Fudge Brownie, Capuccino, Cookies & Cream, Caramel Mocha, Strawberry, French Vanilla and All-Natural Chocolate.
Bacon
Bacon is a beloved breakfast food that if eaten in moderation can fit into a low carb diet which, in turn, can help you lose weight. Again, moderation is key so don't treat bacon's carb count as an invitation to scarf down a dozen slices every morning. It's still a processed meat that's typically high in sodium so enjoy it sparingly and in lieu of other foods that are high carb.
Sausage
Sausage is also considered a low carb breakfast food if enjoyed at a reasonable rate. The key is to buy high-quality links or patties and even look for those that are low in sodium and don't contain a ton of preservatives.
With either bacon or sausage, you can relegate enjoying them to the weekends and keep your calorie and carb counts low during the week. This way you can better stick to your diet and make these salty, savoury items more of a weekend reward.
Cereals
If you find yourself rushing in the morning and unable to make a hearty plate of eggs, you should make sure your pantry is stocked with the "right" cereals. The last thing you want to do, though, is devour a bowl of sugar cereal that's high in carbs. Unfortunately, many popular brands fall into this category so you must say goodbye to Frosted Flakes and Count Chocula.
One to consider is Dixie Diner – Smaps All Natural Soy Cereal. It comes in sweet maple flavour and has 15g of proteins and only 8g of total carbs.
Hot Cereals
Hot cereals offer more options than its cold counterparts. Some brands that our customers seem to like are HighKey Foods, LC Foods and Sensato.
Granola
Topping a low-fat yogurt with a low carb granola makes a truly satisfying breakfast. You can also just munch on a handful of granola before leaving the house.
There are a ton of different types and flavours, so you can find the right match for your favourite yogurt.
Granola Bars
Granola bars are a quick and healthy way to start the day. Some of the more popular brands, include: Atkins and GluteNull Bakery. You will also have a variety of flavours to choose from like peanut butter, chocolate chip, peanut fudge and buckwheat.
Many grocery stores stock granola bars that are filled with sugar, sodium and carbs. Make sure to do your research before purchasing.
Pancakes
Who doesn't love a hot stack of pancakes on a Sunday morning? Pancakes are often seen as unhealthy and a no-go for low carb diets. There are some low carb options, though, that are delectable and pair nicely with a healthier pancake syrup.
Diabetic Kitchen offers a wonderful pancake and waffle mix as does Dixie Diner and Good Dees. Remember, pancakes require other ingredients than just flour so be careful that you don't sabotage the number of carbs.
Eggs
Eggs are a perfect low carb breakfast food. You can create tasty omelettes or fluffy scrambled eggs or just fry a couple in coconut oil. If you like omelettes, we recommend adding a bit of low carb cheese and vegetables like bell peppers to enhance the flavour and make it more filling. Read this article to learn how to make perfect poached eggs.
Bagels
Bagels aren't usually found on lists of low carb breakfast foods. Nowadays, low carb dieters can select from some amazing bagel options. One such option is Bakers Deluxe. They make delicious cinnamon, everything and plain bagels.
Bread
If you enjoy a simple breakfast of toast or find them to be the perfect vessel for fried or scrambled eggs, then ensure you always have low carb bread on hand. We recommend stocking your bread box with a loaf from either Bakers Deluxe or Betty.
Frittata
A frittata is a unique take on an egg breakfast that is also easy to make. Think of it as a crustless quiche and if you are mindful to keep the other ingredients low carb, you can enjoy a hot, satisfying breakfast.
Hashes or Fritters
Hashes and fritters are traditionally made with potatoes, which aren't great for low carb diets or weight loss. Try substituting the shredded or chopped potato for low carb alternatives like zucchini and top with an egg to add richness.
Yogurt
Greek yogurt can be high in protein and low in both fat and carbs. A small amount every morning topped with the right granola or berries can make for a great breakfast that doesn't fill you with calories before you head out the door.
Steak
If you're more of a lumberjack breakfast person than a yogurt eater, than try pairing scrambled eggs with a cut of red meat that's low carb. Like bacon or sausage, this isn't an everyday breakfast but something to enjoy every now and then.
Check out some of our spices & seasonings, or crank up the heat with our unique hot sauce you won't find anywhere else!
Tofu
Tofu is a great substitute for meat even for those who are not vegetarian. It's high in protein, low carb and masterfully take on different seasonings and flavours. You can enjoy it on top of a piece of low carb toast or on the side of eggs.
Porridge
Porridge is typically boiled grains that have been grounded up. They share some similarities with oatmeal but have a unique texture. Since there isn't a ton of natural sweetness, be sure not to include too much sugar. Instead you can opt to include low carb maple syrup for flavouring.
Muffins
If you're a baker, you might want to whip up a batch of muffins on Sunday night so you can enjoy them for breakfast all week long. To stay on course with your diet, make sure you use a muffin mix that is low carb without sacrificing flavour.
Biscuits
As is the case with muffins, if you love biscuits for breakfast then don't fret. By using the right baking mix you can have savoury biscuits that reheat well and feature a crispy exterior.
Smoked Salmon
Smoke salmon involves preparing raw salmon via a hot or cold smoking process. It contains several health properties and is low carb per 100 grams. You can eat it on its own or with your low carb bagel.
Ready to Make Breakfast!
Shop The Low Carb Grocery store and find all the low carb foods you need to make delicious and healthy breakfasts. And check out the rest of our low carb blog for a massive collection of articles, recipes and resources.
---
Exclusive Blog Reader Discount! $15 off sub-total $100.00* + Free Shipping!
Just enter the following code during checkout: ALZDTC
Minimum purchase of $100.00 required

To qualify for free shipping – orders subtotal must be greater than, or equal to $100 (up to 10Kg)

This offer may not be combined with other offers, limit 1 per customer
---