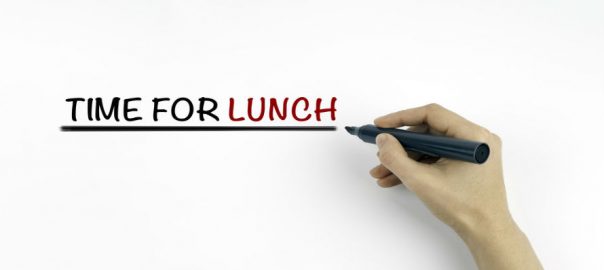 Great Low Carb Lunch Ideas!
Hearty and Healthy Low Carb Lunches that will Satisfy your Hunger
Lunch is the hardest meal to get right. It's easy to skip or to simply grab the quickest meal available even if it's unhealthy or unappetizing. Let's be honest, our days are jam packed with commuting, kids, deadlines, meetings, errands, social gatherings and appointments so before you realize it's 2 p.m. and you're already thinking about dinner.
Lunch is an important meal and you should commit to a hearty and healthy lunch every day. A solid lunch can help you feel better and be more productive in the afternoon. It can be a significant part of your low carb diet and help you enjoy a more manageable and healthy dinner. Lunch is also a time to clear out your fridge, try new recipes, eat seasonal produce and make your office jealous with some truly creative and decadent meals.
Making a hearty and healthy lunch takes foresight and planning. Luckily, we're here to help offer some inspired lunch ideas to make sure that you never experience a hungry afternoon again. Of course, these lunches are low carb but they also take advantage of seasonal ingredients, leftovers and inexpensive components that when combined make a truly satisfying and delicious lunch.
Here are some lunch ideas that we think you will love!
---
Exclusive Blog Reader Discount!   

$15 off sub-total $100.00* + Free Shipping!


Just enter the following code during checkout:

ALZDTC
Minimum purchase of $100.00 required

To qualify for free shipping – orders subtotal must be greater than, or equal to $100 (up to 10Kg)

This offer may not be combined with other offers, limit 1 per customer
---
The Ideal Lunch
The goal of this article is to help you enjoy lunch for its nutritional benefits but also as a moment in a busy day where you can unwind and recharge. These lunch ideas are designed to help you take advantage of the lunch hour so you can attack the rest of the day with vigor, or have the energy to leave work for an evening of fun.
The ideal lunch hour includes taking a real break from work. Leave your work space, eat with friends or if you want to eat alone try not to stare at your phone. This way you can disconnect from work emails or group chats.
Most importantly, make sure you eat a proper lunch! We can help with this last part by introducing you to some truly hearty and healthy lunch ideas.
Spaghetti Squash Noodle Bowl
Spaghetti squash flies under the radar but it is fun, delicious, super easy to cook and soaks up sauce well. It gets its name from the fact that its flesh is stringy and it takes on the texture of spaghetti when cooked. By not using actual spaghetti or a pasta of similar shape, you reduce the carbs considerably.
This inspired recipe uses spaghetti squash as a base for kale, nuts, toasted sesame seeds and broccoli. This dish is finished with a lime peanut sauce that includes Thai ingredients like ginger, garlic, sriracha, lime, rice vinegar and coconut oil. Fans of Thai food will love this noodle dish which pops with freshness and intense flavours.
Salmon & Chickpea
This spicy lunch is perfect for the fall and winter. This is a veggie forward lunch that uses salmon as a protein. You can use whatever vegetables you like or have in your kitchen but the recipe calls for a fresh and crunchy mélange of chickpeas, celery, shallots, bell peppers, cucumbers and tomatoes.
If you don't like salmon or chickpeas you can substitute for chicken and beans.
Leftover Roast Beef Salad with Shitake Mushrooms
One of lunch's main goals should be to use leftovers. It's cost efficient and helps reduce food waste. Plus, sometimes what's in your fridge is better than the combo at the burger joint. Roast beef is one of those dinner meals that always produces leftovers. Instead of making a roast beef sandwich, make a hearty salad that's low carb and is so good you can eat for an entire week.    
Rare roast beef goes perfectly with the texture and earthiness of shitake mushrooms but there is one change we would make to this lunch recipe. We recommend replacing the mixed greens with arugula as its pepper flavour pairs wonderfully with rare beef.
With only 5-7 ingredients and no cooking, you can have the most amazing low carb lunch in only a few minutes.
Melanzane all Parmigiana di Nuovo
You will probably look at this recipe and think "no way could I make this for lunch" but hear us out for a second. This eggplant dish is an interesting take on the Greek class, moussaka, and is packed with savoury flavours. It's simple to make and is low carb and vegetarian. The twist is that you top it with a salsa to give it a different texture when contrasted with the eggplant's crispy edges and other ingredients like almonds and capers.
On Sunday night, make a batch and then enjoy this unique and healthy lunch that will have your co-workers salivating with envy.
BBQ Chicken Cobb Salad
The cobb salad is a lunch staple and rightfully so. It's filled with rich ingredients that satisfy every aspect of taste. It's salty, sweet and acidic. It's also incredibly filling so if you find yourself famished then this BBQ chicken cobb salad is one lunch you need to try immediately.
The traditional cobb salad is a chopped salad on steroids. The classic recipe calls for green salad, tomatoes, chicken, hard-boiled eggs and well-done bacon. It is usually served with a blue cheese or buttermilk dressing. This recipe adds the element of smoky barbecue by marinating the cooked chicken in a BBQ sauce. You can use a sauce like this one from Walden Farms or, if you're feeling adventurous, make your own by following these instructions.
We recommend making the buttermilk dressing from scratch by following the directions in the recipe. It's easy to do and the taste is unbelievable. This method also allows you to control the nutrition level.
Turkey and Cucumber Lettuce Wraps
The lettuce wrap was a boon to low carb diets all over the world. By using lettuce—a healthy and naturally low in carb ingredient—as a vessel instead of bread, taco shells, buns or tortillas you immediately lower the carbs without sacrificing the taste. Lettuce is a great way to wrap your lunch meat. It's crunchy, light and since it's flavourless, it takes on the flavours of the wrap.
For this lunch, all you need is some turkey, ice berg lettuce, hummus and cucumber. You can sprinkle some garlic powder or chili powder for additional seasoning. There's no cooking so all you must do is assemble and use a toothpick to keep it together until it's lunch time. If you don't like hummus, you can use baba ghanoush or a whole grain or deli mustard.
Get Psyched for Lunch!
Eating a healthy lunch isn't just important for a low carb diet. It's vital to your overall health. These recipes were designed to satisfy your hunger and ensure that you are not feeling tired and bloated all afternoon.
Carbs will only slow you down so give these recipes a try. You're sure to find at least a couple that you'll want to eat repeatedly for lunch. Remember, the idea is to take the foods you love and add a low carb twist that actually makes them more enjoyable. In fact, some of these recipes let you indulge in proteins and fats.
Once you decide what recipes are for you, be sure to peruse our inventory to find the ingredients you need.
---
Exclusive Blog Reader Discount!   

$15 off sub-total $100.00* + Free Shipping!


Just enter the following code during checkout:

ALZDTC
Minimum purchase of $100.00 required

To qualify for free shipping – orders subtotal must be greater than, or equal to $100 (up to 10Kg)

This offer may not be combined with other offers, limit 1 per customer
---