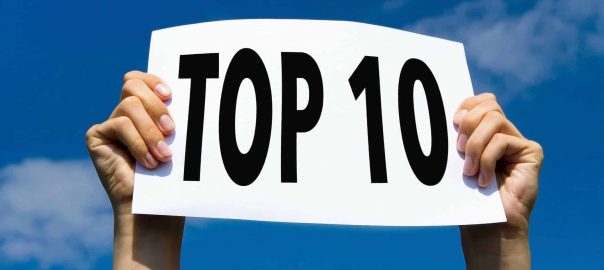 Popular Low Carb Foods
Explore Some of the Best Low Carb Foods
Finding the right ingredients to make low carb meals can be the difference between ditching this lifestyle or sticking to it and enjoying weight loss and better health. Furthermore, scanning the grocery store aisles can be confusing as many products look the same and feature the same messaging.
It's important to understand that many people quit eating low carb early in the process not simply because they miss breads but because they can't find delicious low carb options that excite them. These ingredients can help you make some of your favourite meals for breakfast, lunch and dinner. It's about knowing what to look for and buying the best products on the market.
To help you out, we want to introduce you to 10 of our most popular products across several different food categories. Let's review the most popular low carb breads, tortillas and pita options that we carry so you're ready to get shopping and start cooking.
Low Carb Breads
Bread can undermine low carb eating. It's key to so many recipes and something that many people enjoy eating on its own. To replace "regular" bread with a low carb option, you should try the brands that have been bought most often by our customers since January 2019.
Flax is a distinct flavour that helps separate SuperFlax Bread from other products. It's filled with protein, flax oil and fibre, a combination which can make you feel full for a long time. Whereas traditional breads can contribute to an increase in one's blood glucose level, Bakers Deluxe products don't have the same affect. Additionally, the fibre content can help you feel regular and who doesn't want that?
This bread pairs wonderfully with La Nouba 4 Fruits Spread.
Bakers Deluxe Cinnamon Raisin Bread
Bakers Deluxe has a line of crusty low carb bread with a soft centre. This one has a nice hint of sweetness from raisins and packs a solid punch of cinnamon. It has so much flavour that you can simply enjoy it toasted with your favourite low carb spread.
This bread is shipped from frozen and it needs to be frozen again as soon as you receive it. With respect to its nutritional content, per slice, it contains 70 calories, 1.5g of fat, 5g of carbs and 4g of fibre.
Bakers Deluxe Dream Bread – Plain
This plain bread is a delicious blank canvas for your favourite low carb sandwiches. They also make great breadcrumbs and croutons to add to salads and soups.
The ingredients include but are not limited to water, wheat gluten, oat fibre, golden flax seed meal, salt, yeast and natural enzymes. Another benefit of this product is that it has no added preservatives.
Bakers Deluxe Dream Bread – Plain can be stored at room temperature for about 10 days. It can be frozen for up to three months. For those with allergies, this product does contain soy, wheat and almonds. 
Bakers Deluxe Dream Bagel – Everything
Bagels are often a no go with low carb diets but, luckily, Bakers Deluxe has a version of the everything bagel that has a pleasant texture and is filling. This way you can enjoy a hearty bagel for breakfast before heading to work or school.
Per bagel, there is only 1g of net carbs, 17g of fibre and 14g of protein. This bagel is great as is or toasted and you can top with your favourite low carb veggies like cucumber. Remember, though, toppings have the potential to increase the overall carb count.
Bakers Deluxe SUPERAWESOME! Bread
The name says it all. Another popular entry from Bakers Deluxe. This bread has a flavour that tastes a bit saltier if that is what excites your tastebuds. This is for people who like a bit more of a dense texture and typically enjoy their bread toasted. With this product, toasting provides a pleasing crunch and enhances its natural flavours.
Per slice, it consists of 2g of fat, 10g of carbs and 9g of fibre.
Fans of multigrain bread will love Chompies low carb take on its classic flavours. This bread has a crispy exterior and a fluffy centre making it the perfect bookends for tons of different sandwiches. Many of our customers have called this the best low carb bread they've ever had.
This fits nicely into most low carb diets as it only contains 2g of fat, 1g of net carbs, 2g of fibre and 8g of protein.
Sesame is a bread and bagel flavour staple that adds a unique element. Chompies offers a sesame bread that is low carb with the texture of a "regular" store bought bread. It's light, moist and adept at satisfying even the most intense bread cravings. We recommend trying it with an egg white omelette in the morning.
Each slice contains 3g of carbs, 2g of fibre and 8g of protein.
Bakers Deluxe Dream Bread Rye (WITH CARAWAY SEEDS)
Rye bread isn't just what makes a deli sandwich great. It's quite good on its own with a flavour profile that's a bit sour with some distinct earthy notes. The combination of caraway seeds and rye is a perfect marriage that make a delicious piece of toast especially when topped with a fruit spread especially strawberry or grape flavoured ones.
This product only has 4g of fat, 18g of carbs, 16g of fibre and 14g of protein.
Low Carb Tortillas
If you're looking to keep tortillas in your diet then try Mama Lupe's, one of our best-selling products. These tortillas help you make amazing wraps or can become the vessel for all your future low carb burritos.
With only 3g of fat and 7g of carbs per tortilla, you can include them in a lot of different dishes. They taste just like tortillas that are high in carbs. We recommend cooking it in a dry pan and then topping with low carb cheese and veggies.
Low Carb Pitas
Joseph's Bakery – Low Carb Pita 
This pita with flax, oat bran and whole wheat promotes heart health. It's a great way to continue enjoying low carb homemade shawarma or gyros or to make fun pita pizzas that kids will love. It can even be cut into triangles and baked into chips which are perfect for dipping.
They're kosher-friendly, versatile, thin, soft and have only 1.5g of fat and 9g of carbs per pita.
Low Carb Jams and Spreads
To go with some of these popular products, you should check out our selection of jams and spreads. Each can enhance an already tasty bagel or slice of bread.
Nature's Hollow has a line of jams that are out of this world. Their flavours include apricot, blueberry, sugar-free mountain berry, strawberry, raspberry and peach.
Or, if you want something sweeter, try Grenade spreads. Flavours include hazelnut nutter spread and milk chocolate spread. These are fine replacements for products like Nutella.
Are You Ready to Shop!
What are you waiting for? Enjoy these products that so many people already love.
Browse our product selection to find more amazing ingredients to make wonderful meals that will help you stick to your low carb diet without feeling like you are sacrificing the food you enjoy.