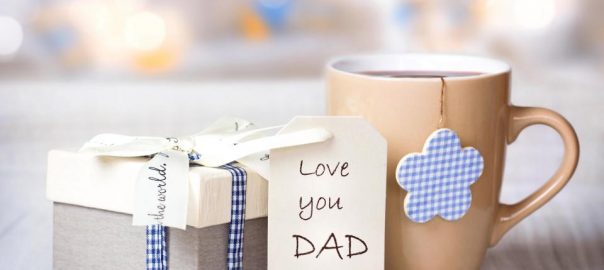 Unique Father's Day Gift Ideas
5 Unique Father's Day Gift Ideas for 2018
The last thing your father wants is another tie. Got it? You get one day a year to say thanks for being my dad. Maybe try something different this year.
Our dads have done a lot for us. They put together our first bikes. They kicked around the soccer ball with us. They gave us sage wisdom. If we asked for it or not. So let's treat them well this year.
We've put together a guide to figuring out what to get your dad this year. And if you're still having problems figuring it out, we've also got a few suggestions for you to consider. So let's figure out what to get your dad.
What to get dad this year
There are three factors to consider when shopping for your dad—your budget, his taste, and the potential for personalization.
What's your budget?
Showing your dad how much you appreciate him doesn't require a huge outlay of cash. If the gift you have in mind will cause you to default on your mortgage, reconsider. Remember, your dad was just starting out once, too. He knows how tough it can be.
On this occasion, it's the thought that counts. Thought and effort—that's the key. And if you can put a smile on his face while still staying solvent, he'll know he's taught you well. Can you imagine anything more rewarding?
What kind of man is your father?
Dads come in all flavors, and they're all into different stuff. The key to unlocking that perfect gift is figuring out what makes dad tick and no one knows your dad better than you.
Is he an avid reader? An audiophile? A sports fan? Consider something tailored to his personal taste. Especially if he's the kind of guy who loves something but never buys it for himself.
Browse the web for shops that sell rare, one-of-a-kind gifts. The world is full of quality second-hand specialty shops selling their wares online. They might have the perfect thing you never thought you'd get your hands on.
Do you have time to personalize it?
If you've given yourself enough time, you can make a gift for dad even better by having it engraved or monogrammed. Or anything else that adds a personal touch that makes your dad feel special.
Still looking for some more concrete suggestions? Keep scrolling. We've got a few ideas to help you narrow things down.
1.)   Consider male grooming needs
Whiskers. It's the number one complaint kids have about their dads. But as we get older and our skin gets thicker, we learn to appreciate facial hair as part and parcel of the man who raised us. When thinking of gifts for Father's Day, consider dad's beard.
Does your pop like to keep his face clean shaven? If so, maybe he needs something high end in the shaving department. Is the old man using a disposable shaver from Bic or Gillette? Enough of that nonsense. Kick his face game into high gear with a traditional straight razor. Just like the one his father probably used. You get brownie points on thoughtful gifts that remind dad of his own father.
Men who use straight razors have fewer ingrown hairs and less razor burn. And it leaves the face impeccably smooth. Not sure where to start? See if the Bevel system is to his liking.
Maybe your dad has a beard. In that case, make it the most luxurious beard in town by getting him a beard care kit, complete with beard brush, shampoo, and conditioner.
Or perhaps your dad works too hard and never takes time for himself. Get him a gift certificate for a high-end barbershop. One that really pampers a man. Better yet, take him yourself and pick up the tab. Let him know he raised you right. Make him relax under hot towels for a few minutes before he gets a straight razor shave from a trusted professional. Make him feel like a million bucks.
2.)   For the barbecue lover
Meat. It's been fueling our species for millennia. And it's best cooked low and slow.
Dad knows the best things are those where time and consideration play a major factor. Yes, a quickly fired steak can be a wondrous thing, but nothing beats the refined yet rustic elegance of smoked brisket, pulled pork, or Kansas City-style ribs.
If your dad can't spend enough time with his grill, maybe it's time he came over to the smoky side. There are several kinds of smokers available. The most common are bullet, offset, and cabinet. An important factor to consider is how much downtime dad has. Bullet and offset smokers can keep a guy busy for hours keeping the fire just right. Cabinet smokers, on the other hand, are less time-consuming and labor-intensive. Several have auto-feeding fuel sources that can keep going for hours while the meat slowly cooks to tender, mouth-watering perfection.
A great starter unit is the Bradley 31-inch Vertical 4-Rack Digital Electric Smoker. It comes with lots of room to cook your ribs and a digital heat control, so you don't wind up burning them.
Or you could simplify things, instead. Take dad out for great barbecue. As the demand grows, barbecue joints are popping up everywhere. To pick the best one, avoid the chains, then scout out your remaining options. Drive by each one when they're open and roll your window down. Does it smell like a real wood fire? If so, consider making a reservation.
3.)   A fitness tracker
Many dads get the health bug, whether they've always been active or whether it's a recent trend. It likely has to do with you. You're an adult now and dad wants to maximize the time you can spend together. It's a good thing.
Nothing helps dad get in shape, stay in shape, and maybe push himself a little further each day like a fitness tracker. Trackers keep track of everything these days. How far you've run. Your heart rate. Your sleep cycles. They keep track of statistics and goals and let dad track his progress and see how well he's doing.
Depending on the functionality you want, trackers can get pricey. But a good, reasonably priced device is the Fitbit Versa Smartwatch. You can get is for around $250. Besides tracking dad's progress, it also does wallet-free payments, music, and other apps. It's even water resistant if dad's preferred workout is swimming.
4.)   A cocktail shaker set
Some dads love their beer, and that's okay. But maybe there's a mixologist in your dad just dying to be released?
Nothing shakes up a cocktail party like actual cocktails. Get dad mixing up martinis for the whole gang. If he's a little unsure of where to start, ask for a vodka martini à la James Bond. No one's cooler than James Bond.
The great thing about getting dad a proper shaker set is that it's the gift that just keeps giving. If it takes off, next year you can buy him some decent martini glasses. Maybe a quality bottle of gin over the holidays. Whenever you're heading over, call ahead and see if you should pick up some ice along the way.
And they're easy to personalize. You can pick up something everyday functional for the practical dad. Browse thrift stores and pawn shops for the dad who appreciates vintage chic. Or shell out for a designer name for the dad who already has everything.
5.)   Something to throw
Do your warmest, fuzziest memories of your father involve hanging out in the backyard or a park tossing something back and forth? Honestly, it's the simplest things that affect us most deeply sometimes.
Have a Field of Dreams moment with your pop this Father's Day. Even if you shell out the big bucks for a fancy present, bring along a ball. Or better yet, a frisbee. And go outside and toss it around with him. Just like old times. Sitting around and chatting in the living room is fine and dandy for a sewing circle. But this is Father's Day we're talking about, and that demands a deeper connection.
Make it a Father's Day to remember
You get one day a year to show your dad how much you appreciate his guidance. Make it count. Figure out who your father is. What makes him unique? Then get him something that reflects his personality, customizing it as much as possible as far as your budget allows.
With a little thought, you can show your pop how much he means to you and never give him another crumby tie ever again. For some, that alone will ensure it's the best Father's Day ever.