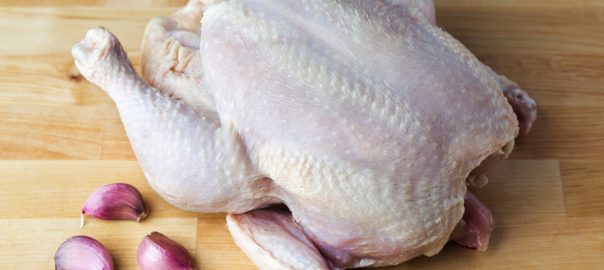 5 Different Recipes For Chicken – The Low Carb Way
Change Up Your Chicken Routine with 5 Unbelievable Low Carb Recipes
Getting tired of chicken? We understand. It's such a versatile ingredient, that it often ends up being the protein we eat the most. But take heart, because we've discovered a collection of unique and unusual low carb recipes for chicken that are sure to make it exciting again. These recipes are all easy to make and fit perfectly in any low carb meal plan.
We've found dishes that cover a pretty wide range of cuisine styles to we're confident that no matter what your mood, you'll find something that strikes your fancy in this list. If you're in the mood for comfort food, some spicy southwest flavours, or a taste experience that you've never had before, you're definitely going to be impressed.
Let's get started with a hot and spicy chicken creation that has been met with countless rave reviews.
Low Carb Jalapeno Popper Chicken
You can tell just based on the name that this recipe is going to be fun and delicious! Jalapeno poppers are one of the tastiest appetizers ever and combining those flavours with moist and tender chicken is simply brilliant! From a short list of common ingredients, you can have a hearty meal that is going to fire up your taste buds and get your entire family cheering. This is a definite winner!
We guarantee you've never had chicken served like this before! This creative dish is amazing as an appetizer, lunch, or dinner, and is incredibly fast and easy to make. If you're a big fan of spicy Buffalo sauce, you're going to love the way those flavours combine with fresh, cool celery to make a crunchy experience unlike any other. You can even customize it by adding a variety of toppings, such as chopped scallions, or your favourite dressing like ranch or blue cheese.
Ok, we know that you've had fried chicken before, but definitely not this way! This incredibly delectable fried chicken starts by marinating the chicken overnight with pickle juice, giving it a fantastic flavour. It also uses crushed pork rinds for the breading, which is an idea so ingenious we wish we had thought of it. The whole thing comes together to produce some of the most amazing fried chicken ever. You've got to give this one a try!
We just love curry! The bold flavour and spiciness are the perfect accompaniments to tender chunks of chicken, and this recipe proves that fact. In less than 30 minutes, you will have one of the most delectable chicken curry dishes you've ever tasted. You can easily customize it with a variety of different types of peppers to change the flavour and increase or decrease the heat of the dish to suit your taste. This recipe is sure to make it on to your list of favourites!
Creamy Sun-Dried Tomato + Parmesan Chicken Zoodles
We've already talked about how amazing zoodles are, but this recipe really takes them to a whole new level. Everything about this low carb masterpiece is amazing, from the rich cream sauce to the wonderful flavour of sun-dried tomatoes, to the golden pan-fried chicken. This dish is one of the ultimate comfort foods, and you'll be a hero when you serve this up to a hungry family at the end of a long day.
Get Creative with Seasonings and Sauces
These recipes aren't the only way you can change up your chicken routine. If you're looking for something fast and easy that you can do when time is running short, then pick up a few new and interesting spices and seasonings that you can try the next time you've got some chicken ready to go. Whether you're in the mood for something spicy or savoury, the options are almost limitless.
You can also experiment with new sauces and marinades that you've always wanted to try. After all, you never know when you'll discover your new favourite flavours until you try! We suggest having a look through our complete range of seasonings, spices, and wide variety of low carb sauces. See what strikes your fancy and inspires you to try something different.
Change Up Your Chicken Routine
For your next weekly meal plan, throw in something different and give one of these recipes a try. We're sure that you'll have a lot of fun trying something new, and your family will definitely appreciate the change of pace. However, you choose to change up your chicken, just make sure that you're having fun and always on the look-out for the next big taste.
And for even more low carb recipe ideas, be sure to browse through our other posts about cooking low carb.